April 20, 2016
We were lurking on Twitter and heard that April 20th was National Cold Brew day. Since we are so focused on bringing you really good green coffee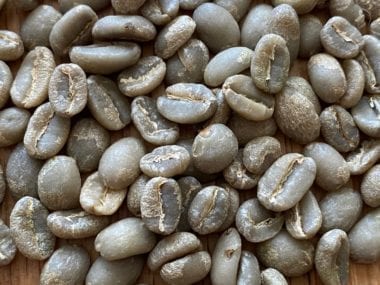 Green coffee refers to the processed seed of the coffee tree fruit. Coffee is a flowering shrub that produces fruit. The seeds of the fruit are processed, roasted,... ...more, cold brew is something we have little experience in, but figured we could contribute to this national day of celebration with some archived cold coffee articles. If you were wondering, we aren't taking the day off.
Two years ago, it got real hot here in Oakland (we consider 92°F to be real hot) so we thought we would have some fun with different cold brew and iced coffee techniques. We got creative with three different ways of brewing. CLICK HERE to read more.
…and then, one of our very trusting crew members let us borrow her drip tower for us to stare at as it made cold brew….one….drip….at…a…time. CLICK HERE to read more.
…and then, we learned how to use a refractometer to see how over-extracted cold brew really is. What's a coffee blog post without a little science? CLICK HERE to read more.
Fast forward to 2016…..
We recently helped judge First Build's cold brew coffeemaker design contest. It was impressive to see the contestants think beyond small design limitations. Keep in mind, most of the entries are design-forward and the technical aspects will probably need to be figured out later. Will you see one of these in the kitchen section of your local departmentA Department is the term used in some Latin American countries for a State or County. For example, Huila Department is the state in the South of Colombia. ...more store this summer? Well, maybe, but probably not that soon. First Build's plan is to eventually have a working product to sell on a retail level.