When roasting or brewing your own coffee, using a scale keeps you from playing a guessing game and wondering later why today's cup of coffee doesn't taste like yesterday's cup. Not using a scale could mean your green coffee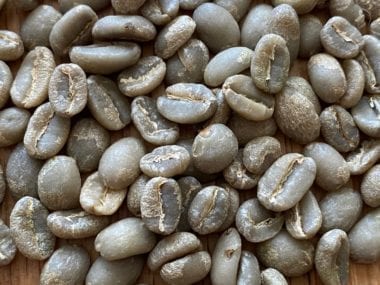 Green coffee refers to the processed seed of the coffee tree fruit. Coffee is a flowering shrub that produces fruit. The seeds of the fruit are processed, roasted, ground and prepared as an infusion.: Coffee batch size, roasted coffee dose or amount of water could be different each time. There's nothing wrong with saving a few seconds by guess-timating, but if you are the type that wants more control over your cup, using a scale is worth that counter space and a few moments of your time.
All Purpose Scales
Escali L600 My Weigh i500
The My Weigh i500 and Escali L600 are both great for weighing your green/roasted coffee portions as well as water for brewing. They have about 1 pound capacities and measure in increments of 0.1 gram. Both measure in grams, ounces and other units. The i500 is more expensive due to it's 30 year warranty and included power adapter.
The Brewing Scale
Hario Pour Over Scale and Drip Station
You could use use any scale for brewing as long as it doesn't max out under the weight of your cup, dripper and all the ingredients. The Hario Pour Over Scale was developed specifically to enhance your pour-over technique. The scale can be used by itself to weigh anything up to 4.4 lbs but it really shines when it's paired with the Hario Drip Station Pour Over Stand. It adds a lot of simplicity and precision to brewing by weighing water and coffee while hovering the brewer right over your cup.
The Pocket Scale
Escali Pico HP PR500s
Don't let the size of this tiny scale fool you. The Escali Pico 500 packs the features of larger models into a small package. The only downside is the lack of space on the weighing area. If you are weighing small doses of coffee in small containers, need to travel with a scale or just have a lack of counter space, this scale is a champ. We use one many times a day to weigh the coffee we brew for our staff and it's been working great for over a year.