(09/29/10)
Take a glance right up there at that menu bar at the top, right there above that thing that is not a cherry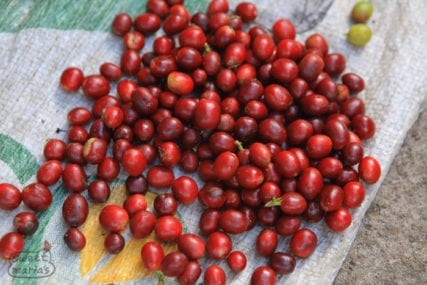 Either a flavor in the coffee, or referring to the fruit of the coffee tree, which somewhat resembles a red cherry.: Either a flavor in the coffee, or referring to the fruit of the coffee or a bean or is somewhat important. You might notice that there is a new tab there, a tab for "Products". We here at Shrub very much have our main focus on green coffee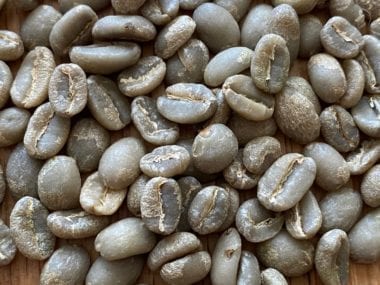 Green coffee refers to the processed seed of the coffee tree fruit. Coffee is a flowering shrub that produces fruit. The seeds of the fruit are processed, roasted, ground and prepared as an infusion.: Coffee sourcery, but we do offer a few other products and today we offer two new products. One of them is this amazing T-shirt: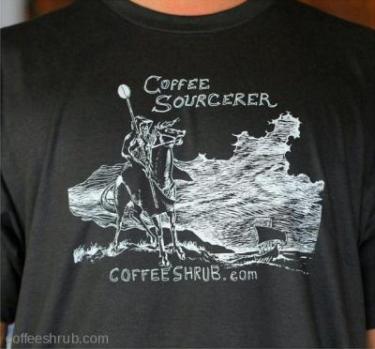 -of which there are very few.
The other new item is the Electric Wizard, or The Quest M3 Electric Coffee RoasterA machine for roasting coffee. Or the person operating it! The basic requirements for a coffee roaster are a heating element that gets suitably hot and a mechanism for agitating the beans.: A mechanism for. This is an amazing little roaster, very versatile, adjustable, portable, usable, consistent, and shiny:Quest M3: It's Electric!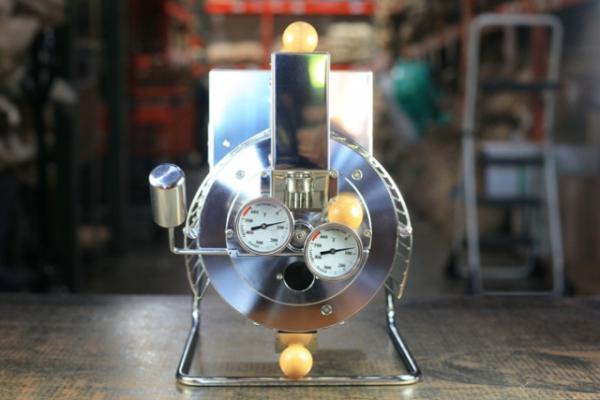 "It's hard to define exactly what the Quest M3 Coffee Roaster is, exactly; A low-cost sample roaster for a shop, a high-end home coffee roaster, a portable roaster for fieldwork? It falls in-between the current categories of small scale coffee roasters. It is hand-built, one at a time, in a small workshop factory in Taiwan. It has no advanced electronics, no motherboard or chipset, no heat profiling or automated cooling cycle. This is basically a miniature shop roaster scaled down to sample roaster size. "
We really dig this little wizard.