July 19, 2016
We have been meaning to tell you about this great demo the do-it-yourselfers from Root Simple hosted a few weekends back. It was part of  the LA Natural History Museum's Summer Nights in the Garden event series. The museum was a bit outside our stomping grounds so we couldn't attend but were really happy to see that it went well. Over 100 folks got to experience the basics of turning green coffee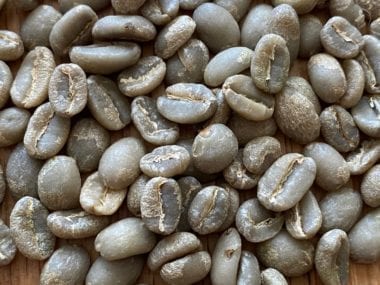 Green coffee refers to the processed seed of the coffee tree fruit. Coffee is a flowering shrub that produces fruit. The seeds of the fruit are processed, roasted, ground and prepared as an infusion.: Coffee into brown coffee.

Erik and Kelly at Root Simple have been roasting Sweet Maria's coffee in a Whirley Pop for the past few years and really like the control it offers. Check out their take on home roasting and using the Whirley. Speaking of Whirley Pop roasters, we just launched a new Whirley Pop with a stainless steel pan combined with the nylon plastic gear set that has proven itself to be better than metal gears.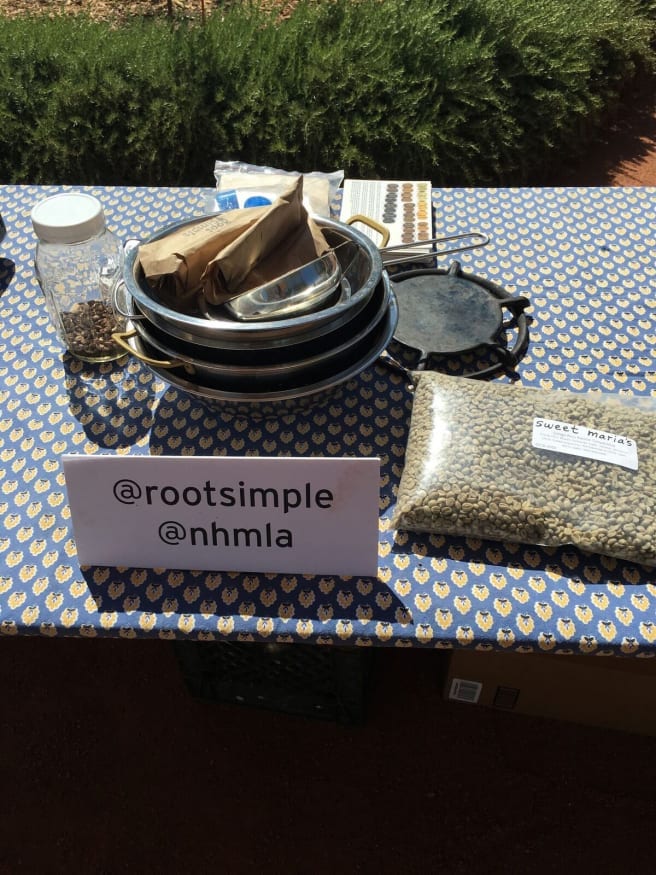 If you or anyone you know is organizing a home coffee roasting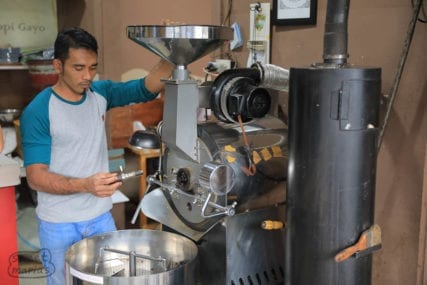 The application of heat to green coffee seeds (beans) to create palatable material for brewing a great cup!: Coffee roasting is a chemical process induced by heat, by which aromatics, acids, and other flavor components demo in your town, send us an email. We might be able to give you a little support.