If you love roasting in a stovetop popcorn popper, but have issues with the stirrer jamming in the VKP StovePop we sell, read on!
We started hearing about some issue with the cranking mechanism jamming from some of our customers using the VKP StovePop popcorn popper (formerly called the Victorio). We thought it might be a manufacturing issue, but the more we looked into it, the more it seemed to be something a person can fix themselves with a simple adjustment.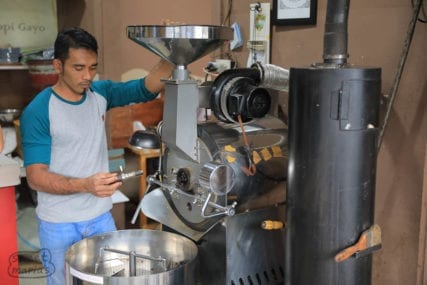 When you receive a new VKP StovePop from us, there are instructions to assemble the stirring arm, and a small hex head wrench do secure it to the flexible stirring rod. Those instructions say there should be about 1/4 inch play in the shaft after you secure it.
But the StovePop units we received back as non-functional had a lot more play than that … some worked okay when the popper was cool, but when heated it started jamming. So I made this short video to shot the problem and solution!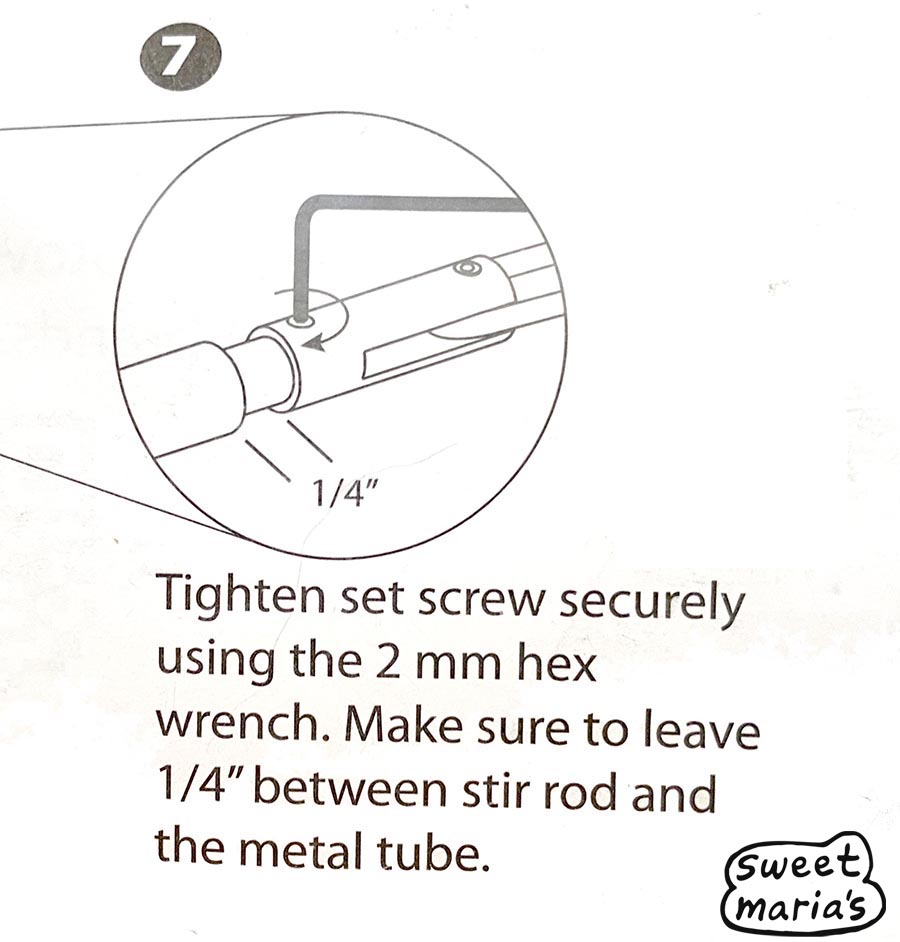 The other issues reported from customers have more to do with their roasting technique.
It's never a good thing to force the cranking mechanism if it jams. You should first try cranking a little in the opposite direction, then proceed forward. You can also lift the popper up, shake it lightly, and keep cranking.
Coffee isn't as round and rolly as popcorn (with the exception of PeaberryA peaberry is a green coffee "bean" that has a rounded form: Coffee is the dried seed from the fruit of a flowering tree - each fruit having... ...more perhaps) so it's understandable of it jams the stirrer more often
But if this is a chronic issue, it goes back to needing to undo that little hex-head screw, reduce the play to 1/4″ or so, tighten it up, and try your roasting again.
The screw is very small, and you want to make sure your hex head wrench has engaged before applying turning pressure to it. It's easy to strip the hex head. If you just feel it turning, try the other end of the wrench, and make sure the wrench is fit snug in the screw before trying to turn it.
Preheating Your Popper, New Recommendation
In the past we recommended pre-heating the stovetop popper to 300 or 350 degrees. But with some burners this is too hot. It's best to preheat only to 200 degrees, and for less than 3 minutes. This helps prevent scorchingPatches of discolored burn marks on the coffee bean, due to a high-heat roast environment or other roast error.: Scorching refers to a roast error that can be... ...more the coffee, or damaging the StovePop popper.