Apr. 16, 2020
Things have gotten complicated for cafes lately. With customers not allowed to sit down or hang out, shop owners are making sacrifices and are changing the ways they do business. Just because you can't sit down inside of one now, doesn't mean you can't support your local coffee shop by ordering online or picking up from their location.
Of course, we at Sweet Maria's promote home roasting, but we also want to shine some light on the businesses that purchase their green coffee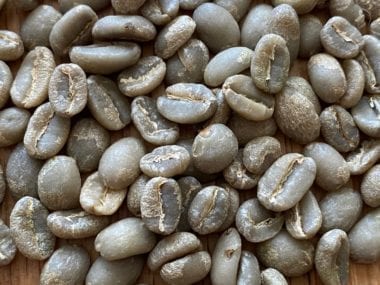 Green coffee refers to the processed seed of the coffee tree fruit. Coffee is a flowering shrub that produces fruit. The seeds of the fruit are processed, roasted, ground and prepared as an infusion.: Coffee from Coffee Shrub, our wholesale company.
For the next few days, we'll be spotlighting some of these awesome cafes, that are selling awesome coffee…that might be close to your awesome neighborhood. Starting it off is ModCup in Jersey City.
ModCup – Jersey City, New Jersey
ModCup's four New Jersey cafes are closed right now, however they are still roasting coffee and offering free shipping on everything and anything to anywhere in the country no matter how much you spend.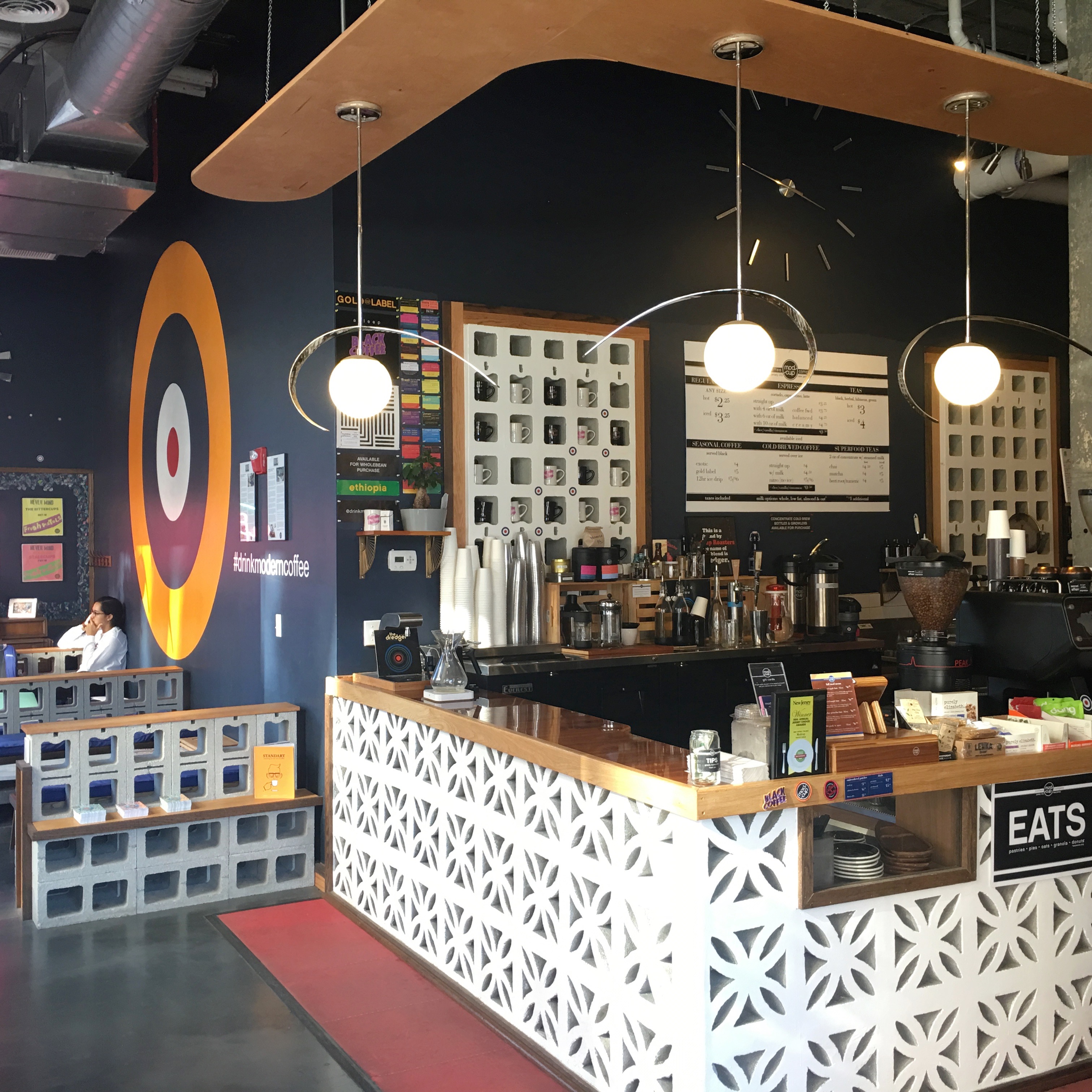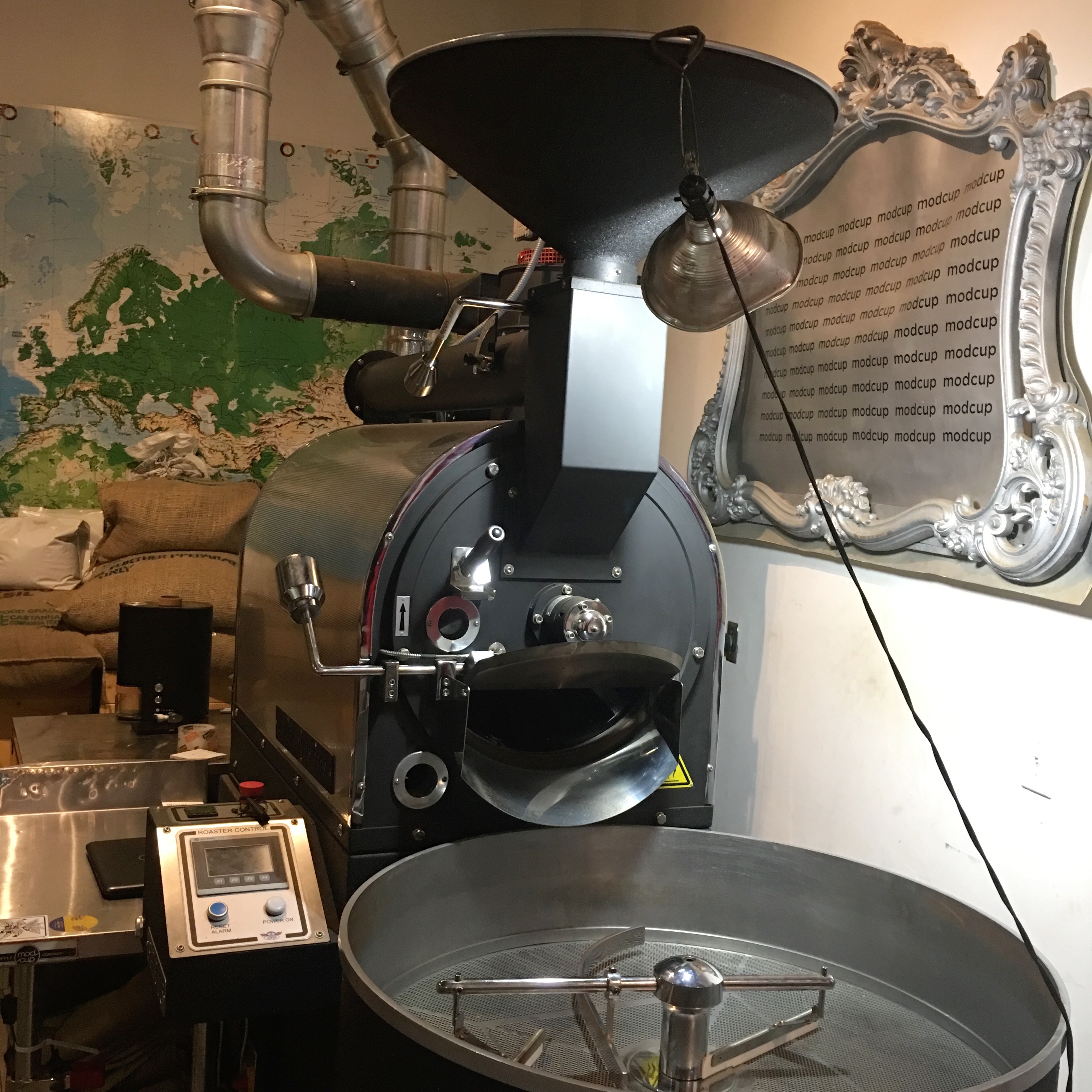 If you are in or around any of ModCup's NJ locations, be sure to pay them a visit when they re-open. In the meantime, check out their online store. They have a great selection of fresh roasted coffee, gift cards, coffee gear and neat looking apparel.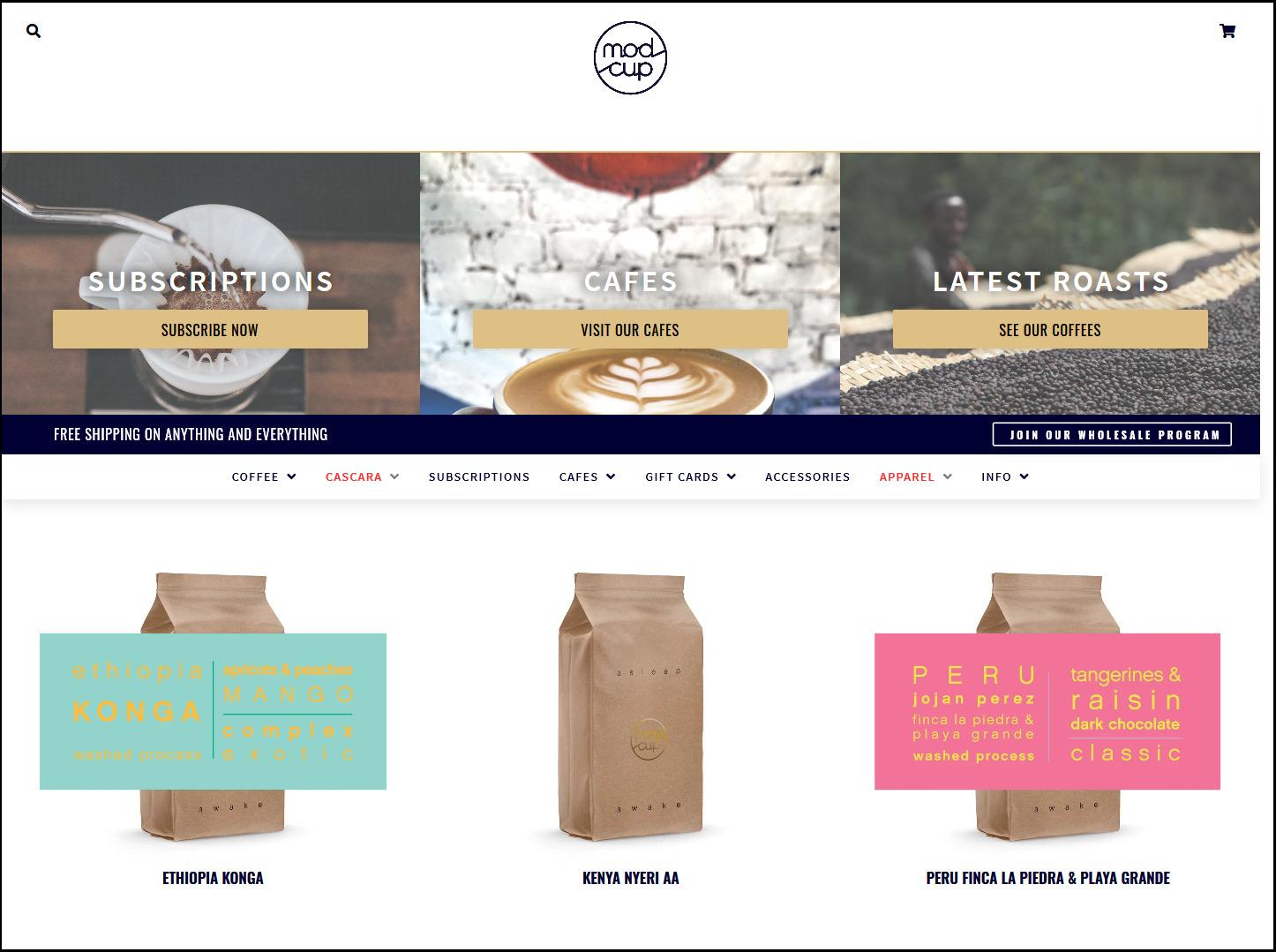 Ig: @modcupcoffee
Fb: @modcupcoffeeco
Tw: @modcupcoffee
#drinkmoderncoffee