Roasting Coffee at Home with an electric air popcorn popper … Podcast Version
On New Year's Day 2014, Tom was out of roasted coffee and decided to solve the problem with his hot air popcorn popper.
This method is proof that home coffee roasting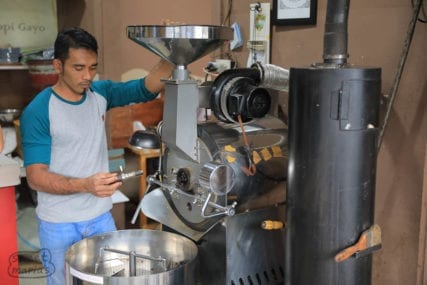 The application of heat to green coffee seeds (beans) to create palatable material for brewing a great cup!: Coffee roasting is a chemical process induced by heat, by... ...more can be very simple. Of course, there's something to be said about having full control over roast profiles and such but who wants to fuss over all that when your coffee supply is gone and a popper combined with a little knowledge can save the day?
CLICK HERE to check out the rest of our podcasts on Libsyn.
Listen to all our podcasts (and subscribe too!) on iTunes.