If you have ordered from us recently and noticed your coffee took longer than usual to get to your door, it's because we have seen a huge increase in orders since the beginning of the pandemic. The combination of cafes scaling back how they do business and folks having a little extra time at home has made coffee roasting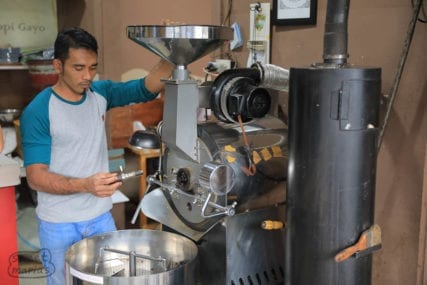 The application of heat to green coffee seeds (beans) to create palatable material for brewing a great cup!: Coffee roasting is a chemical process induced by heat, by which aromatics, acids, and other flavor components a very popular activity.
So, business has been good for us, and our amazing staff is working hard to keep up. We feel very lucky!
Unfortunately, most other businesses aren't as fortunate as we have been and there's a lot of jobless folks in our surrounding communities doing what they can to get through these hard times. We thought paying it forward would be the right thing to do.
We decided early on in the pandemic to take 25% of our estimated net income and donate it in advance to local charities assisting the most vulnerable people, with special focus on seniors and the homeless.
So far, we have donated nearly $76,900 (as of June 19) to the following charities:
Emeryville Community Action Program
Meals on Wheels of Alameda County
Alameda County Community Food Bank