March 8, 2016
Last weekend, we taught a class at Food Craft Institute as a part of their Coffee Roasting and Retail course. We used home roasting machines like a Behmor 1600+, FreshRoast SR500 and an Air Crazy popcorn popper to demonstrate the basics of coffee roasting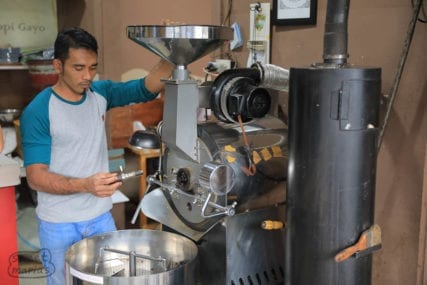 The application of heat to green coffee seeds (beans) to create palatable material for brewing a great cup!: Coffee roasting is a chemical process induced by heat, by which aromatics, acids, and other flavor components. We knew that showing small home roasting machines to students starting their own coffee businesses would be a bit unusual, but there was a method to our madness.  Home roasting is one of the best ways to immerse yourself in the sights, sounds and smells of coffee as it moves through the roast process. For example, a popcorn popper allows you to roast without any physical barriers between you and the bean mass. The noise of the cracks combined with the aroma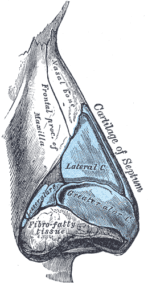 Aroma refers to sensations perceived by the olfactory bulb and conveyed to the brain; whether through the nose or "retro-nasally": The aromatics of a coffee greatly influence its flavor profile and come from the perception of the steam and smoke are in your face and turn into roast profileRoast Profile refers to the relationship between time and temperature in coffee roasting, with the endpoint being the "degree of roast". Roast profiling is the active manipulation of the "roast curve" or graphed plot of bookmarks that can be very educational. Understanding these basics can hopefully give a future coffee entrepreneur a big advantage.
Other classes in the course were taught by SF Bay Area companies, BLOOM Ready, Blue Bottle, Berkeley Co-Roasting, Modern Coffee, Wendy Weiden Food Solutions, Royal Coffee, Red Bay, Equator and Boor Bridges Architecture. Whoa…that's quite a line-up. With a knowledge base like that, you can expect this year's graduating class to be a very successful one.
Food Craft Institute offers excellent food-related courses throughout the year and also runs the incredible Eat Real food festival every summer here in Oakland. If you are interested in starting your own food or beverage biz, enroll yourself into one of their classes to give yourself a head start.
Sorry there's no cool photos of the class. We were too engaged and didn't have time to shoot any.