The last version produced by SCAA of their coffee flavor and aroma wheel
…you can get these items printed on a poster or cup from someone or other, or online or the SCAA too! If the SCAA still existed. You should be able to click on the image to see the large version: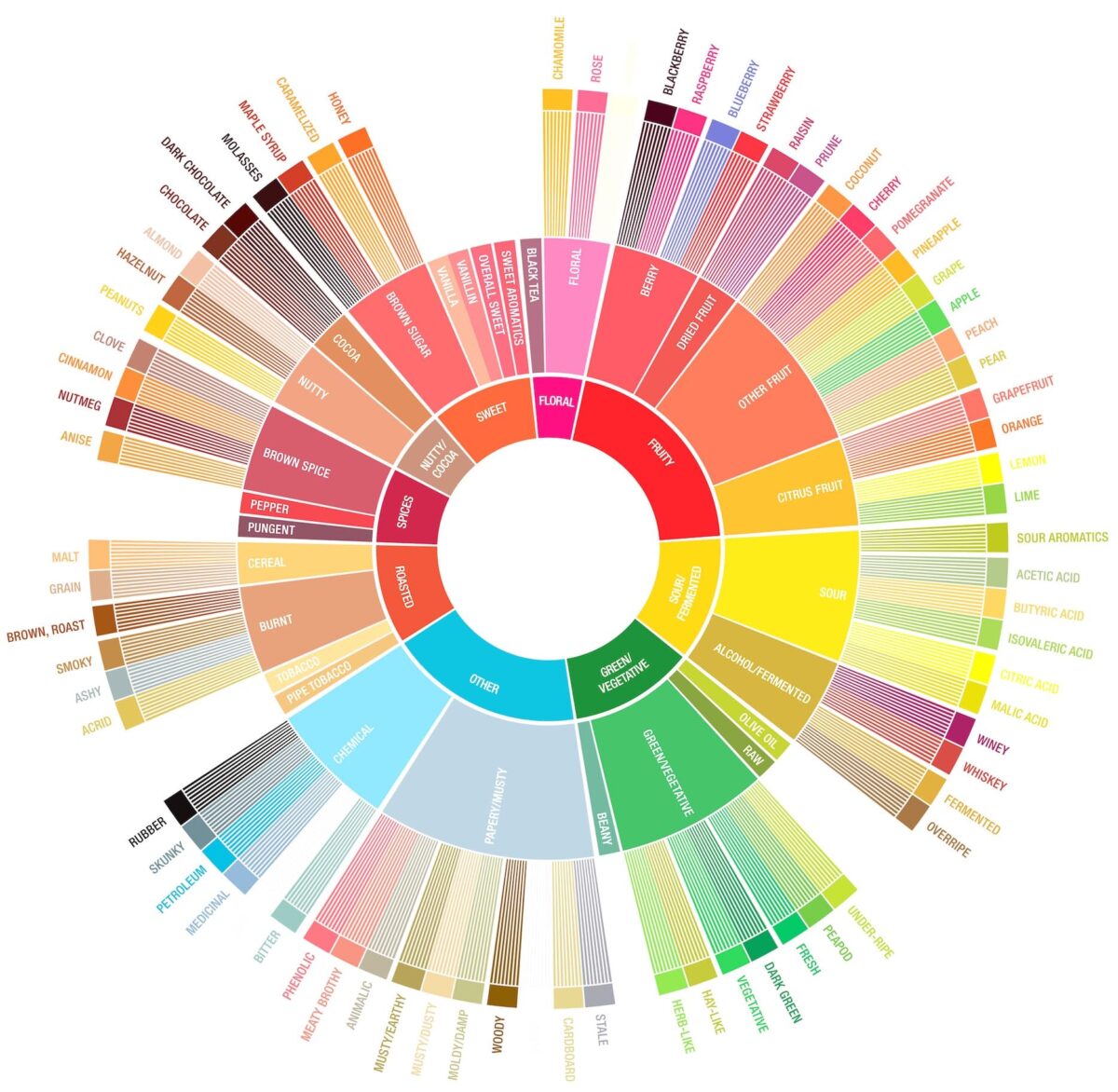 ---
Also see our Coffee Glossary!