August 27, 2015
I wanted to share ideas about the future of our Green Coffee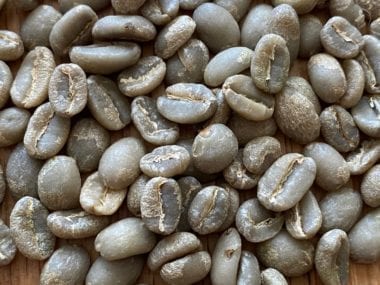 Green coffee refers to the processed seed of the coffee tree fruit. Coffee is a flowering shrub that produces fruit. The seeds of the fruit are processed, roasted, ground and prepared as an infusion.: Coffee List and our Reviews, so click here to jump down the page if you want to skip all my phlegmatic ramblings and see the mockup images that envision our future Green Coffee List. -Tom
(The SM website banner circa 2006)
The Backdrop
I'm not going to be opaque here … things have been rough on us the last few months. It has led me to some reflection about 17 years of Sweet Maria's. Please excuse my candor; my style is not the usual press-release pablum.
The web has changed so much since those days when I used a text editor to write basic html and upload the first Sweet Maria's site. That was late 1997, not the early internet by any means, but also not the fancy graphicized browsing experience of 2010 nor the mobile-centric internet of today.
I reluctantly signed on to a basic shopping cart (Miva Merchant – it still exists!) in 2000 or so, because I just couldn't handle phone and fax orders at that point. And my "secure order form" that was called up by https but sent an unencrypted email (!) wasn't really up to snuff. But in 2000, it wasn't a big issue. These days, both the security requirements and the demand for features is way beyond any of my simple abilities. I'm just a user, I left the room at Dreamweaver 8.0
Even then, and more-so now, our site is a lumbering behemoth. There are many thousands of unique pages, so many old articles (many still worth preserving, some outdated), thousands of archived reviews, old travelogues, all these are tremendously important to me. Yes, we were always a store too. But shopping wasn't the only activity I was aiming at with this endeavor. I wanted Sweet Maria's to be a lot more because my focus was and is much more: I wanted Sweet Maria's to reflect myself and my interests in coffee, in culture, and in a broadening understanding of both.
Sadly, a lot of people are going to be so frustrated trying to find all that content, or to place an order in a reasonable amount of time, that they aren't going to have the patience to share that vision. It's an overreaction I know, but my feeling the last months has been that Sweet Maria's sucks, because our site sucks, and the site is basically our connection with our audience. That hasn't stopped me from my job sourcing coffee, from traveling, making videos and podcasts etc. But it's been a pall over the enterprise.
Around 4 years ago, I think we had the best cart. Some will argue that. It was ugly and primitive, but it worked well. We had a list to browse all the coffees, we had expanded descriptions of new offerings. You had to scroll down forever and the "What's New" section was 10 pages if you printed it, but it was all there. It was all custom work by our then part-time programmer Josh Schwartz, who came to us between MIT and Columbia, between an MS and a PHD (or was it 2 PHDs?) It's irrelevant, the site was PHP and it worked pretty okay.
But as time rolls on it's clear that what was good last year stops working so well. I am not talking about web site fashion, but the architecture itself becomes incompatible with things around it. So we went to a blend of Drupal as a CMS and to Magento as a cart. Magento was open source (now its owned by EBay) which seemed okay because you have a huge community of developers rolling out new functions via modules. But as you add features to your site via modules, you are slowly choking yourself as your dependency grows, as core modules are not updated, and then you can't update your Magento install and everything starts to get wonky.
As Magento became more and more popular, it also became a better target for hackers. And it seemed that after EBay had the reigns it intensified, rather than eased under the care of professional developers. That wasn't an issue for us. We kept our install tidy, had patches in place for breaches, and controlled our own servers at a respected data center in Chicago. Well, that last component, the data center, is where we think the train left the rails. We believe (still unconfirmed) that the data center had some systemic problems.
We reacted by going to an all-Paypal checkout, which seemed to confuse the heck out of everyone. But it was a single action that eliminates any payment breach issue, so we took it. There was some sense of disbelief on our part, with a super talented full time coder watching everything like a hawk. Breaches are actually very hard to detect, and often hushed up. Even now, we don't have evidence it happened. But we reacted anyway to overcome the surprise, because damage to us is one thing, but damage to customers was more important. It was a hard time because I saw social media posts on places like Reddit where people disparaged us and opportunists directly tried to take advantage of our crisis. I also saw people come to defend us and our integrity.
We also hastily moved to a new system with templating we control, the best security we could find, and a responsive and energetic development team behind it. (As I write, we have some current page-load slowness and they are working on it round the clock basically). The problem is that unlike out-of-the-box systems, we are working with bare bones here, and for a small business like SM it's a big hill to climb. We have to build it all ourselves. It would be great to use some ready-made system with popular templates and themes and functionality. But the size of our store, the types of merch (green coffee in particular) and our traffic make those easy solutions limiting. That's the cul-de-sac we got into with Magento.
This new framework holds great promise. Our current coffee-roasting-web-coder Kelly is building out new functionality that ultimately will have us in a better place, and with the best cart we have had, ever. But we had to basically wipe the slate clean with this new launch. This may be smug of me, but I have seen other sites announce that they "launched a new web site" when they basically applied a new Shopify theme. We're talking about quite a bit more here. And I know any smugness is super inappropriate because I bet their new shopify theme works better than our coffee list right now. That won't be the case soon.
The SM connundrum is this; what makes us different is also what makes our site such a technical problem. The only reason Kelly came over from Apple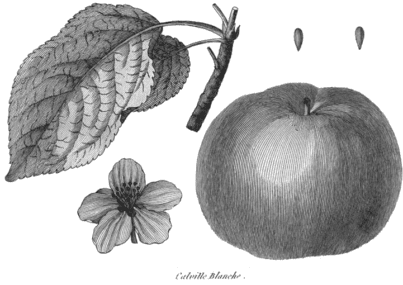 An acid that adds to favorable perceptions of cup quality; malic acid often adds apple-like acidity, and perhaps other taste aspects recalling apples. Malic acid is yet another of the many acids that adds to is that he loves roasting coffee, and seems undaunted by making courageous life changes. When we shopped out our web project to traditional developers and designers, they would offer us their cookie-cutter approach, but nobody would work on integrating the maze of accumulated information from the past 17 years. The rat's nest of mix and match page formats was not something a hip SF web designer wanted to burden themselves with. It was like we were offering them the plague. But the fact is, what we do today and every day at SM relies on the basis of that 17 years of accretion. For someone hanging out their shingle for the first time, it's a fairly simple thing to max out a couple credit cards and order a bunch of spot coffee arrivals from an importer, throw up a Shopify cart that functions smoothly and take orders. That's what's great about the internet after all: It's easy to get started. In tech you can have zero history and a half-baked idea and get many millions from "angels."
But at this point SM is not that type of business at all. We have matured. In my domain of Sweet Maria's, I oversee deep relationships in our coffee sourcing, hundreds of trips to coffee lands, an awareness of the advantages and risks of direct tradeA term used by coffee sellers to indicate that the coffee was purchased through a direct relationship with the farmer. Unlike Fair Trade and Organic certifications, Direct Trade is not an official, third-party certification. Our, and thousands of hours at cupping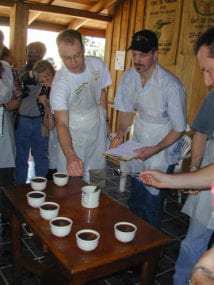 Cupping is a method of tasting coffee by steeping grounds in separate cups for discrete amounts of ground coffee, to reveal good flavors and defects to their fullest. It has formal elements and methodology in tables around the world, evaluating coffee under all kinds of crazy circumstances, etc etc.
It's a great job, but it's a very difficult path we have taken. I'm just going to take a guess that an average roaster who looks for a GuatemalaGuatemalan coffee is considered a top quality coffee producer in Central America. Due to our proximity to Guatemala, some of the nicest coffees from this origin come to the United States. : Guatemalan growing regions coffee from an importer cups 20 samples to make a selection. We don't have an exact number, but to select our microlots this year we cupped over 500 samples in Oakland, in addition to those we cupped on the tables in Guatemala. It's not bragging, instead it is a chance at perspective for me, because I forget how much work we put into just one originIn coffee talk, it refers to a coffee-producing region or country; such as, "I was just at origin." Of course "Origin" for most product we use is not a beautiful farm in a temperate climate,, let along all of those we source. Just staging the cuppings for 500 coffees is some serious hours. I think our customers know all this, and trust us for this. But our site has not always communicated the ongoing level of involvement that goes behind what we offer.
Probably more invisible is the struggles lately in our office, because every web site malfunction or slow-loading page on the shopping end has been mirrored many times over on the screens of our small office staff. The front-end issues are only one side of things. The solution Kelly has brought has been bitter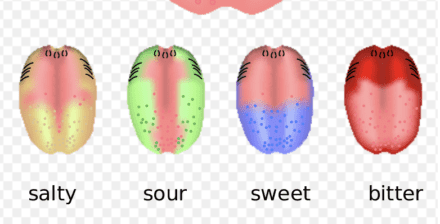 Bitterness is one of 5 basic tastes: Sour, Sweet, Salty, Bitter and Umami (savory flavors). There are many types of bitterness, hence not one avenue to tracking down its source. Bitterness as a positive quality medicine but we are migrated to completely new servers, with a complete new architecture driving the commerce side of the site. It's like re-habbing an old house that needed a new foundation and frame. We have that structure in place. And now we need to get the features back, and develop new ones that take us to a new level.
So the last couple months has Sweet Maria's shopping experience at a level that, well, I already said it … sucks. The biggest issue aside from links that don't work and such is the Green Coffee category. We have gone backwards from the PHP cart days, with literally no option to discover what we have but to click down to the review level on each coffee, read, and click back out to an basic, A-to-Z list with big thumbnail images.
Okay, give me a second for the Prozac to kick in (that's a joke), and let's move on to the sunny side.
I wanted to share ideas about the future of our Green Coffee List and our Reviews. I split that into a second blog post, so click here to see the mockup images that envision our future Green Coffee List.
Thanks for reading, and if you have ideas for us or comments, please email them to us [email protected] -Tom