The search for better coffee storage.
For years I have thought that if Sweet Maria's ever stopped selling coffee, we should go into the bag business. People love bags! So many types of bags from paper to plastic to cloth to burlap – and so many things to put in them!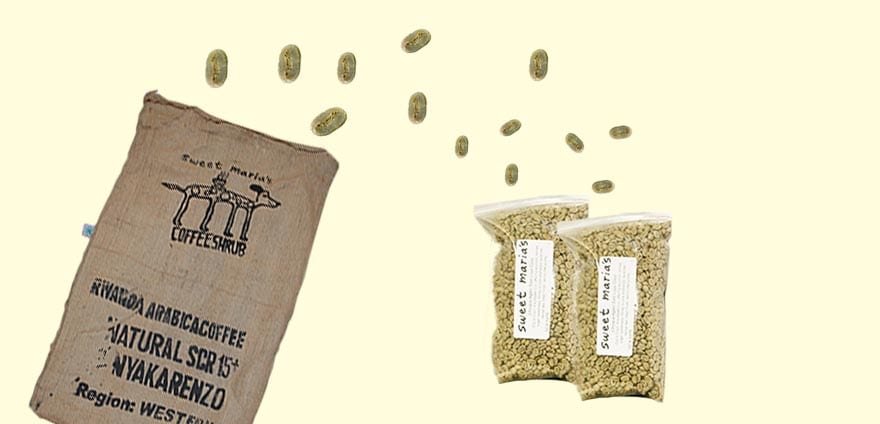 Of course, I jest. But basically as a re-packager of unroasted coffee – taking coffee from a very big 60kg or 70kg bag and putting it in little bags – we spend a lot of time thinking about bags. The current zip bags we use are #4 recyclable, and are sturdy enough to be re-used, washed and re-used again quite a few times. That is what I do.
But for some time now, we have been looking for biodegradable bags with a zip and the options have not been good.  But that is changing and we hope to start introducing biodegradable bags for some of the smaller sizes of coffee. For larger sizes, our focus is on more durable bags that provide good barrier protection for coffee and can be re-used. – Maria