For years, our home roasting starter kits have been a very popular way for our customers to start roasting their own coffee. We wanted to offer the same convenience for your home coffee brewing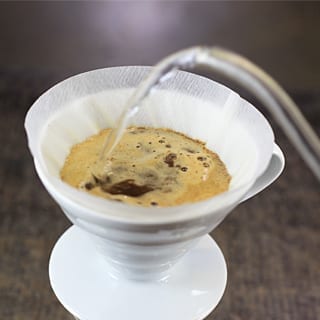 The process of making an infusion of water and roasted, ground coffee. In the most basic sense, hot water is added to coffee ground to produce a drink. Some brewing methods (espresso, turkish coffee) produce. Here's a few kits that that we think will make brewing coffee a lot more enjoyable.
Turkish coffeeA strong preparation of coffee, finely ground, and often prepared in an Ibrik over a heat source like a gas stove. Traditionally it was placed in hot sands and the vessel itself would hold 1 isn't our specialty so we don't claim to be experts but we do appreciate it and offer everything everything you need to brew coffee in a traditional Turkish style. We offer it with a Bodum blade grinderA coffee grinder that works by way of a high-speed rotating blade.: The standard home coffee grinder, which works by way of a high-speed rotating blade. Blade grinders are inexpensive, but this comes at the because blade grinders are awesome at powderizing coffee down to the perfect consistency for Turkish coffee.
You get:
16oz hand painted ibrik

A pot for making turkish coffee with wide bottom, narrow neck, and long handle."Ibrik" is the Turkish word for this coffee pot. It is usually made out of copper or brass and lined with tin.

brewer
Bodum electric blade grinder
Sweet Maria's logo scoop
Bodum double walled glass 5oz cups
Sweet Maria's logo coasters
This kit is perfect for brewing coffee for one, and it sure looks nice. The Chemex makes super clean, oil & sediment free coffee, mostly due to the cone shaped extra thick paper filters. It comes with our very own cup design that should fool anyone into thinking it's made out of earth-polluting styrofoam.
You get:
3 Cup Glass Handled Chemex
FP-2 Small Chemex filters 
Sweet Maria's Ceramic "Styro" Cup
Sweet Maria's Logo Coasters
Hario has been making excellent coffee products for years. The attention to detail in everything they produce is noticable so it feels great to offer this many Hario products together in one bundle. Sure, you could easily piece together a home brewing kit for less but there's something nice about having this much quality all on your counter.
You get:
Hario V60 Dripper
V60 Filters
Hario Pour-Over Stand
Hario Scale w/ Built-in Timer
Hario Buono Pour-Over Kettle
Hario Slim Mill