Ethiopia Deri Kochowa -Kifle Station is an ultra-clean Sidama coffee with florals rivaling 'BIG' sweetnessSweetness is an important positive quality in fine coffees, and is one of five basic tastes: Sour, Sweet, Salty, Bitter, Savory (Umami). In coffee, sweetness is a highly... ...more. This one has it all, with complexThe co-presence of many aroma and flavor attributes, with multiple layers. A general impression of a coffee, similar to judgments such as "balanced" or "structured" ...more aromatics and a brightnessA euphemistic term we use often to describe acidity in coffee. A bright coffee has more high, acidic notes. : A euphemistic term to describe acidity in coffee.... ...more that really shines.
Ethiopia Sidama Dereje Station is another washing station-specific lot from the Deri Kochowa area, also cupping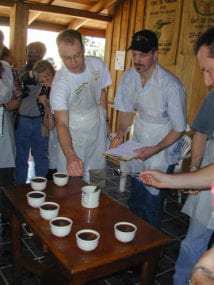 Cupping is a method of tasting coffee by steeping grounds in separate cups for discrete amounts of ground coffee, to reveal good flavors and defects to their fullest.... ...more with clean florals and caramelized sweetness, and both coffees make absolute killer SO espressos.
Ethiopia Dry Process Gr. 1 Yirga Cheffe Aricha, our first dry-process EthiopiaEthiopia, formerly known as Abyssinia, or a coffee cultivar: Ethiopia, or more specifically the Empire under Haile Selassie,  was known as Abyssinia. The name is Latin, derived from... ...more, a coffee that completely surpassed all our expectations (which were admittedly high!). This one's loaded with sweet fruits, layered sugar flavors, strong florals, and citric acidity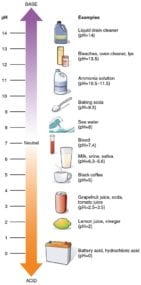 Acidity is a positive flavor attribute in coffee, also referred to as brightness or liveliness. It adds a brilliance to the cup, whereas low acid coffees can seem... ...more, and the only coffee this close to scoring 94 points in a while!