Traveling in the southern Guji Zone, around Shakiso town Ethiopia
…to visit coffee suppliers we have sourced from or new stations we have interest in. A visit in the middle of the harvest season is a great opportunity to see how the crop is coming in, how the washing station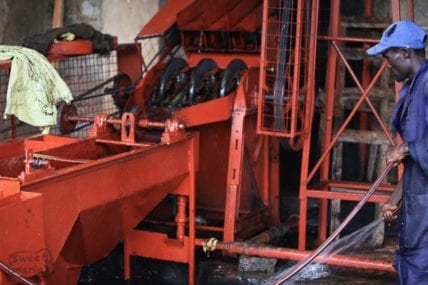 In Kenya, a "Factory" is actually a coffee wet mill (called a washing station in other parts of Africa) where the fresh cherry is brought for wet-processing. It... practices are (in terms of quality) and how they are drying the coffee.
I don't pretend to know everything about coffee processingThe removal of the cherry and parchment from the coffee seed.: Coffee is either wet-processed (also called washed or wet-milled) or dry-processed (also called wild, natural or natural... but after 20 years you do pick up a thing or two. The upshot is that sometimes a great tasting coffee can come from a station that seems a bit shoddy, and sometimes a site where everything is perfect doesn't really come through in the cup. In this way producing coffee seems a bit unfair.
So I never take too much stock in my own observations when visiting stations. It's just a piece of the puzzle, something to note.