When a coffee person says "Naturals" they mean "Dry Process" Coffee. Why all the confusion?
There's some questions and misconceptions that evolve around the dry processDry process coffee is a method for taking the fruit from the tree to an exportable green bean. The whole intact coffee cherry is dried in the sun with the green bean inside. Later it method, in which the coffee bean is removed from the fruit. Hopefully this video series (below) helps to answer any questions you may have.
I made this video series some time back, but the topic is timeless. So what is natural coffee? Let's break it down real quick, then go into further detail. First here's a bit of "Q and A" about the terms though before we proceed: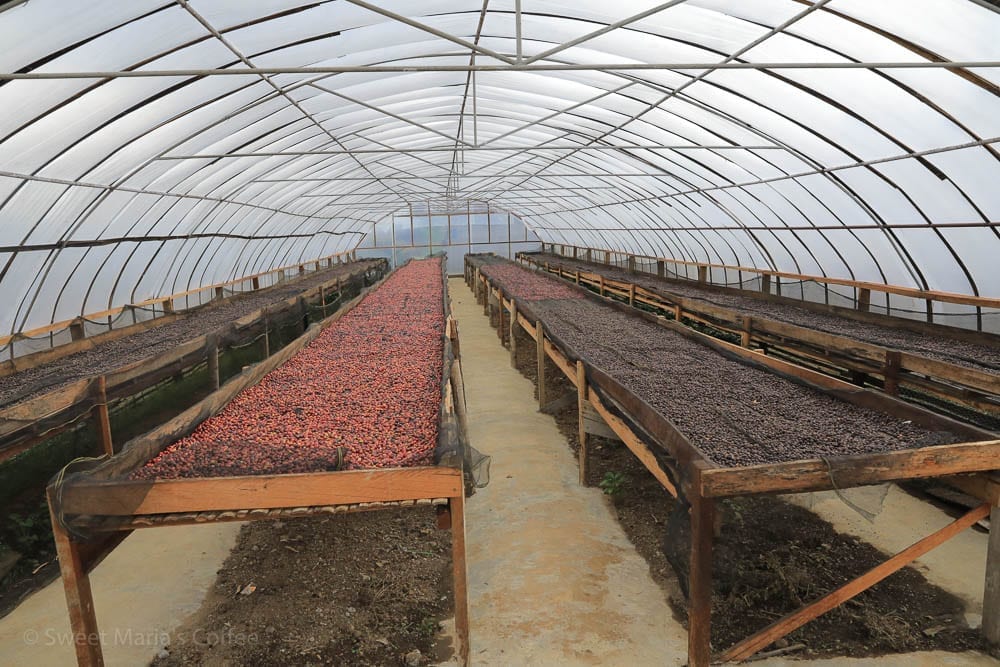 ---
Video Part One: Basics of Natural Coffee aka Dry Process Coffee
---
Video Part Two: Macro Views of Natural Coffee, Further Details on Processing
---
Video Part Three: History of Natural Coffee and Tasting Naturals
---
Sweet Maria's Coffee Dry-Processing Overview Card
I produced this photo collage card as an overview of dry processing. We have shipped this card with orders at times, and keep a stock of them at Sweet Maria's warehouse.
---
Sweet Maria's Coffee Wet-Processing Overview Card
For comparative reference, here is the wet-process card, the sibling to the above.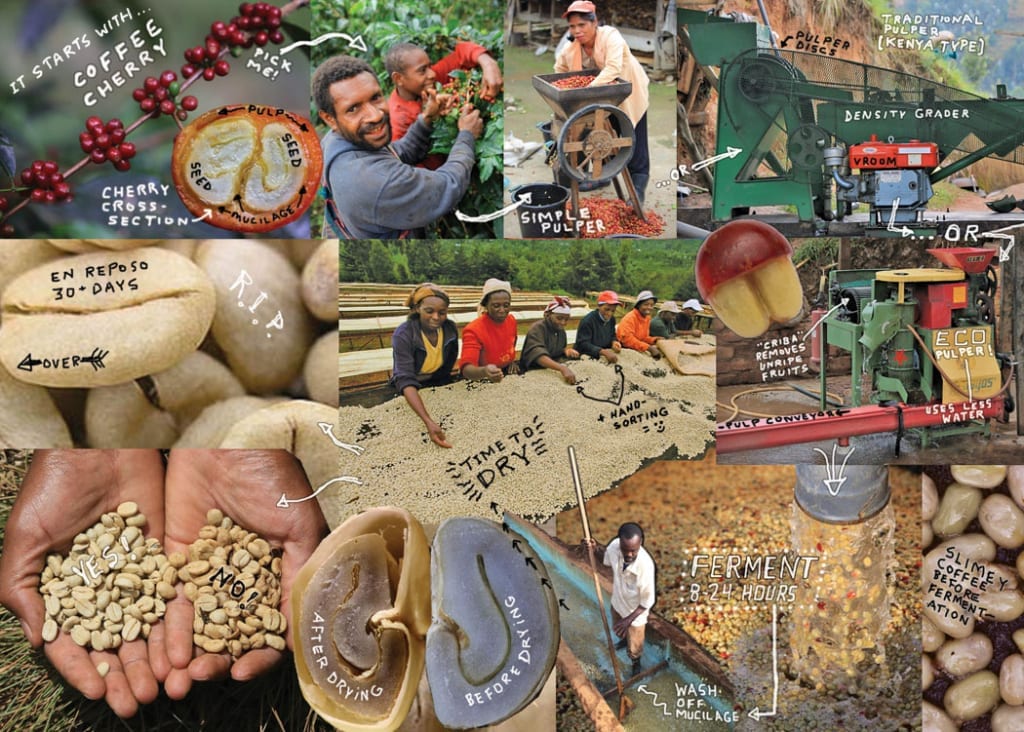 Further Readings:
Coffee Science – Green Coffee Science and Cup Quality
Using Sight to Determine Degree of Roast
Kenya Coffee Grades: Exploring the Coffee Grading System