Mucilage indicates the fruityIn some coffee taster's lexicon, "fruity" means the coffee is tainted with fruit, and "fruited" means a coffee is graced by positive fruit notes. We don't exactly see the difference in terms of these two More layer of the coffee cherryOriginally coffee literature referred to the fruit of the tree as a "berry" but in time it became a cherry. It is of course neither. Nor is the seed of the coffee a bean. All More, between the outer skin and the parchmentGreen coffee still in its outer shell, before dry-milling, is called Parchment coffee (pergamino). In the wet process, coffee is peeled, fermented, washed and then ready for drying on the patio, bed, or a mechanical More layer that surrounds the seed.
It readily clings to the inner parchment holding the green bean. Think of the way some fruity pulp clings to a plum seed, or some peach seeds. Breaking down the mucilage is the target of coffee fermentationA key part of the wet process of coffee fruit is overnight fermentation, to break down the fruit (mucilage) layer that tenaciously clings to the coffee seed, so it can be washed off. Fermentation must More in wet-processing, or mechanical removal with friction using machines like the Penagos
Penagos Hermanos is a Colombian company that produces demucilage coffee processors. This is a forced demucilage machine that uses little water, and removes the coffee fruit layer from the parchment seed using friction and a More Demucilager.
With Pulp Naturals aka Honey process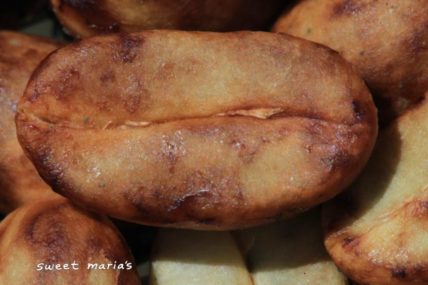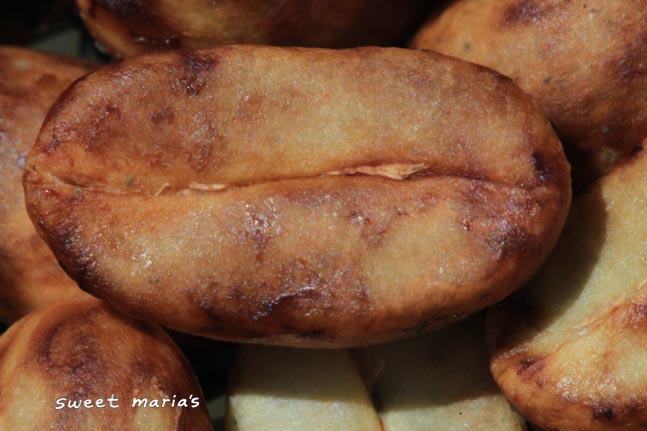 "Red honey" process gesha at a coffee farm in Costa Rica's Central Valley growing region. The honey process has nothing to do with honey other than the fact that they're both sticky! It's a term More, the fruit mucilage is allowed to dry onto the parchment and removed later at the dry millA facility that accepts dried coffee cherry and mechanically separates the coffee bean from the dried fruit and parchment layer. The facility can be highly mechanized, as in Ethiopia, or very simple, as in Yemen. More.