Grab one of our new Cars of Coffee calendars and keep on truckin' through 2021. This year's calendar is packed with great photos of not only cars, but trucks, vans, mules, bicycles, scooters, etc etc.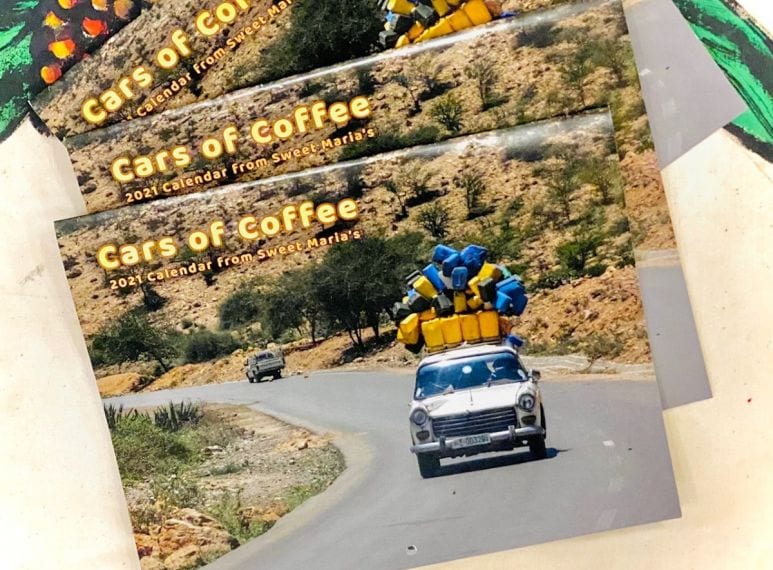 All photos are from Tom's coffee-oriented travel to growing regions around the world. We hope you enjoy our 2021 Cars of Coffee calendar, with all sales benefiting the following organizations.
All proceeds from the sale of our calendar benefit: Food 4 Farmers, Girls Gotta Run, Grounds for Health, Coffee Kids and World Coffee Research. We also forgot to include the logo of MSF (Doctors without Borders) but they are a beneficiary as well.
Here's a gallery of some of the page layouts from our 2021 Cars of Coffee Calendar: