Roasting with hot air is a great way to get high quality, even roasts.
Air roasters (or fluid bed roasters) are loved by home coffee roasters. They are great at creating even roasts, have small footprints and most have chaffChaff is paper-like skin that comes off the coffee in the roasting process. Chaff from roasting is part of the innermost skin (the silverskin) of the coffee fruit... collection. All the air roasters we sell come with a free green coffee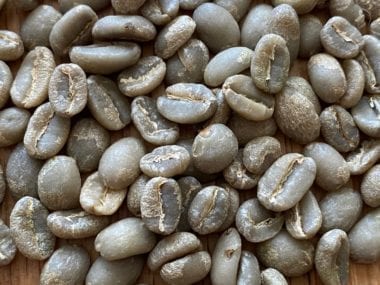 Green coffee refers to the processed seed of the coffee tree fruit. Coffee is a flowering shrub that produces fruit. The seeds of the fruit are processed, roasted,... sample set. Here's a list of the units we offer so you can do some quick comparing and contrasting.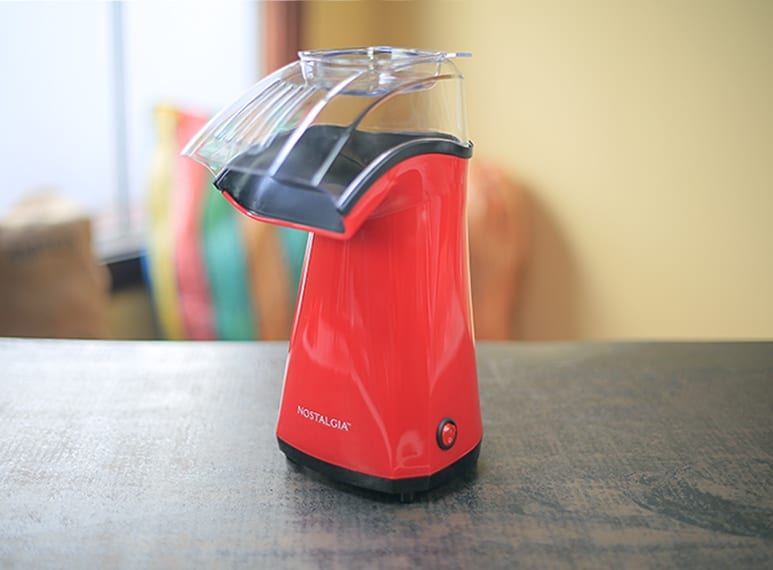 Nostalgia Electric Popcorn Popper – Somehow, someway, back in the day, someone discovered it was possible to roast coffee with an electric popcorn popper. Lucky you! This means you can roast amazing coffee at home without dropping a lot of cash. We carry a specific model made by Nostalgia because of it's durability and the design of the roasting (popcorn popping) chamber. It will roast about 3oz batch sizes. Roasting with any popcorn popper is a DIY experience so we put together a few adjustments to add to you popper's performance. See our resource page for Air Poppers to see the many articles and videos we have about this low cost way to roast coffee!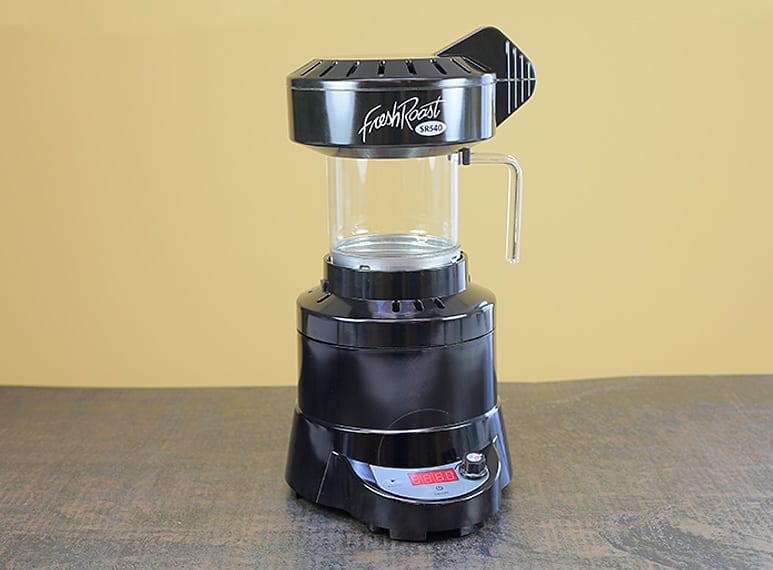 Fresh Roast SR540 – The SR540 air roaster features 9 heat and fan speed adjustments, a glass roasting chamber that offers great visibility and a chaff collector that makes clean up easy. It roasts 5oz batches, offers an effective cooling cycle, has intuitive controls and is easy to clean.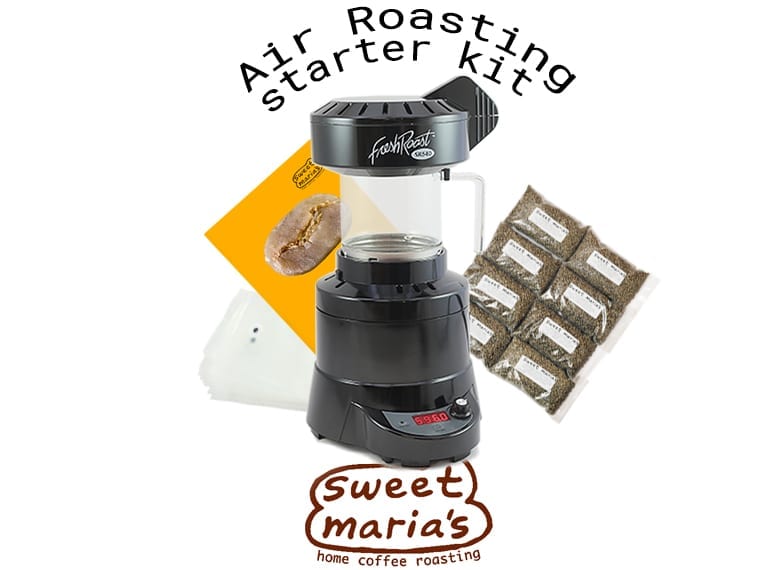 Air Roasting Starter Kit – Everything you need to get started air roasting! This kit includes a FreshRoast SR540, an 8lb Green Coffee Sampler, ten 1/4 pound valve bags for storing your roasted coffee, and a Sweet Maria's Roast Log for recording your roasts.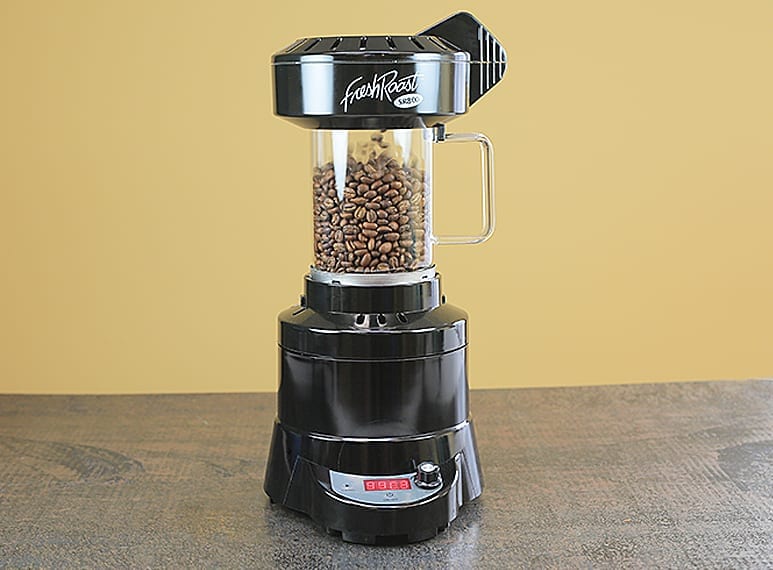 Fresh Roast SR800 – If you are impressed with the Fresh Roast SR540 but want a larger batch size, check out the SR800. It too, features 9 heat and fan speed adjustments, a large glass roasting chamber and a chaff collector…and it roasts up to half a pound! It's also a great choice for those wanting more features than what their popper can offer.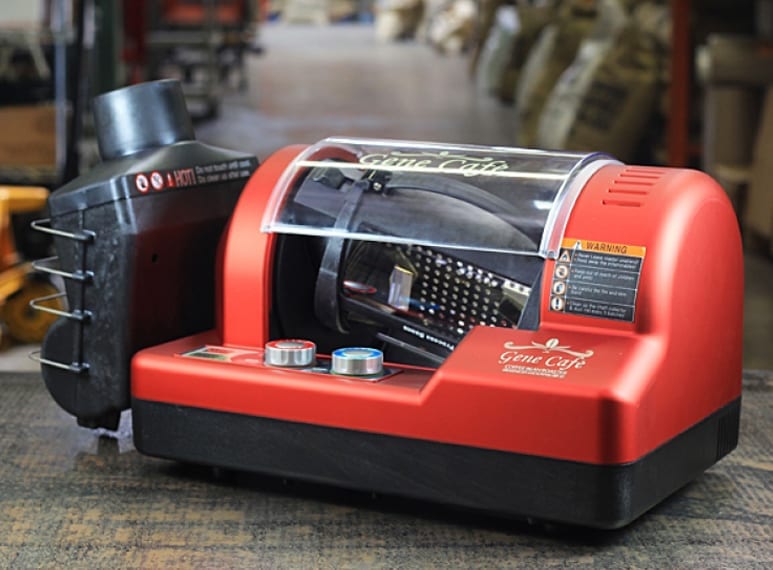 Gene Cafe – We'll feature this hybrid machine in a future post dedicated to drum roasters but felt it deserved a shout out here. Although it operates like a drum roasterA roaster with a rotating drum that provides agitation to the beans, while a heating element (typically either electric or gas) provides heat. The metal drum conducts heat..., it uses hot air flow to heat up the beans. Features include an 8oz batch size, chaff collection, intuitive controls and an option to connect a dryer hose for ventilating smoke out of your kitchen.