I was visiting a coffee warehouse in the SF Bay area recently and thought I would share a few images with you. While it seems like a massive amount of coffee, this is a small warehouse compared to others. In fact this is the warehouse for some of the finest coffees coming into the US, and these lots represent the top 5-10% of the coffee produced worldwide. The warehouses in New Orleans store much of the lower grade coffees, and are much larger (and infinitely more humid) than this. In fact, the bay area is an ideal coffee storage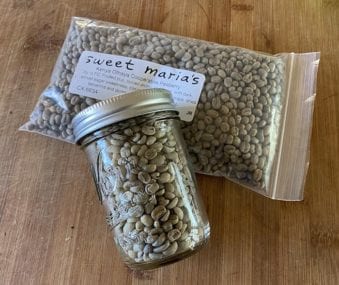 Green coffee can be stored much longer than roasted coffee: Roasted coffee starts to lose its aromatics in 10 days after roasting. Green coffee can be stored months without degrading quality.  Very often the type climate.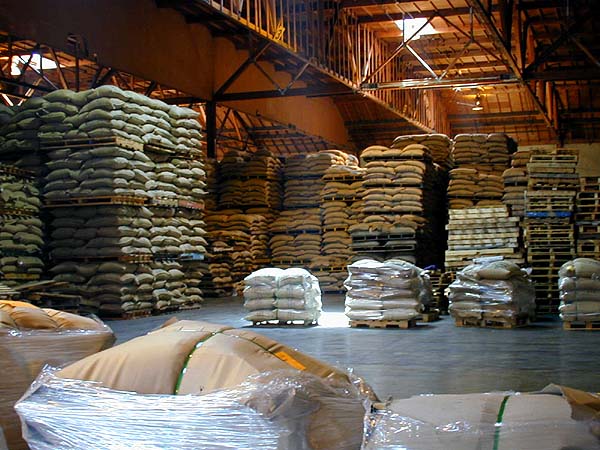 Coffee arrives in 250-275 bag lots, about 37,500 lbs per shipping container! The container can be "mixed" from several farms/types of the coffee or all from one farm/exporter.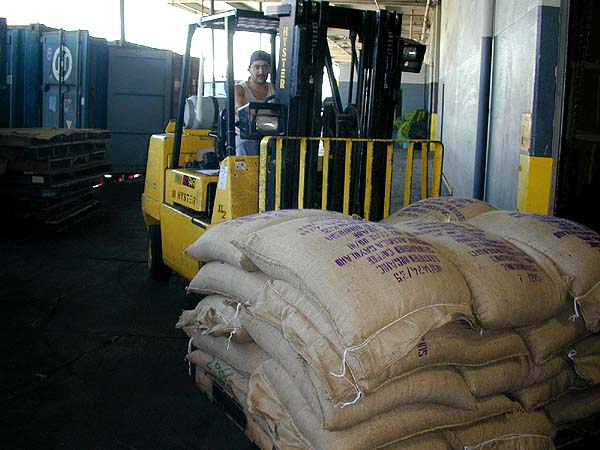 The coffee must be unloaded from shipping containers by hand. 2 people swing the bags using these scarey-looking specialized hooks (we use them at our shop now too) onto oversized coffee skids. Then the pallet truck can do the rest.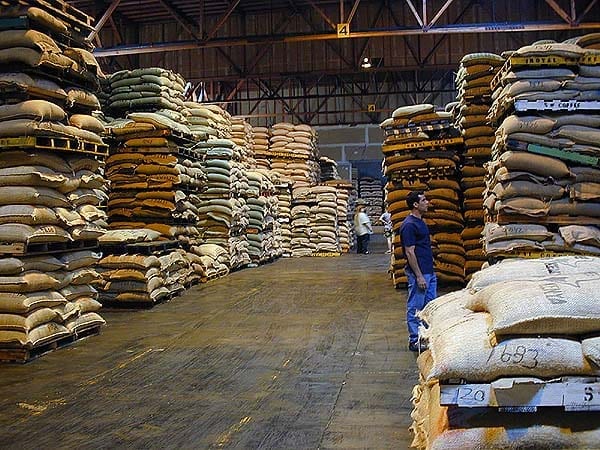 A wandering soul looks over the coffee… it sorta makes you feel small and insignificant to walk among the stacks of burlap, or sisal as the case may be. No, that's not me…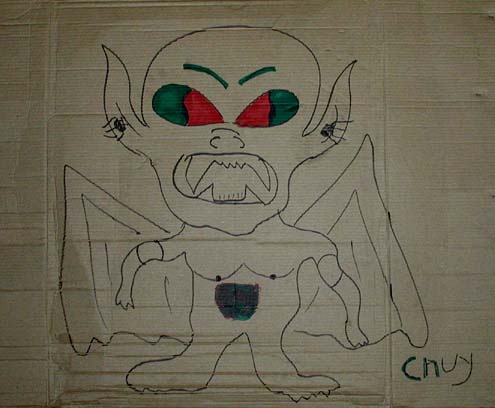 Ah, the art of the folks. This is a common site in coffee-growing regions and warehouses in the US too! It is known as CHUY, protector of the coffee worker. There are varying representations of CHUY based on geographic region and local history, but I have heard there is a recent PhD thesis devoted entirely to the subject! Coming soon: CHUY t-shirts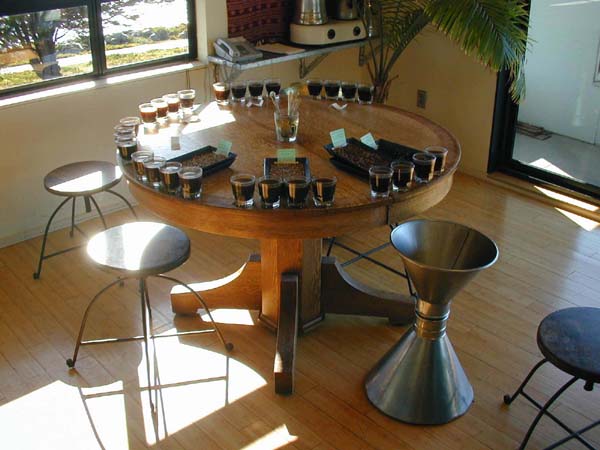 Here is their cupping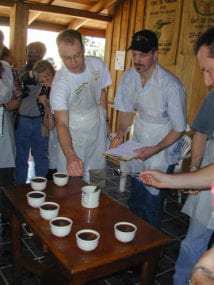 Cupping is a method of tasting coffee by steeping grounds in separate cups for discrete amounts of ground coffee, to reveal good flavors and defects to their fullest. It has formal elements and methodology in table, the one I always wish I had, but I don't.
(insert sad-face emoticon here)