Dec. 17, 2019
Sweet Maria's customer David Almond recently sent us some photos of his homemade sifter roaster composed of a few simple parts. Here's his breakdown of what it's made from and how he uses it.

"EQUIPMENT: $10 stainless steel flour sifter purchased at Bed, Bath and Beyond.  The heat source is a standard gas-stove burner.  A 6 inch diameter, disc-shaped heating element was fashioned by layering 5 pieces of 1/8" galvanized hardware cloth
[UPDATE 1/6/2020:  David recommends using a non-galvanized steel hardware cloth (purchase at www.mscdirect.com)].  A similar-shaped single layer piece was form-fitted over the top of the sifter to prevent beans from flying out.  The element evenly distributes and it glows providing infrared in addition to the convective heat coming from the burner. A vise is used to stabilize the sifter and as a hand-grip.  Headlamp is used to judge color.  Cooling is on cookie sheet."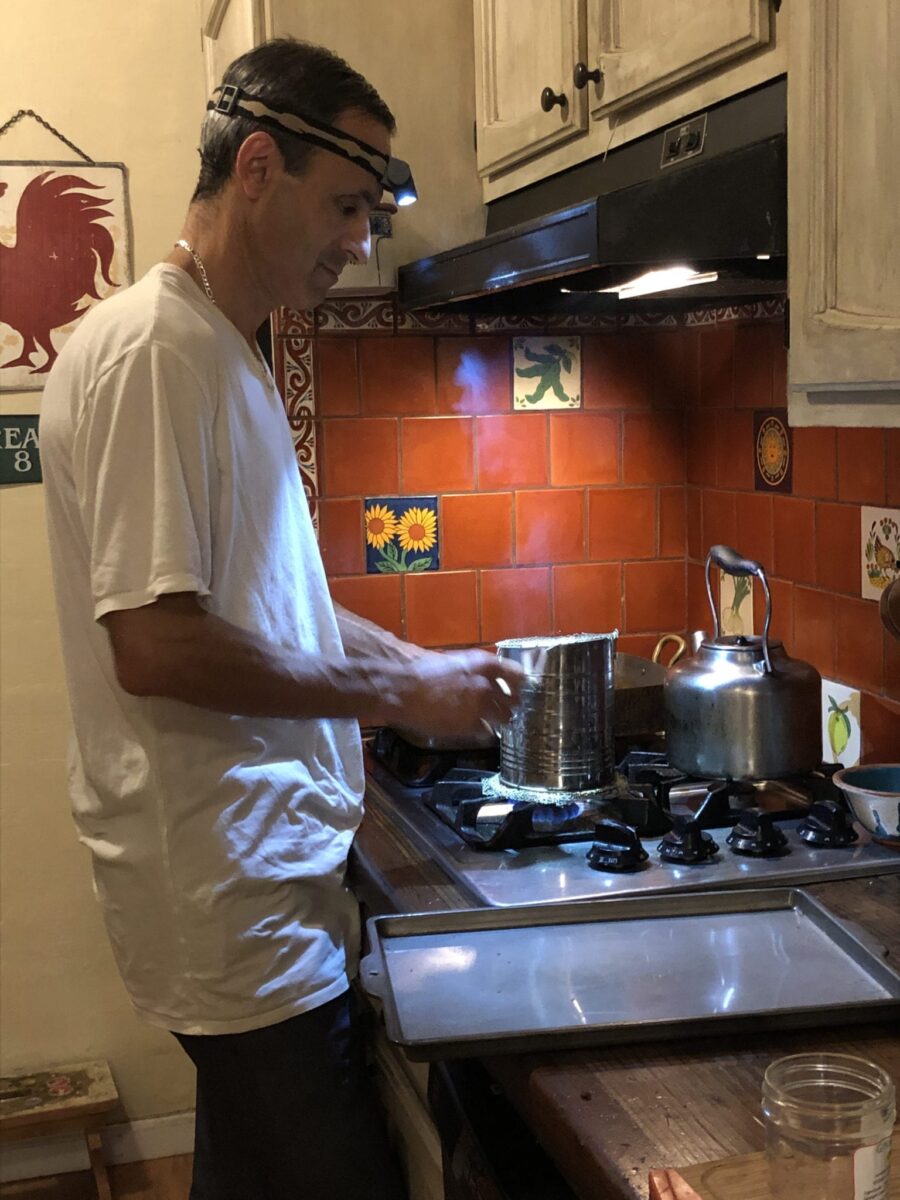 "TECHNIQUE: 6 ounces of green beans is about right.  Heat is started at a higher flame and gradually lowered.  The handle is be cranked quickly to keep the beans airborne.  The cycle takes about 10-12 minutes. 
Chaff
Chaff is paper-like skin that comes off the coffee in the roasting process. Chaff from roasting is part of the innermost skin (the silverskin) of the coffee fruit... ...more
can be mouth-blown out of the sifter (this is messy).  It's tedious as the handle must be turned quickly and continuously the whole time.  Eventually I intend to use a drill instead."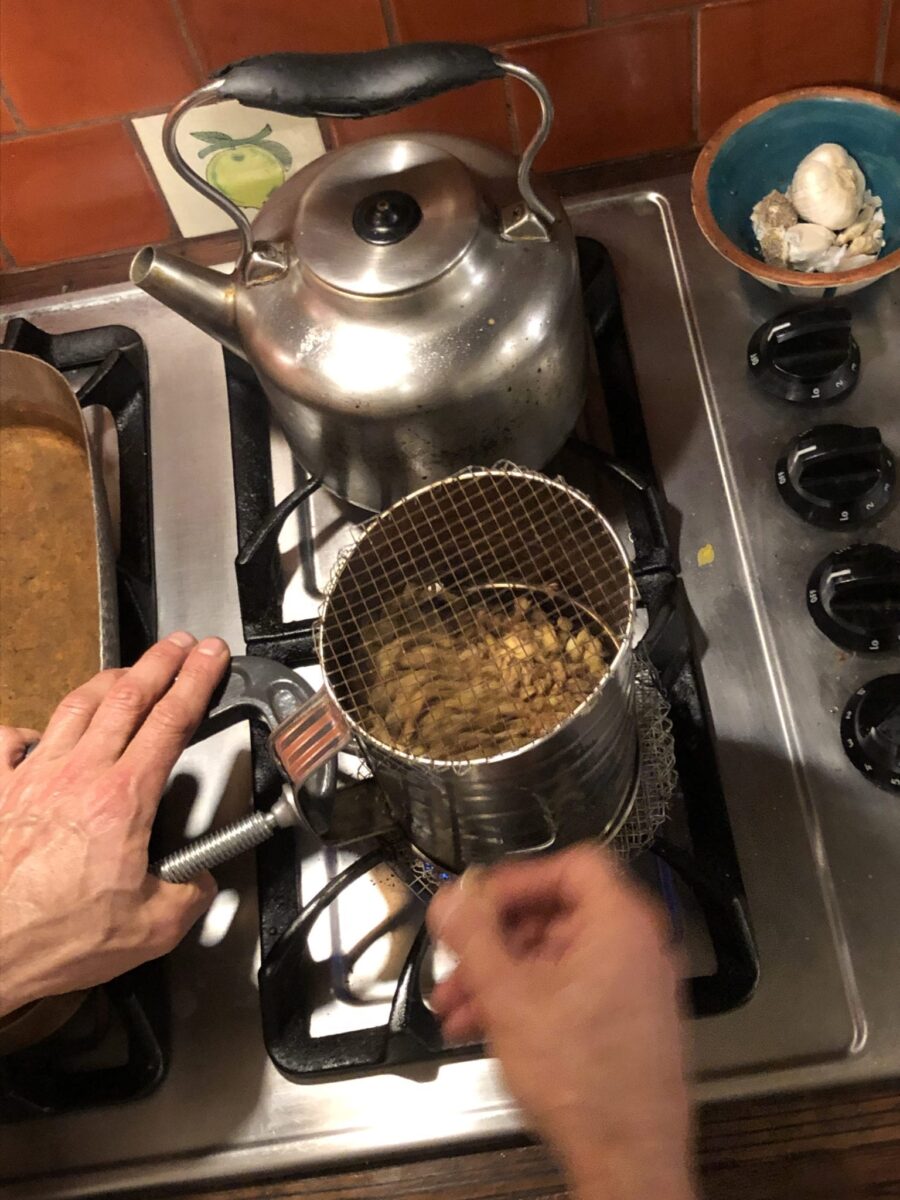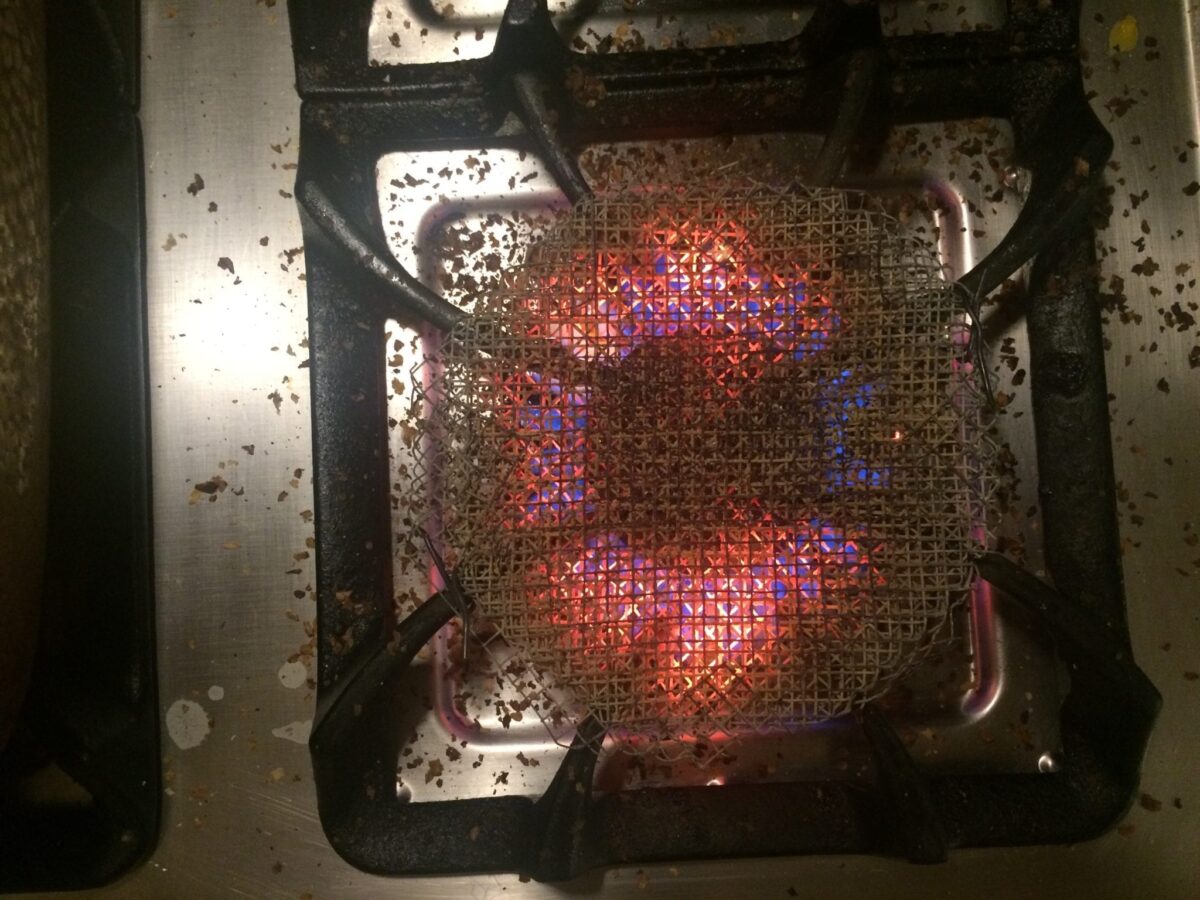 "I believe this is an excellent technique because the heat rises in an even column due to the cylinder shape.  Further, the infrared heat penetrates through the bean, heating from within.  And the price is right!"