Here's five new coffees, with more to come later this week:

Guatemala Antigua Cafe Pulcal has dark fruits, mandarin acidity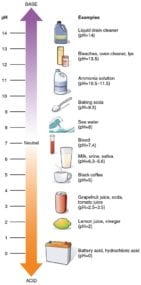 Acidity is a positive flavor attribute in coffee, also referred to as brightness or liveliness. It adds a brilliance to the cup, whereas low acid coffees can seem flat. Acidity can sound unattractive. People may and grape-like sweetnessSweetness is an important positive quality in fine coffees, and is one of five basic tastes: Sour, Sweet, Salty, Bitter, Savory (Umami). In coffee, sweetness is a highly desirable quality, and the green bean has.
Nicaragua Finca El Esfuerzo is a honeyed cup with bittersweetBittersweet is from the language of chocolate, and describes the co-presence of positive bittering compounds balanced by sweetness. It is directly related to caramelization, but has inputs from other roast reactions, as well as bittering cocoa, medium bodyAssociated with and sensed by mouthfeel, body is sense of weight and thickness of the brew, caused by the percentage of soluble solids in the cup, including all organic compounds that are extracted from brewing and orange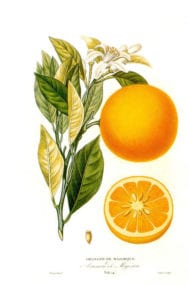 Orange aromatics and flavors are prized in coffee, whether they take the form of sweet orange flesh and pulp, or orange peel. Orange flavors or aromatics can range in degrees of ripeness, which also involves zest acidity.
Burundi Kirimiro Teka with Asian pear acidity, ripe black cherry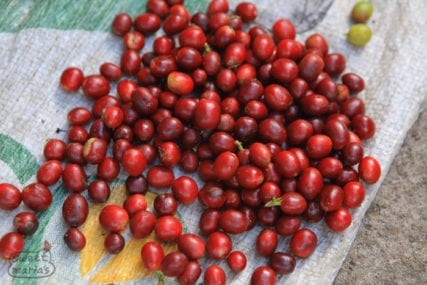 Either a flavor in the coffee, or referring to the fruit of the coffee tree, which somewhat resembles a red cherry.: Either a flavor in the coffee, or referring to the fruit of the coffee, extremely clean and pleasantly drying tea-likeA term used to describe coffees with light, tannic, slighly astringent mouthfeel and tea aromatics. We find it in some Rwandan flavor profiles, among others. finishSimilar to aftertaste, but it refers to the impression as the coffee leaves the palate. Aftertaste is the sensations gathered after the coffee has left the mouth. We combine these to form the "final flavor.
Rwanda Tumba Cocatu is a hefty, yet balanced cup with spiced blackberryBlackberry flavor in coffee sometimes relates to slightly more developed roast levels.: Blackberry is found as a fragrance, aroma or flavor in some coffees. I find that it is less obvious at very light roast, stewed plums, and tartaric acidity.
Ethiopia Gr. 1 DP Yirga Cheffe Kochere with peach jam, sweet huckleberry and sugar browning notes (turbinado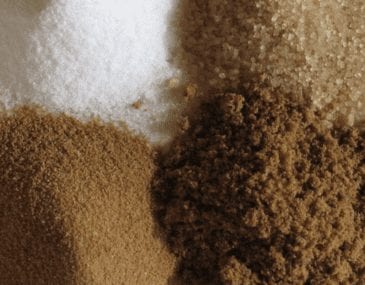 Turbinado sugar, also known as turbinated sugar, is made from sugar cane extract. It is produced by crushing freshly cut sugar cane; the juice obtained is evaporated by heat, then crystallized. The crystals are spun, sucanat, and date sugar).