(05/13/14)
We've been incredibly happy with our RwandaRwandan coffee was, at one time, rarely seen in the United States as either a Specialty grade or low-end commercial coffee. There simply was not that much coffee produced in Rwanda that went anywhere besides offerings this year. For starters, they've just simply been brilliant and sweet and complexThe co-presence of many aroma and flavor attributes, with multiple layers. A general impression of a coffee, similar to judgments such as "balanced" or "structured" coffees. We're also really happy with the response to the way we approached our sampling of these coffees this way and what the response to that has been. We always want to be encouraging discussion on all of our coffees, and the comments we heard and cuppings that we saw come together around the blind sample packs were incredible. Thank you to everyone who has participated.
Our friend Michael Marinelli of Orazure Coffee Roasting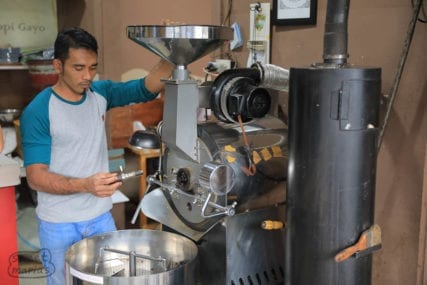 The application of heat to green coffee seeds (beans) to create palatable material for brewing a great cup!: Coffee roasting is a chemical process induced by heat, by which aromatics, acids, and other flavor components in Texas brought to our attention that he had entered on of those Rwandas into Coffee Review's look at coffees from Central Africa and received an outstanding score of 93 points. Not only this, but he also pointed out that 2 other roasters, Papa Lin's and GivCoffee, also submitted that coffee and also received 93's!
This particular coffee has been one of the favorites in a good deal of the cuppings we and others did of these coffees, a bright and lively and intensely sweet Rwandan with orange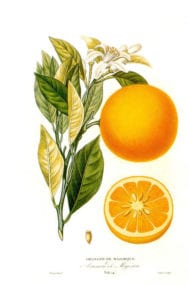 Orange aromatics and flavors are prized in coffee, whether they take the form of sweet orange flesh and pulp, or orange peel. Orange flavors or aromatics can range in degrees of ripeness, which also involves blossom and hibiscus in lighter roasts. We have our last Rwanda lot up on shrub now. It's another phenomenal coffee with a range of roasts and lots of cider and floral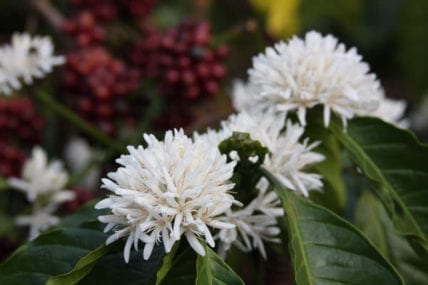 Floral notes in coffee exemplify the connection between taste and smell. Describing the taste of a specific flower is near impossible...we always default to "it tastes like it smells" which, admittedly, isn't the most helpful.  character. Don't miss out: http://tinyurl.com/pwakzbe
Thanks so much for sending the coffee in Michael and all, so happy to have it in your roasters.
Reviews:
http://tinyurl.com/n3b7hzj
An Interview with Michael Marinelli;
http://tinyurl.com/a8lrb42
Rwandan and BurundiBurundi coffee bears resemblance to neighboring Rwanda, in both cup character, but also the culture surrounding coffee. Burundi is a small landlocked country at the crossroads of East and Central Africa, straddling the crest of Fundamentals:
http://tinyurl.com/lzcgspa