In the cupping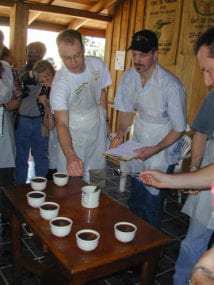 Cupping is a method of tasting coffee by steeping grounds in separate cups for discrete amounts of ground coffee, to reveal good flavors and defects to their fullest. It has formal elements and methodology in More procedure for tasting and scoring coffee, this is the smell of the dry, ground coffee before hot water is added.
The term fragrance is used since it is normally applied to things we smell but do not consume (perfume, for example), whereas aroma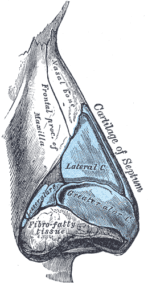 Aroma refers to sensations perceived by the olfactory bulb and conveyed to the brain; whether through the nose or "retro-nasally": The aromatics of a coffee greatly influence its flavor profile and come from the perception More is usually applied to foods and beverages.
Once water is added to the coffee grounds, the cupperOne who cups, or tastes and evaluates, coffee.: A cupper is a person who performs the somewhat formal analysis of coffee quality, called cupping. See the definition of cupping for more information. It has nothing More judges the smell of the "crust", the floating coffee grounds, and breaks the crust with a spoon. This is called Wet Aroma…