Penagos Hermanos is a Colombian company that produces demucilage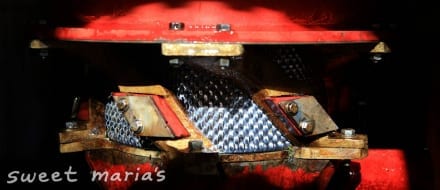 Demucilage refers to a method to remove the fruity layer of coffee cherry... the called mucilage. Mucilage is the layer between the outer skin and the parchment layer, fruit that surrounds the seed. It clings More coffee processors. This is a forced demucilage machine that uses little water, and removes the coffee fruit layer from the parchmentGreen coffee still in its outer shell, before dry-milling, is called Parchment coffee (pergamino). In the wet process, coffee is peeled, fermented, washed and then ready for drying on the patio, bed, or a mechanical More seed using friction and a small amount of water.
The demucilage process is key to the newer Micro-Mill facilities. With this machine, you can adjust the water pressure level, and control exactly how much mucilage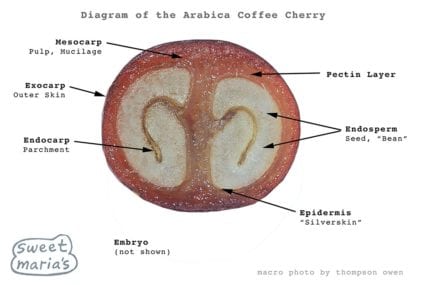 Mucilage indicates the fruity layer of the coffee cherry, between the outer skin and the parchment layer that surrounds the seed. It readily clings to the inner parchment holding the green bean. Think of the More to leave on the seed; you can produce a fully-washed style coffee, or a pulp-natural style coffee.
Some call this "machine washed" coffee, which is accurate in that the process replaces fermentationA key part of the wet process of coffee fruit is overnight fermentation, to break down the fruit (mucilage) layer that tenaciously clings to the coffee seed, so it can be washed off. Fermentation must More with a machine process, but the goal of the end result is the taste of a "washed" aka wet processWet-processing starts by removing the outer skin of the coffee cherry with a machine called a pulper, then fermenting the remaining fruit (with green bean inside) in water for 8-36 hours. The fermentation breaks down More coffee, in most cases
Also see Pinhalense, the Brazilian manufacturer of demucilagers