It's crazy here, really crazy. Maria is crazy, I am crazy. We are working like crazy, packing like crazy, cupping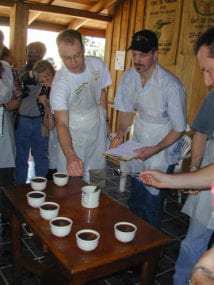 Cupping is a method of tasting coffee by steeping grounds in separate cups for discrete amounts of ground coffee, to reveal good flavors and defects to their fullest. It has formal elements and methodology in like crazy (hence I dug up the "coffee cupping monkeys" photo from an originIn coffee talk, it refers to a coffee-producing region or country; such as, "I was just at origin." Of course "Origin" for most product we use is not a beautiful farm in a temperate climate, trip I took). Just be glad if you are one of those who does not get swamped at the holidays, if you can actually enjoy it. We envy you. Then again, we love coffee, and no holiday avalanche of orders can prevent these fantastic new arrivals from coming available. Here the are:
A new cropRefers to fresh shipments of green coffee within the first month or two of the earliest arrivals ... not quite the same as Current Crop, which means the most recent harvest. As a stable dried dry-processed, heavy bodyAssociated with and sensed by mouthfeel, body is sense of weight and thickness of the brew, caused by the percentage of soluble solids in the cup, including all organic compounds that are extracted from brewing Brazil Screen-Dried Moreninha Formosa is here. FruitedIn some coffee taster's lexicon, "fruity" means the coffee is tainted with fruit, and "fruited" means a coffee is graced by positive fruit notes. We don't exactly see the difference in terms of these two, syrupy, and rusticA general characterization of pleasantly "natural" flavors, less sophisticated and less refined, but appealing. : What is Rustic? This is a general term we came up with... Dried Apricots from Sun Maid at the supermarket,; some will love it, others might find it too funky. Either way, this cup has character! Along the same lines is our new crop, Dry Processed lot of SulawesiSulawesi coffees are low-acid with great body and that deep, brooding cup profile akin to Sumatra. The coffee is sometimes known as Celebes, which was the Dutch colonial name for the island. Indonesians are available Grade One Toraja; deep, intense, dark chocolate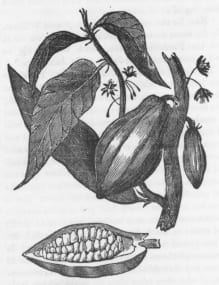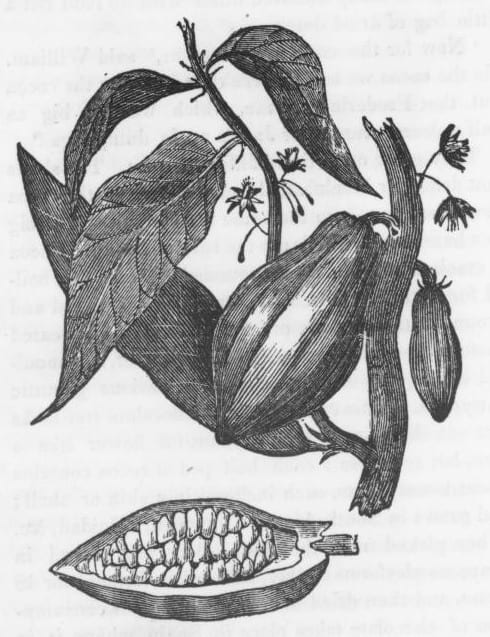 A general flavor or aroma term reminiscent of chocolate. But what type? Usually described with more specifics.: Chocolate is a broad, general flavor or aroma term reminiscent of chocolate. But what type? There are so, wet earth. In terms of the more classic cup character, a velvetyA mouthfeel description indicating elegant softness, refined smoothness: A mouthfeel description indicating elegant softness, refined smoothness. See Silky as well. and infinitely more sophisticated Colombia Tolima Planadas – El Jordan; complexThe co-presence of many aroma and flavor attributes, with multiple layers. A general impression of a coffee, similar to judgments such as "balanced" or "structured", with fruited shades of berry and apple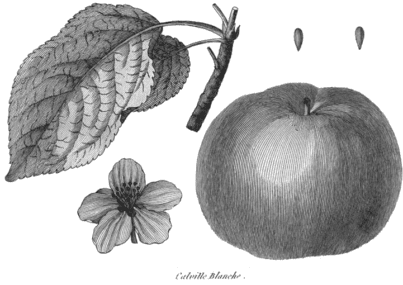 An acid that adds to favorable perceptions of cup quality; malic acid often adds apple-like acidity, and perhaps other taste aspects recalling apples. Malic acid is yet another of the many acids that adds to. We are lucky: there seems to have been some great late crop lots out of Ethiopia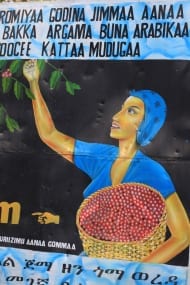 Ethiopia is the birthplace of coffee: it is in the forests of the Kaffa region that coffee arabica grew wild. Coffee is "Bun" or "Buna" in Ethiopia, so Coffee Bean is quite possibly a poor at a time we are normally out of these coffees. Here is a stellar lot: Ethiopia Late Harvest Yirgacheffe. And we have a nice, fresh new lot of lively Costa RicaCosta Rican coffee is typically very clean, sweet, with lots of floral accents. hey are prized for their high notes: bright citrus or berry-like flavors in the acidity, with distinct nut-to-chocolate roasty flavors.: Can a Tres Rios WP Decaf.