Stay up to date on coffee we have coming down the pipeline and our latest green coffee outlook and arrivals schedule.
There's quite a lot of green coffee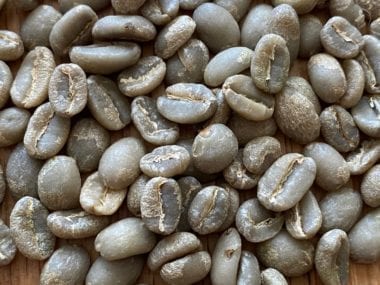 Green coffee refers to the processed seed of the coffee tree fruit. Coffee is a flowering shrub that produces fruit. The seeds of the fruit are processed, roasted,... ...more business to catch you up on since our last update. We've contracted most of our coffees in Central America, EthiopiaEthiopia, formerly known as Abyssinia, or a coffee cultivar: Ethiopia, or more specifically the Empire under Haile Selassie,  was known as Abyssinia. The name is Latin, derived from... ...more, and KenyaKenya is the East African powerhouse of the coffee world. Both in the cup, and the way they run their trade, everything is topnotch.: Kenya is the East... ...more, which make up a huge chunk of our annual volume. The first containers are already on the water headed to Oakland. But before we look to the future, let's have a look at coffees that are actually here, right now.
Our first ColombiaColombian coffee is highly marketed and widely available in the US. They have been largely successful at equating the name Colombian Coffee with "Good" Coffee. This is half-true.... ...more container of 2023 just arrived in Oakland. The coffees in this box captured the end of the harvests in Inzá and Tolima in late 2022/early 2023, and is a mix of micro-lots, and custom regional blends that we constructed so that we can have a few lots that aren't just a flash in the pan! The first three coffees go live this week, starting with a single lot of our longstanding custom blend today (5/3), "Veredas Vecinas", that can be ordered here (Coffee Shrub here). Expect a steady stream of Colombia's to follow in the coming weeks, including three very limited heirloom Chiroso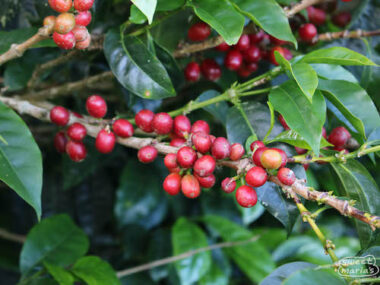 "Chiroso" is the name given to a unique variety of coffee rediscovered in Colombia in the early 2000's, and is still mostly limited to the country. Originally thought... ...more lots later this month.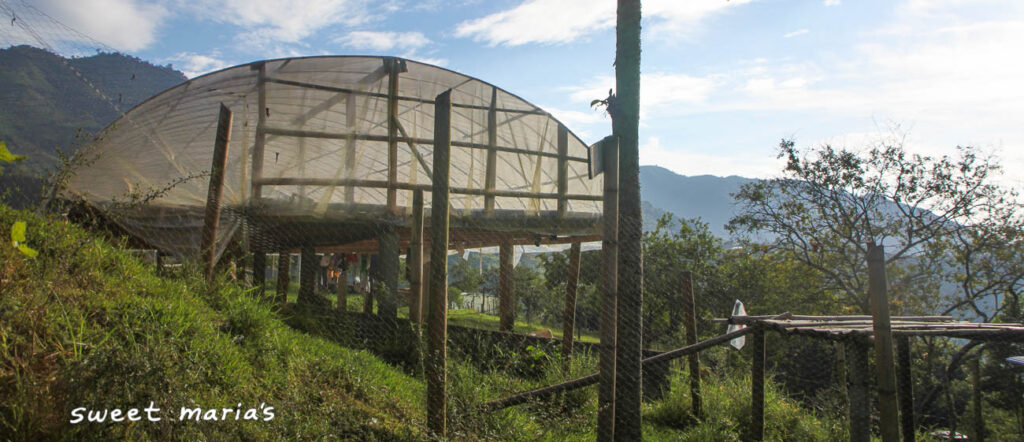 I don't think I can remember a time where we had this level of selections from Ethiopia and Kenya available on our site! Part of the reason is the late shipments of 2022 with the global shipping crisis that everyone was facing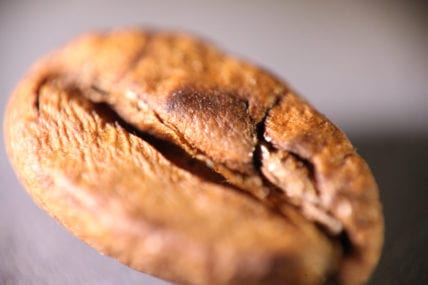 Facing can mean turning toward, standing up to, being brave. But in coffee roasting though, it means scorching a roast.: Facing refers to scorch marks found on the... ...more. Another reason is that we have an incredible warehouse staff right now who are absolutely ruling our turnaround times and weekly coffee additions to the site (currently more than 80 coffees on the list)! Now is a great time to see what's online from both origins and catch a final glimpse of some of our final stars from the 2022 harvest.
The first half of the year is also our busiest cupping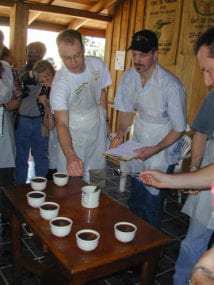 Cupping is a method of tasting coffee by steeping grounds in separate cups for discrete amounts of ground coffee, to reveal good flavors and defects to their fullest.... ...more schedule, where we make selections from hundreds of offers, and finalize the bulk of our contracts for the year. The number of samples we've tasted goes well into the triple digits in GuatemalaGuatemalan coffee is considered a top quality coffee producer in Central America. Due to our proximity to Guatemala, some of the nicest coffees from this origin come to... ...more, Kenya, and Ethiopia, but doesn't stop there. We've also kept up a hectic schedule of cupping travels in several other key coffee origins in Central America. This work is hardly seen by anyone other than us, but hopefully is conveyed to some extent in the extensive In Transit list below.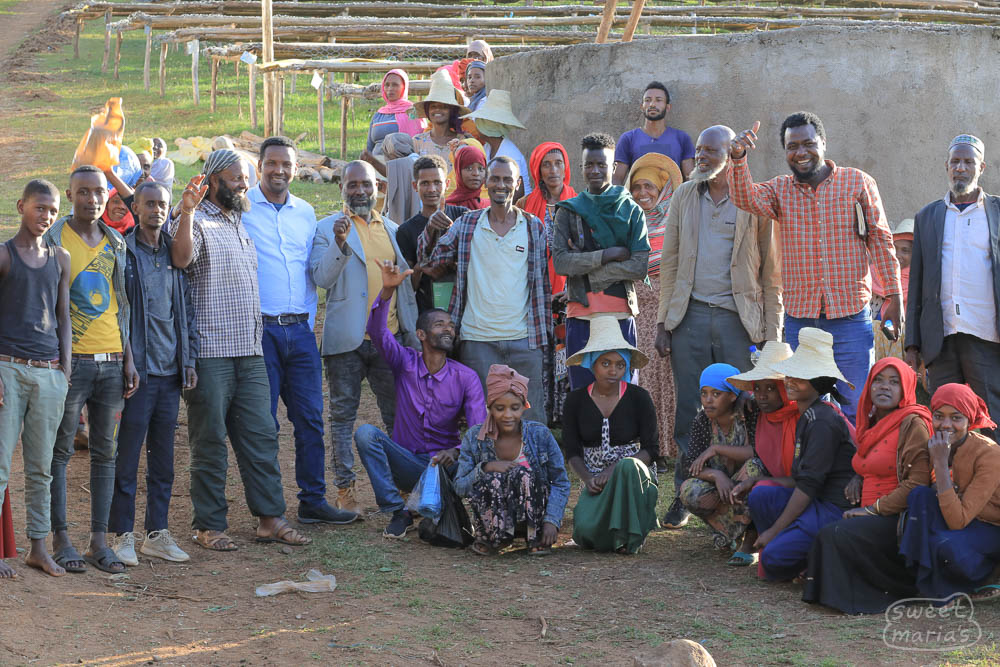 Most of these coffees are still a ways off from arriving in Oakland, and there are still a few outstanding odds and ends to be filled in next Green Coffee Outlook. That reminds me, we are landing coffee in Oakland again, which is great news for all of us.
This time last year West Coast ports were all but operating, and we found ourselves scrambling to land coffees in other parts of the country. To an extent, it was a good exercise in putting contingencies in place should we ever find ourselves in a similar situation. But the added time and cost to then transfer our coffees to Oakland was not ideal. So far, containers are moving freely through Oakland, and our fingers are crossed that it stays that way!
Fresh Colombian coffee can be found here (or here for wholesale)
See the wide range of Ethiopian coffees here (or here for wholesale), and Kenyan coffees here (or here for wholesale)
For the indecisive shopper, check our seasonal 1-click samplers, Dry Process Ethiopian Trio, and East Africa Sample Set featuring some of our favorites from Burundi and Rwanda.
Upcoming green coffees currently on the schedule to be added to our website:
Please keep in mind that the coffees on the Upcoming Coffee Outlook schedule with a location status of "In Transit" are still a bit of a wild card, and the month we have them listed under is based on the current shipping ETA, and subject to interruptions out of our control. Thanks for your patience!
May – June Coffee Outlook
| | | | |
| --- | --- | --- | --- |
| Lot ID | Bags | Size | Location |
| BrazilBrazil is a coffee giant . As Frank Sinatra sang, "they grow an awful lot of coffee in Brazil".: Brazil is a coffee giant . As Frank Sinatra... ...more Dry ProcessDry process coffee is a method for taking the fruit from the tree to an exportable green bean. The whole intact coffee cherry is dried in the sun... ...more FazendaFazenda is the Portuguese word for farm, hence it is the term used in Brazil. Fazenda is not a coffee-specific term. ...more Furnas | 30 | 59 KG | Oakland |
| BurundiBurundi coffee bears resemblance to neighboring Rwanda, in both cup character, but also the culture surrounding coffee. Burundi is a small landlocked country at the crossroads of East... ...more Kayanza Munkaze | 20 | 60 KG | Oakland |
| Colombia Cresta El Hato | 38 | 70 KG | Oakland |
| Colombia Tolima Edward Sandoval Heirloom BourbonA coffee cultivar; a cross between Typica and Bourbon, originally grown in Brazil: Mundo Novo is a commercial coffee cultivar; a natural hybrid between "Sumatra" and Red Bourbon,... ...more | 5 | 30 KG vac packs | Oakland |
| Colombia Inzá Vereda San Antonio | 26 | 70 KG | Oakland |
| Colombia Páez Rio Chiquito | 23 | 70 KG | Oakland |
| Colombia Inzá Antonia Oidor | 15 | 70 KG | Oakland |
| Colombia Cajamarca Neftali Castro | 28 | 70 KG | Oakland |
| Colombia Los Naranjos Heirloom CaturraCatimor is a broad group of cultivars derived from a Hibrido de Timor (HdT) and Caturra cross, highly productive, sometimes with inferior cup flavor. The main issue is... ...more | 10 | 70 KG | Oakland |
| Ethiopia Dry Process Mahamed Aba Nura | 50 | 60 KG | Oakland |
| Ethiopia Dry Process Mansur Aba Hikam | 50 | 60 KG | Oakland |
| Kenya Nyeri Gatugi AA | 50 | 60 KG | Oakland |
| NicaraguaNicaraguan coffees from the Segovia, Jinotega, Ocotal and Matagalpa regions are nice balanced cups. They often possess interesting cup character along with body and balance, outperforming many other... ...more FincaSpanish 101: Finca is the Spanish word for farm. Sometimes the term Hacienda is used to imply an Estate, which would mean the farm has its own wet-mill.... ...more Buenos Aires Lot 2 | 20 | 69 KG | Oakland |
| Nicaragua Acopio Suyatal | 30 | 69 KG | Oakland |
| PeruPeruvian coffees have Central American brightness but in a South American coffee flavor package overall. The good organic lots do have more of a "rustic" coffee character.: Organic... ...more OrganicGrown without the use of artificial fertilizers, herbicides, etc.: Organic coffee has been grown according to organic farming techniques, typically without the use of artificial fertilizers. Some farms... ...more Martin Tiberio García | 35 | 69 KG | Oakland |
| Peru Organic Cunyas Quispe | 35 | 69 KG | Oakland |
| RwandaA Bourbon cultivar variant from Rwanda and Burundi. Bourbon coffees are named for the island in the India Ocean where French colonists grew it. Some history from the... ...more Ngororero | 40 | 60 KG | Oakland |
| SulawesiSulawesi coffees are low-acid with great body and that deep, brooding cup profile akin to Sumatra. The coffee is sometimes known as Celebes, which was the Dutch colonial... ...more Wet Hulled Benteng Alla | 13 | 60 KG | Oakland |
| SumatraIndonesians are available as a unique wet-hulled or dry-hulled (washed) coffees. Giling Basah is the name for the wet-hulling process in Bahasa language, and will have more body... ...more AcehThe northernmost district in SumatraL Aceh District is north of North Sumatra and produces some very classic Sumatra coffees. The center of coffee in Aceh is Lake Tawar... ...more Simpang Teritit | 20 | 60 KG | Oakland |
| Sweet Maria's Altiplano Blend | n/a | n/a | Oakland |
| TimorTimor-Leste (East Timor) is a tiny island between Australia and Sulawesi, annexed by Indonesia and liberated in a referendum several years ago. Small scale coffee farming was jump-started... ...more Leste Dukurai Daurfusu | 15 | 60 KG | Oakland |
| Timor Leste Nautuda | 10 | 60 KG | Oakland |
June Coffee Outlook (So far!)
| | | | |
| --- | --- | --- | --- |
| Lot ID | Bags | Size | Location |
| Brazil Baltazar Jose Da Siveira | 29 | 60 KG | Oakland |
| Brazil Honey Process"Red honey" process gesha at a coffee farm in Costa Rica's Central Valley growing region. The honey process has nothing to do with honey other than the fact... ...more Pedra Blanca | 70 | 60 KG | Oakland |
| Colombia Edward Sandoval Heirloom CaturraCaturra is an Arabica cultivar discovered as a natural mutant of Bourbon in Brazil in the first decade of the 20th century,  but wasn't studied until 1937. It... ...more | 3 | 70 KG | Oakland |
| Colombia Inzá Vereda San Vicente | 12 | 70 KG | Oakland |
| Ethiopia Kecho Anderecha | 130 | 60 KG | Oakland |
| JavaThere are several types of Abyssinia, but they are not from Ethiopia but rather Indonesia. Abyssinia 3 = AB3. PJS Cramer, a Dutch plant researcher, introduced this variety in 1928,... ...more Pulp NaturalPulp natural is a hybrid method of processing coffee to transform it from the tree fruit to a green bean, ready for export. Specifically, it involves the removal... ...more Gambung RobustaAteng is a common name for Catimor coffees widely planted in Sumatra and other Indonesia isles.: Ateng, with several subtypes, is a common name for Catimor coffees widely... ...more | 15 | 60 KG | Oakland |
| Kenya Nyeri Kiaguthu PB | 10 | 60 KG | Oakland |
| Kenya Nyeri Kagunyu AB | 13 | 60 KG | Oakland |
| Kenya Nyeri Kamoini AA | 34 | 60 KG | Oakland |
| Kenya Nyeri Kamoini PeaberryA peaberry is a green coffee "bean" that has a rounded form: Coffee is the dried seed from the fruit of a flowering tree - each fruit having... ...more | 13 | 60 KG | Oakland |
| Nicaragua Finca El Lino | 20 | 69 KG | Oakland |
| Rwanda Nyaco | 20 | 60 KG | Oakland |
| Timor Leste HoneyIn coffee, honey-like sweetness is often found, but we use terms such as refined honey (highly filtered and processed) as opposed to raw honey rustic honey sweetness. This... ...more Process Daurfusu | 30 | 60 KG | Oakland |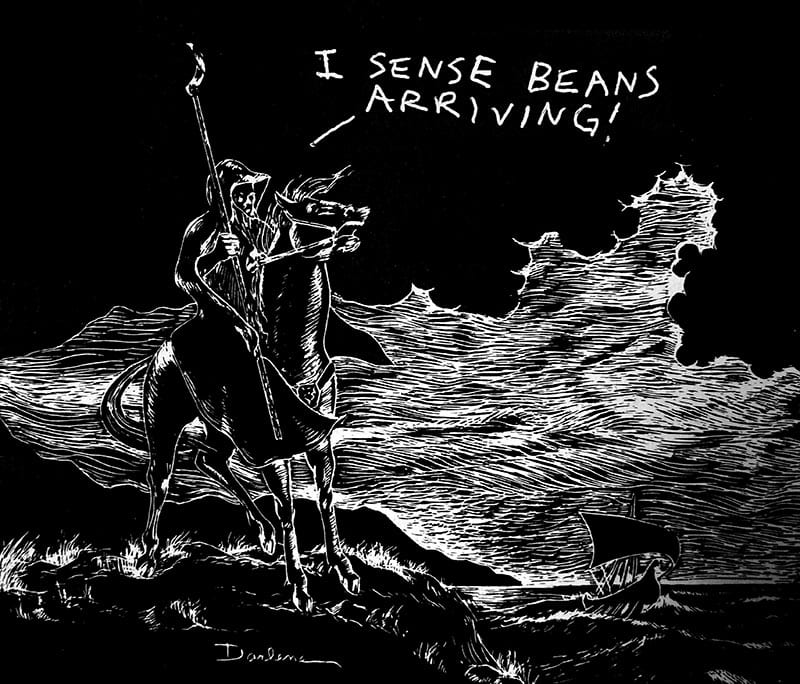 Incoming coffees currently on the water: May onward
Ethiopian Incoming Coffees
| | | | |
| --- | --- | --- | --- |
| Lot ID | Bags | Size | ETA |
| Ethiopia Organic Agaro Kenisa | 80 | 60 KG | TBD |
| Ethiopia Organic Genji Challa | 80 | 60 KG | TBD |
| Ethiopia Organic Agaro Duromina | 80 | 60 KG | TBD |
| Ethiopia Organic Geta Bore | 40 | 60 KG | TBD |
| Ethiopia Organic Gure Dako | 40 | 60 KG | TBD |
| Ethiopia Dry Process Buno Dambi Uddo | 160 | 60 KG | TBD |
| Ethiopia Dry Process Hambela Goro | 160 | 60 KG | TBD |
| Ethiopia Dry Process Hambela Buliye | 120 | 60 KG | TBD |
| Ethiopia Dry Process Korate | 120 | 60 KG | TBD |
| Ethiopia Dry Process Dogo Sodu | 80 | 60 KG | TBD |
| Ethiopia Dry Process Birbirsa Coop | 100 | 60 KG | TBD |
| Ethiopia Guji Goro Bedessa | 100 | 60 KG | ETA 6/6 |
| Ethiopia Hambela Genet | 100 | 60 KG | ETA 6/6 |
| Ethiopia Dry Process Guji Buku | 120 | 60 KG | ETA 6/6 |
| Ethiopia Dry Process Gerba Doku | 100 | 60 KG | TBD |
| Ethiopia Dry Process Fitsume | 60 | 60 KG | TBD |
| Ethiopia Dry Process Guji Uraga | 100 | 60 KG | TBD |
| Ethiopia Dry Process Hebo | 60 | 60 KG | TBD |
| Ethiopia Dry Process Wolenso Dabessa | 120 | 60 KG | TBD |
| Ethiopia Dry Process Ayetu Farm | 66 | 60 KG | TBD |
| Ethiopia Yirga Cheffe Chelbesa Danche | 120 | 60 KG | ETA 6/6 |
| Ethiopia Uraga Gogogu | 100 | 60 KG | ETA 6/6 |
| Ethiopia Gedeo Hallo | 100 | 60 KG | ETA 6/6 |
| Ethiopia Guji Hambela Dabaye | 100 | 60 KG | ETA 6/6 |
| Ethiopia Hambela Benti Nenka | 60 | 60 KG | ETA 6/6 |
| Ethiopia Dry Process Benti Nenka | 80 | 60 KG | ETA 6/6 |
| thiopia Dry Process Hambela Buliye | 80 | 60 KG | ETA 6/6 |
| Ethiopia Dry Process Kafa Dehab Mesfin Farm | 100 | 60 KG | TBD |
| Ethiopia Dry Process Senna Katta Mountain | 220 | 60 KG | TBD |
| Ethiopia Dry Process Kafa Dehab Mesfin Farm | 3 | 60 KG | TBD |
African Incoming Coffees
| | | | |
| --- | --- | --- | --- |
| Lot ID | Bags | Size | ETA |
| TanzaniaIn terms of the Tanzania coffee character, it belongs to the Central/East African family of washed (wet-processed) coffees, bright (acidy), and mostly aggressively flavorful of which Kenya is... ...more Mbozi Ilomba AB | 100 | 60 KG | ARRIVED NJ |
| Burundi Kiganda Murambi Lot 1 | 50 | 60 KG | ETA 5/2 |
| Burundi Kiganda Murambi Lot 2 | 33 | 60 KG | ETA 5/2 |
| Burundi Dry Process Murambi | 23 | 60 KG | ETA 5/2 |
| Burundi Rwiri Yagikawa Lot 1 | 45 | 60 KG | ETA 5/2 |
| Burundi Rwiri Yagikawa Lot 2 | 35 | 60 KG | ETA 5/2 |
| Burundi Kayanza Kazoza N'Ikawa Lot 1 | 50 | 60 KG | ETA 5/2 |
| Burundi Kayanza Kazoza N'Ikawa Lot 2 | 24 | 60 KG | ETA 5/2 |
| Burundi Dry Process Agahore | 60 | 60 KG | ETA 5/2 |
| YemenYemen has a coffee culture like no other place, and perhaps some of what we enjoy in this cup is due to their old style of trade...: Technically,... ...more Al Qafr Hawari | 100 | 32 KG | ETA 5/17 |
| Yemen MokhaThe Yemeni type of coffee, both in terms of the family of cultivars planted there, and the general trade name.: Mokha Yemeni type of coffee, both in terms... ...more Hajjah | 50 | 32 KG | ETA 5/17 |
| Yemen Bani Haraz | 100 | 32 KG | ETA 5/17 |
| Yemen Mokha Matari | 200 | 32 KG | ETA 5/17 |
| Yemen Mokha PeaberryThe Spanish-language term for Peaberry is the same for "snail". See Peaberry for more information on the single bean fruit of the coffee tree. A peaberry is the... ...more | 31 | 32 KG | ETA 5/17 |
| Kenya Nyeri Chinga AA | 17 | 60 KG | ETA 6/18 |
| Kenya Nyeri Kamoini AA | 7 | 60 KG | ETA 6/18 |
| Kenya Nyeri Maganjo Peaberry | 5 | 60 KG | ETA 6/18 |
| Kenya Nyeri Ngunguini AA | 53 | 60 KG | ETA 6/18 |
| Kenya Nyeri Gatugi AA | 21 | 60 KG | ETA 6/18 |
| Kenya Nyeri Gatugi Peaberry | 11 | 60 KG | ETA 6/18 |
| Kenya Nyeri Kamoini NH | 14 | 60 KG | ETA 6/18 |
| Kenya Nyeri Karuthi AA | 7 | 60 KG | ETA 6/18 |
| Kenya Nyeri Njuriga AB | 51 | 60 KG | ETA 6/18 |
| Kenya Nyeri Maganjo AA | 29 | 60 KG | ETA 6/18 |
| Kenya Nyeri Chinga AB | 65 | 60 KG | ETA 6/18 |
| Kenya Nyeri Rukira AB | 40 | 60 KG | ETA 6/18 |
Central America Incoming Coffees
| | | | |
| --- | --- | --- | --- |
| Lot ID | Bags | Size | ETA |
| MexicoMexican coffee originates from South-central to Southern regions of the country. For that reason, coffees from Coatepec and Veracruz are much different from Oaxacan Plumas, which are in... ...more Organic Ciudad Vieja | 64 | 69 KG | ETA 5/12 |
| Mexico Chiapas Sierra Mariscal | 80 | 69 KG | ETA 5/12 |
| El SalvadorEl Salvador coffee had an undeservingly poor reputation for years, marred mostly by the inability to deliver coffee of high quality in an unstable political climate. Unfortunately, agriculture... ...more Miravalles CastilloCastillo is a selection of the Colombia cultivar that has become the most commonly grown coffee in Colombia. It is preferred to the older resistant variety, Variedad Colombia... ...more | 19 | 69 KG | ETA 5/20 |
| El Salvador Miravalles Caturra | 20 | 69 KG | ETA 5/20 |
| El Salvador Miravalles Bourbon | 50 | 69 KG | ETA 5/20 |
| El Salvador Miravalles Sampacho | 80 | 69 KG | ETA 5/20 |
| El Salvador Miravalles Tabi | 30 | 69 KG | ETA 5/20 |
| El Salvador Miravalles PacamaraAs the name implies, Pacamara is a large bean cultivar, a cross between Pacas and Maragogype with unique flavor properties. This variant originated in El Salvador in 1958,... ...more | 6 | 69 KG | ETA 5/20 |
| El Salvador Miravalles H1 | 20 | 69 KG | ETA 5/20 |
| El Salvador Honey Process Miravalles | 20 | 69 KG | ETA 5/20 |
| El Salvador Dry Process Finca San Luis | 40 | 69 KG | ETA 5/20 |
| | | | |
| --- | --- | --- | --- |
| Costa RicaCosta Rican coffee is typically very clean, sweet, with lots of floral accents. hey are prized for their high notes: bright citrus or berry-like flavors in the acidity,... ...more Honey Process HaciendaHacienda is used to imply an Estate that has a full processing facility (wet mill): Sometimes the term Hacienda is used to imply an Estate, which would mean... ...more Sonora | 18 | 69 KG | ETA 5/20 |
| Costa Zarcero Monte Brisas Salaca | 37 | 69 KG | ETA 5/20 |
| Costa Rica Yellow Honey Lote Hermanas | 50 | 69 KG | ETA 5/20 |
| Costa Rica Rio Jorco Monte Azul | 80 | 69 KG | ETA 5/20 |
| Costa Rica Palmichal Los Santos | 100 | 69 KG | ETA 5/20 |
| Costa Rica La Casona San Francisco | 30 | 69 KG | TBD |
| Costa Rica Yellow Honey La Union | 40 | 69 KG | TBD |
| Costa Rica Cerro Alto La Union | 45 | 69 KG | TBD |
| Costa Rica Finca El Mango | 20 | 69 KG | TBD |
| Costa Rica Red Honey Don Oscar | 50 | 69 KG | TBD |
| Costa Rica Chirripo Finca Jose | 50 | 69 KG | TBD |
| Costa Rica Los Angeles Quebrada | 10 | 69 KG | TBD |
| Costa Rica Helsar Roja | 25 | 69 KG | TBD |
| Nicaragua Buenos Aires Los Pinos | 30 | 69 KG | TBD |
| Nicaragua Finca El Lino | 25 | 69 KG | TBD |
| Nicaragua Acopio Suyatal | 40 | 69 KG | TBD |
| Nicaragua Ojo de Agua | 20 | 69 KG | TBD |
| Nicaragua Finca Buenos Aires | 40 | 69 KG | TBD |
| Nicaragua Los Alpes Caturra | 5 | 69 KG | TBD |
| Nicaragua Finca San Salvador | 30 | 69 KG | TBD |
| Nicaragua Dry Process Buenos Aires | 15 | 69 KG | TBD |
| Nicaragua Especial Java | 15 | 69 KG | TBD |
| Nicaragua MaracaturraAs the name indicates cross between large-bean Maragogype and Caturra cultivars. : As the name indicates cross between large-bean Maragogype and Caturra cultivars. It seems to be found... ...more Los Medios | 20 | 69 KG | TBD |
| Nicaragua Buenos Aires Maracaturra | 20 | 69 KG | TBD |
| Nicaragua Honey Process Maracaturra | 10 | 69 KG | TBD |
| Nicaragua Dry Process Maracaturra | 5 | 69 KG | TBD |
Central America Incoming Coffees
| | | | |
| --- | --- | --- | --- |
| Lot ID | Bags | Size | ETA |
| Guatemala Antigua Finca Cabrejo | 80 | 46 KG | ETD 5/10 |
| Guatemala Antigua La Folie | 55 | 46 KG | ETD 5/10 |
| Guatemala Antigua Hunapu Ciudad Viejo | 41 | 46 KG | ETD 5/10 |
| Guatemala Antigua Hunapu Dueñas | 55 | 46 KG | ETD 5/10 |
| Guatemala Antigua Finca Pavón | 50 | 46 KG | ETD 5/10 |
| Guatemala Patzún Finca La Florida | 14 | 46 KG | ETD 5/10 |
| Guatemala Antigua Finca Pulcal | 40 | 46 KG | TBD |
| Guatemala Patzun Finca Las Camelias | 53 | 46 KG | TBD |
| Guatemala Antigua La Parcela Melanie | 6 | 46 KG | TBD |
| Guatemala Antigua Pulcal B300 | 33 | 46 KG | TBD |
| Guatemala Antigua Pulcal Inteligente | 71 | 46 KG | TBD |
| Guatemala Acatenango GeshaGesha is a long-bean Ethiopia selection with unique cup character.: Gesha (often wishfully misspelled as Geisha) is a long-bean Ethiopia cultivar selection with unique cup character. It is... ...more Lot 1 | 32 | 46 KG | TBD |
| Guatemala Acatenango Gesha Lot 2 | 60 | 46 KG | TBD |
| Guatemala San Diego Buena Vista Bourbon | 55 | 46 KG | TBD |
| Guatemala Antigua Finca Cabrejo Lot 2 | 15 | 46 KG | TBD |
| Guatemala Patzun Finca Santa Anita | 33 | 46 KG | TBD |
| Guatemala Patzún Finca La Florida Lot 2 | 25 | 46 KG | TBD |
| Guatemala Chimaltenango Tecpán | 37 | 69 KG | TBD |
| Guatemala San Martin Jilotepeque | 72 | 69 KG | TBD |
| Guatemala Antigua Finca Santa Ines | 60 | 46 KG | TBD |
| Guatemala Finca Santa Bourbon | 30 | 46 KG | TBD |
| Guatemala San Diego Buena Vista Java | 16 | 46 KG | TBD |
| Guatemala Xinabajul Producers Lot 2 | 30 | 69 KG | TBD |
| Guatemala Xinabajul Santa Barbara | 15 | 69 KG | TBD |
| Guatemala Proyecto Xinabajul Urizar de Leon | 20 | 69 KG | TBD |
| Guatemala Proyecto Xinabajul Wilfredo Perez | 15 | 69 KG | TBD |
| Guatemala Xinabajul La Palmira | 10 | 69 KG | TBD |
| Guatemala Proyecto Xinabajul Axel Villatoro | 20 | 69 KG | TBD |
| Guatemala Xinabajul Bojonalito | 20 | 69 KG | TBD |
| Guatemala Huehuetenango Boqueroncito Lot 2 | 40 | 69 KG | TBD |
| Guatemala Proyecto Xinabajul Dos Villatoros | 20 | 69 KG | TBD |
| Guatemala Xinabajul La Libertad | 30 | 69 KG | TBD |
| Guatemala Xinabajul Paraiso | 23 | 69 KG | TBD |
| Guatemala Punta del Cerro Lot 2 | 20 | 69 KG | TBD |
| Guatemala Michicoy Finca Rosma | 22 | 69 KG | TBD |
| Guatemala Xinabajul Los Chuchitos | 72 | 69 KG | TBD |
| Guatemala Xinabajul La Libertad | 40 | 69 KG | TBD |
| Guatemala Xinabajul Producers | 35 | 69 KG | TBD |
| Guatemala Xinabajul San Pedro Necta | 34 | 69 KG | TBD |
| Guatemala Xinabajul Anturlio Ruiz | 14 | 69 KG | TBD |
| Guatemala Xinabajul Peña Blanca | 21 | 69 KG | TBD |
| Guatemala Punta del Cerro | 21 | 69 KG | TBD |
| Guatemala Aurelio del Cerro | 22 | 69 KG | TBD |
| Guatemala Huehuetenango Boqueroncito | 10 | 69 KG | TBD |
| Guatemala Michicoy Finca Rosma | 11 | 69 KG | TBD |