(06/26/10)
Would you like to step into tomorrow with some spanking new shrub offerings? Here is the get up on the get down.
ColombiaColombian coffee is highly marketed and widely available in the US. They have been largely successful at equating the name Colombian Coffee with "Good" Coffee. This is half-true. Colombian can be very balanced, with good Tolima Florestales, Maximino Gutierrez
http://www.coffeeshrub.com/shrub/coffee/colombia-tolima-florestales-maximino-gutierrez
The cup has tons of sweet berry (City roastCity roast is what we define as the earliest palatable stage that the roast process can be stopped and result in good quality coffee. City roast occurs roughly between 415 and 425 degrees Fahrenheit in level), strawberry jam initially, with a more blended berry as the cup cools (raspberry-strawberry mixed). The apple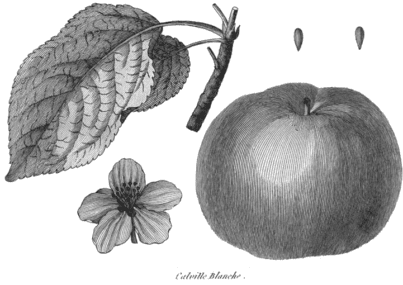 An acid that adds to favorable perceptions of cup quality; malic acid often adds apple-like acidity, and perhaps other taste aspects recalling apples. Malic acid is yet another of the many acids that adds to pie/apple pastry taste emerges as well, with a detectable cinnamon accent. It's a very refined cup, and I would say the brightnessA euphemistic term we use often to describe acidity in coffee. A bright coffee has more high, acidic notes. : A euphemistic term to describe acidity in coffee. A bright coffee has more high, acidic, the acidity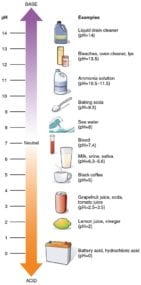 Acidity is a positive flavor attribute in coffee, also referred to as brightness or liveliness. It adds a brilliance to the cup, whereas low acid coffees can seem flat. Acidity can sound unattractive. People may is especially graceful and succinct. It also has the cumulative effect of being remarkably juicy, no doubt an effect of the berry notes and the sweetnessSweetness is an important positive quality in fine coffees, and is one of five basic tastes: Sour, Sweet, Salty, Bitter, Savory (Umami). In coffee, sweetness is a highly desirable quality, and the green bean has.
GuatemalaGuatemalan coffee is considered a top quality coffee producer in Central America. Due to our proximity to Guatemala, some of the nicest coffees from this origin come to the United States. : Guatemalan growing regions Acatenango Finca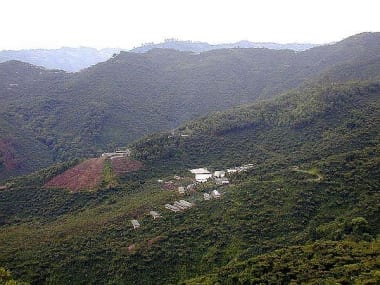 Spanish 101: Finca is the Spanish word for farm. Sometimes the term Hacienda is used to imply an Estate, which would mean the farm has its own wet-mill. A Finca does not necessarily have a La Soledad
http://www.coffeeshrub.com/shrub/coffee/guatemala-acatenango-finca-la-soledad
The aromatics are classic, clean, balanced Central America all the way, and the cup flavor follow suit. There is a grain-like sweetness in the lighter roasts, almond and apricot high notes; a pleasant cup with sweetened hot cereal character. At City+City+ roast is an ideal roast level that occurs roughly between 425 and 435 degrees Fahrenheit in many coffee roasters with a responsive bean probe where First Crack starts in the 395 to 405 degree roast a more rounded flavor profileFlavor Profile implies a graphical impression of a particular coffee, whether it be an artistic portrait or data graph of the perception of flavor compounds. In the case of our spider graph charts in each emerges, with a dense mouthfeelHow a coffee feels in the mouth or its apparent texture, a tactile sensation : A major component in the flavor profile of a coffee, it is a tactile sensation in the mouth used in, a more developed sweetness, but still apricot-nut flavors at the foreground. Now something else quite exciting about this Finca La Soldedad lot, the single originSingle Origin refers to coffee from one location, in contrast to blended coffee. This term is particularly useful in discussing espresso, since most commercial espressos are made from blends. This is what the term "SO espressoA small coffee beverage, about 20 ml, prepared on an espresso machine where pressurized hot water extracted through compressed coffee.: In its most stripped-down, basic form, this is a working definition for espresso: A small is fantastic! Roasted just to the verge of 2nd crackAn audible popping sound heard during roasting. In coffee, one refers to "first crack" and "second crack," which come from two different classes of chemical reactions.: An audible popping sound heard during roasting. In coffee,, perhaps a few snaps into it, the espresso is bright, creamyCreamy is a mouthfeel description indicating thickness and soft, rounded texture. See also buttery., dense, sweet, chocolaty, silkyA mouthfeel description indicating a delicate, light, elegant softness and smoothness. Usually refers to a lighter body than terms such as velvety, or creamy..
super raps,
super rappin'.