(12/07/12)
We launched our first offering from KenyaKenya is the East African powerhouse of the coffee world. Both in the cup, and the way they run their trade, everything is topnotch.: Kenya is the East African powerhouse of the coffee world. Both that will be available in both 50lb and 100lb Shrub bags. This coffee is the result of careful separation of ripeness levels which is such an important part of eliminating astringency. There were some really nice SO shots pulled with this coffee roasted at Roasted Coffee Pictorial Guide. ">FC+, with loads of brown sugar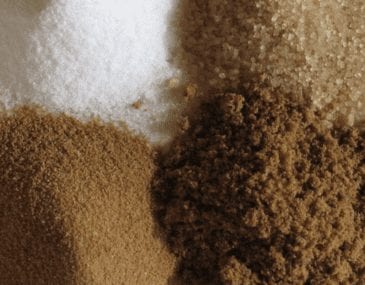 Brown sugar is a type of sweetness found in coffee ...a sweetness characterized by a hint of molasses, yet quite refined as well. Since Brown sugar of the common type is highly refined (made by sweetnessSweetness is an important positive quality in fine coffees, and is one of five basic tastes: Sour, Sweet, Salty, Bitter, Savory (Umami). In coffee, sweetness is a highly desirable quality, and the green bean has and spice notes, but the City+City+ roast is an ideal roast level that occurs roughly between 425 and 435 degrees Fahrenheit in many coffee roasters with a responsive bean probe where First Crack starts in the 395 to 405 degree roasts delivered layers and layers of complexThe co-presence of many aroma and flavor attributes, with multiple layers. A general impression of a coffee, similar to judgments such as "balanced" or "structured" fruitiness.
Kenya Nyeri AB Kagumo-ini
http://coffeeshrub.com/shrub/coffee/kenya-nyeri-ab-kagumo-ini-0
We also launched 3 new micro-lotA term that designates not only a small volume of coffee, but a lot produced separately, discreetly picked or processed to have special character. Read the full definition!: Micro-Lot is a term ripe and ready offerings from ColombiaColombian coffee is highly marketed and widely available in the US. They have been largely successful at equating the name Colombian Coffee with "Good" Coffee. This is half-true. Colombian can be very balanced, with good. We can't say enough about how much we've enjoyed these very complete coffees. Perfectly balanced, shimmering and vivid and sweet all day long. Have yet to serve on of these coffees to someone and not have their eyes grow twice their size.
Colombia Pedregal Misael Hurtado Microlot – http://coffeeshrub.com/shrub/coffee/colombia-pedregal-misael-hurtado-mic…
Colombia Agua Blanca Libardo Ossa Microlot – http://coffeeshrub.com/shrub/coffee/colombia-agua-blanca-libardo-ossa-mi…
Colombia San Antonio Lorenzo Mosquera Microlot – http://coffeeshrub.com/shrub/coffee/colombia-san-antonio-lorenzo-mosquer…