April 24. 2013
This year's SCAA (Specialty Coffee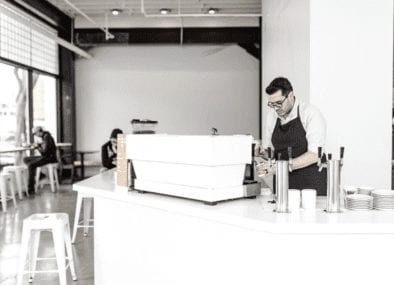 Specialty coffee was a term devised to mean higher levels of green coffee quality than average "industrial coffee" or "commercial coffee". At this point, the term is of limited use, since every multi-national coffee broker Association of America) event/trade show took place two weekends ago in Boston so it was very chilling to hear of the marathon bombings just a day after being there. The tradeshow floor can be overwhelming if you aren't prepared for the thousands of square feet of specialty coffee madness. Luckily, I'm really obsessed with gadgets, devices, products, etc. Here's a few photos I shot of noteable new products spotted while sortingCoffee is sorted by size, density, and color in its preparation for export.: Sorting refers to several steps performed in the preparation of coffee for export. Coffee is sorted by size on a grader or through the endless booths selling syrups, cup sleeves, pods, and smoothie mixes.
One of our favorite drum roasterA roaster with a rotating drum that provides agitation to the beans, while a heating element (typically either electric or gas) provides heat. The metal drum conducts heat to the beans, so drum roasters heat companies, HotTopA home drum roaster with a 9oz capacity, adjustable heat and airflow profiling, and an external cooling tray.: A home drum roaster with a 9oz capacity, adjustable heat and airflow profiling, and an external cooling, has been working on a touch screen controlled roaster with a 1 kg capacity. I think the folks that stay up late roasting multiple batches with their 1lb drum roasters will be excited. At the time of the show, there were no predictions as to when it will be available or how much it will cost. Hopefully it won't be too expensive.
This is a new immersion dripper from Yama. The funnel is all glass and it uses a metal filter. There's a manual spigot that releases your coffee into the carafe below. We plan on testing one soon.
I spotted this BonaVita being used to brew with a Chemex. This is not a new product or a new idea but it serves as a good reminder that we can step out of the box a bit with our electric brewers. You can also do this with a BehmorA popular electric drum roaster designed for home use, with variable batch sizes (from 1/4 pound to 1 pound) and a smoke-reduction system. It has been modified and upgraded in refining the base model over the years. Brazen.
Hario's been very innovative in the recent past with new ways to brew with their poplular V60 system. Check out their first electric auto-brewer and manual pour over stand. I can't wait to try these out.
The Blossom One machine was sent back to 2013 from the future. I wonder if Doc Brown from Back to the Future had anything to do with this…he always seemed like he had drank one too many cups of coffee. It's a modular system that operates like an Aeropress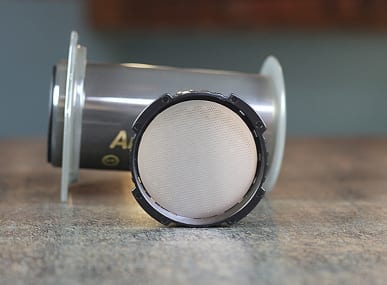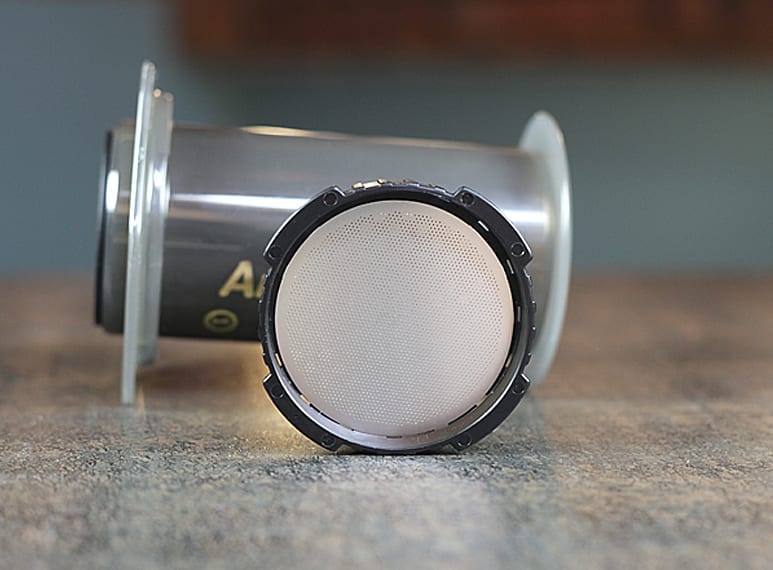 A portable coffee brewer that makes a unique dense brew, somewhat similar to an Americano.: The Aeropress looks like a giant syringe: coffee grounds are in the bottom, and when you depress the syringe it or pull handle espressoA small coffee beverage, about 20 ml, prepared on an espresso machine where pressurized hot water extracted through compressed coffee.: In its most stripped-down, basic form, this is a working definition for espresso: A small machine…although it doesn't seem to make espresso. It's aimed at the commercial market but their website shows an option for interested home users. It measures the water temp throughout the brew process, has a camera to read QR codes loaded with brew recipes and wifi…yes, that's right…this means you can monitor it's performance remotely. The proposed price tag is $11,111. Whoa.
-Byron