(05/21/10)
We've got that New Jack Swing today, the EcuadorEcuador has everything it takes to grow great coffee. Positioned between Colombia and Peru, the interior mountain ranges have plenty of altitude, weather patterns, and ideal soil for... ...more El Guabo -Teofilo Jimenez Microlot was gone in a flash, so we've flipped the script and have yet another new addition from Ecuador:
Ecuador Quilanga Microlot Especial
http://www.coffeeshrub.com/shrub/coffee/ecuador-quilanga-microlot-especial
The cup is marked by the same caramelized sugar sweetnessSweetness is an important positive quality in fine coffees, and is one of five basic tastes: Sour, Sweet, Salty, Bitter, Savory (Umami). In coffee, sweetness is a highly... ...more evident in the aromatics, accented with vanilla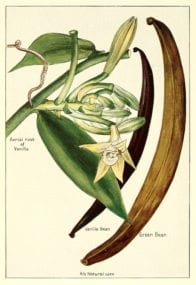 Vanilla notes in coffee are often related to caramelization notes, as butter and vanilla can be found in flavors and aromatics of roast reactions from reducing of sugars. ...more. The lighter roast has mild stone fruits. Full City roastA coffee that has been roasted to the brink of second crack.: A coffee that has been roasted to the brink of second crack. The internal bean temperature... ...more has an interesting savory quality, a touch of cedar, with a good sweet/bittersweet balanceSuggests a harmony and proportion of qualities, and implies mildness since no one quality dominates.: Balance is both an obvious and slippery taste term. It implies a harmony... ...more.
Ooh, watch out, you're gonna lose control.