(08/05/11)
This week saw the addition of KenyaKenya is the East African powerhouse of the coffee world. Both in the cup, and the way they run their trade, everything is topnotch.: Kenya is the East... ...more Kirimara PB as well as the return of YemenYemen has a coffee culture like no other place, and perhaps some of what we enjoy in this cup is due to their old style of trade...: Technically,... ...more Harasi, two very distinctive coffees with complexThe co-presence of many aroma and flavor attributes, with multiple layers. A general impression of a coffee, similar to judgments such as "balanced" or "structured" ...more flavors that both require careful attention in the roaster as well as some patience and rest in order for them to show their full potential. I think that these coffees offer a very important experience for a roaster; the practice of the afore mentioned patience and making sure to look at coffees more than once and to taste them at different stages of rest, as well as working on finely tuned end of roast decisions.
As we know, the differences from roast to roast generally aren't broad gestures, but rather finite decisions and small adjustments. These two coffees definitely are ones that force you to use your senses in your roasting approach rather that to simply trust a thermocouple and timer. The aromas that these coffees put out just a bit (30 secs or so) after the end of first crackFirst crack in one of two distinct heat-induced pyrolytic reactions in coffee. It is distinguished by a cracking or popping sound in the coffee, and occurs between 390... ...more are so important to pay close attention to. It's there that you'll smell the raisin and banana that you want to smell again in the dry ground aroma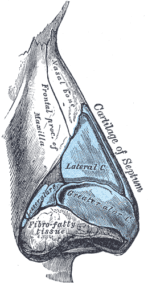 Aroma refers to sensations perceived by the olfactory bulb and conveyed to the brain; whether through the nose or "retro-nasally": The aromatics of a coffee greatly influence its... ...more, and when you notice these aromas emerging from the soft and sweet sandalwood you need to act fast and drop the roast so as not to move past this stage and these flavors.
The same is true with the Kirimara, whose pineapple and cider notes need to be balanced with the clove and sweet oak undertones. A few days of rest after the roasts and these coffees are balanced, sweet, and nuanced. It really pays off to work your coffees, and all that work starts with paying close attention when it counts.
On another note; this past Wednesday, August 3rd, Little Bird Bakery here in Fort Collins hosted a little Brew Party get together where we finally brewed up the coffee portion of the coffee/beer firkin (which is a roughly 9 gallon barrel) that Coffee SHrub has been working on with Odell Brewing Company. We thought that the brewing of the coffee would be a good excuse for an informal Rocky Mt. Craft Coffee Alliance get together and we invited folks from a number of local roasters and shops to come with their press pots. We had folks from host Little Bird, Bean Cycle, Everyday Joe's, Harbinger Coffee, Aviano Coffee, and Corvus Coffee Roasters, Odell Brewing, New Belgium Brewing, and even some home coffee enthusiasts. It is really so incredibly invigorating to witness this community coming together and working on some fun projects to help ourselves as well as the public at large understand what Craft does and can and should mean.
For the coffee, as I've mentioned here before, we're using Kenya Kangocho AA at a City+City+ roast is an ideal roast level that occurs roughly between 425 and 435 degrees Fahrenheit in many coffee roasters with a responsive bean probe where First Crack... ...more roast:
http://www.coffeeshrub.com/shrub/coffee/kenya-nyeri-aa-kangocho-coop
The beer is Odell's Myrcenary Double IPA, which Beer Advocate gives an A to, but more importantly, I myself find to be a walloping and delicious IPA that has a remarkable balanceSuggests a harmony and proportion of qualities, and implies mildness since no one quality dominates.: Balance is both an obvious and slippery taste term. It implies a harmony... ...more:
http://odellbrewing.com/beers/4-pack-series/myrcenary
We came to this decision through multiple tastings, testings, and comparisons. What we most wanted to do was pleasantly surprise everyone with the combination that we cam up with. What drew us over and over back to this combination was the way the tropical fruit character in the hops married with the pineapple and apricot notes in the coffee. Not only did this show a potent tropical fruit character, but the malty notes of both components developed a very pleasing sweetnessSweetness is an important positive quality in fine coffees, and is one of five basic tastes: Sour, Sweet, Salty, Bitter, Savory (Umami). In coffee, sweetness is a highly... ...more and roundness in the finishSimilar to aftertaste, but it refers to the impression as the coffee leaves the palate. Aftertaste is the sensations gathered after the coffee has left the mouth. We... ...more, perfectly muting any of the sharper bitter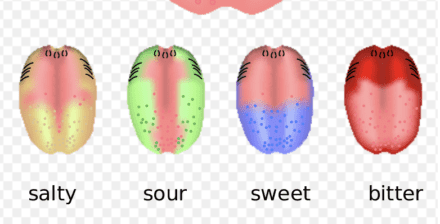 Bitterness is one of 5 basic tastes: Sour, Sweet, Salty, Bitter and Umami (savory flavors). There are many types of bitterness, hence not one avenue to tracking down... ...more elements.
The way that we had prepared the coffee for all of our tests was as a cupping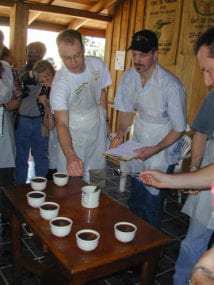 Cupping is a method of tasting coffee by steeping grounds in separate cups for discrete amounts of ground coffee, to reveal good flavors and defects to their fullest.... ...more, and so I was a little bit worried about how this might translate in whatever brew method that we were going to need to use to produce the roughly 3 gallons needed for the firkin. With Linsey Cornish at Odell, we did some press pot brews using cupping-like dosages and grind and compared them in the mixture to what we had been seeing with the cupping set up and we were confident that what we were after was still happening. I then got together with Ryan Dozier at Little Bird Bakery where we played around some more with press pot brew parameters. The conclusion that we reached was that while a more involved press pot brew technique that used a shorter dwell time but much more agitation definitely produced a more pleasant all around cup of coffee, the cupping-ish method better promoted the tropical fruit elements that we were looking for while not having too much of the chocolate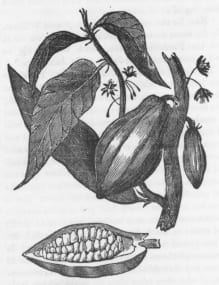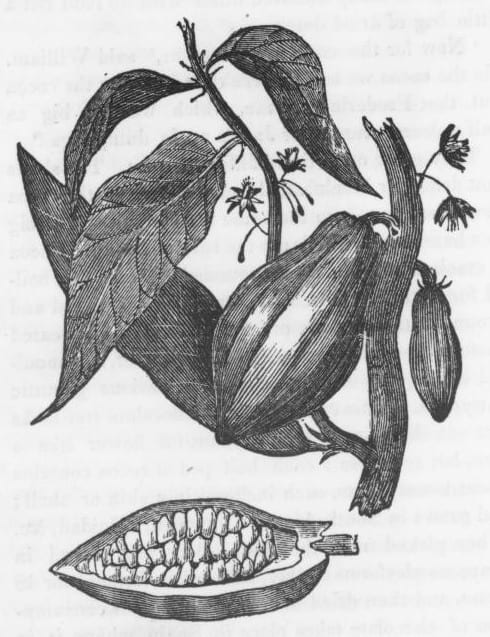 A general flavor or aroma term reminiscent of chocolate. But what type? Usually described with more specifics.: Chocolate is a broad, general flavor or aroma term reminiscent of... ...more and malty characters that we found amplified in the beer after a couple of days of settling which overpowered the balance that we had been working toward achieving. Jonathan Jarrow of Harbinger Coffee took a TDS reading that came to .66, which is much lower than what is normally acceptable, but you can't argue with the cup and the cup was straight pineapple and apricot juice. With the decided upon method in place we invited everyone to Amy Wyatt's amazing bakery in Old Town Fort Collins.
The firkin will be served on this coming Wednesday, August 10th. Any curious person in the area is welcomed and urged to join us in the Odell tap room at 800 East Lincoln Avenue Fort Collins, CO 80524. I'm looking forward to seeing a bunch of both coffee and beer friends, and I'm very curious to see what people think of all of this. The beer is restingEither the resting of parchment coffee after drying, or for the home roaster, post-roast resting.: Resting might refer to "reposo", the time after drying the parchment coffee, when... ...more and all of those flavors are mingling, now all there is to do is patiently wait till Wednesday…
Instructions
Instructions
presseses
presseses
growlers
growlers