With the current discussion on under-developed roast taste, I had a realization: I have never cupped green coffee before. Seriously, green.
Given that as a roast develops, original compounds in the coffees are converted into intermediate ones that might not even exist in the final roasted coffee, that acids are diminished from the % content in the green, and the bittering trigonelline is reduced in roasting, I realized how interesting it would be to cup a coffee all the way through the roast.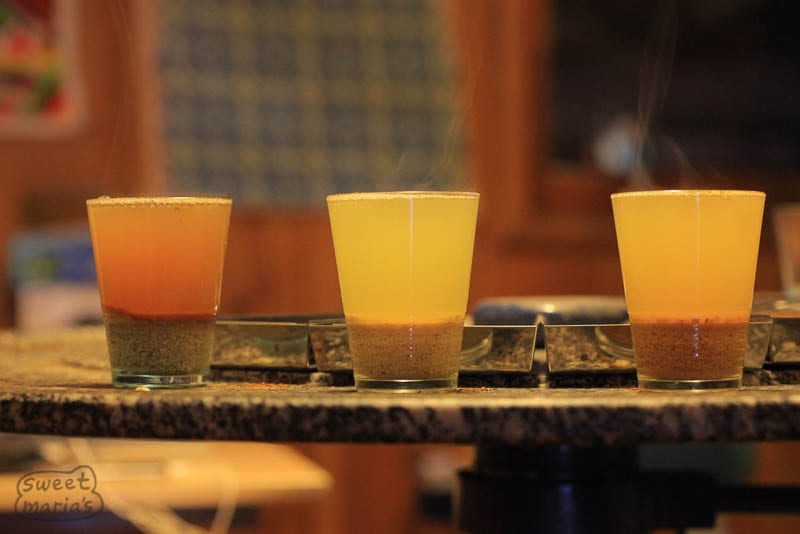 The under-roasted cups were very astringent and it takes time to process the tightening flavor and effect on the palate. The most challenging one was actually the pre-first crack roast (roughly 370 f – temperatures are approximate because I failed to record them at the time of roast).
The coffee is Panama Boquete, Finca Camiseta. I will repeat this experiment with a group of cuppers later this month. -Tom
Here's the images from my Roast Development Cupping Test: