July 18, 2018
As you know, we offer a lot of coffee and it all ranges in price. Our prices are determined by a lot of factors , all starting from when the coffee plants are grown at the farm. A higher price doesn't meant that you will like it more so it's important that you read our descriptions when deciding what coffees to purchase. Trust your taste buds.
With that said, here are some great coffees all priced under six dollars. Check out the cupping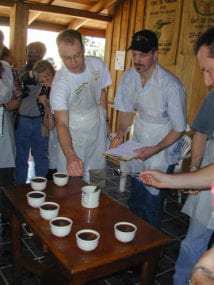 Cupping is a method of tasting coffee by steeping grounds in separate cups for discrete amounts of ground coffee, to reveal good flavors and defects to their fullest. It has formal elements and methodology in notes and you will notice a wide variety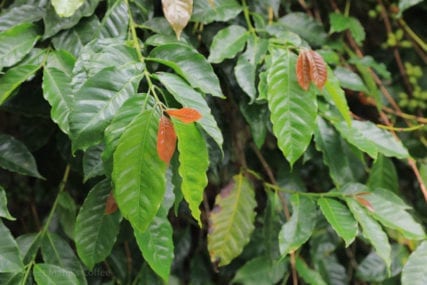 Hibrido de Timor abbreviated HdT is the interspecies hybrid of C. Arabica and C. Canephora (Robusta) that was found in Timor Leste in the 1940s. It has been the bases of plant breeding for disease of flavors. A low price doesn't mean a compromise in quality. We have high standards that we stand by as we continue to source well-priced coffees. This way the farmer gets paid a premium and your cup is still delicious.
Full City roasts produce underlying cocoa flavors, a bittersweetBittersweet is from the language of chocolate, and describes the co-presence of positive bittering compounds balanced by sweetness. It is directly related to caramelization, but has inputs from other roast reactions, as well as bittering backdrop for burned sugar and roasted nut notes to stand out against. A flavor of chocolate-peanut butter cookies as the cup cools, along with a woodyGenerally a taste defect from age; old green coffee, perhaps yellowing in color. This is due to the drying out of the coffee over time, and as the moisture leaves the seed it takes organic spice accent. Good for espressoA small coffee beverage, about 20 ml, prepared on an espresso machine where pressurized hot water extracted through compressed coffee.: In its most stripped-down, basic form, this is a working definition for espresso: A small.
Inky bodyAssociated with and sensed by mouthfeel, body is sense of weight and thickness of the brew, caused by the percentage of soluble solids in the cup, including all organic compounds that are extracted from brewing, cocoa powder, and faint licorice, rusticA general characterization of pleasantly "natural" flavors, less sophisticated and less refined, but appealing. : What is Rustic? This is a general term we came up with... Dried Apricots from Sun Maid at the supermarket, wood accents in the finishSimilar to aftertaste, but it refers to the impression as the coffee leaves the palate. Aftertaste is the sensations gathered after the coffee has left the mouth. We combine these to form the "final flavor of deeper roasts. A great bittersweet espresso option, especially if you like milk drinks.
Raw sugar and roasted nut tones that come together like sweetened almond milk, subtle black tea note, creamyCreamy is a mouthfeel description indicating thickness and soft, rounded texture. See also buttery. body, and orange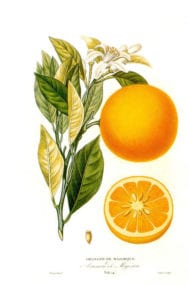 Orange aromatics and flavors are prized in coffee, whether they take the form of sweet orange flesh and pulp, or orange peel. Orange flavors or aromatics can range in degrees of ripeness, which also involves zest brightnessA euphemistic term we use often to describe acidity in coffee. A bright coffee has more high, acidic notes. : A euphemistic term to describe acidity in coffee. A bright coffee has more high, acidic. Rich chocolate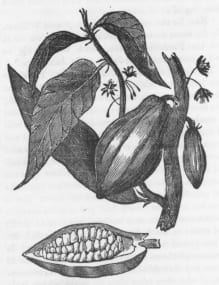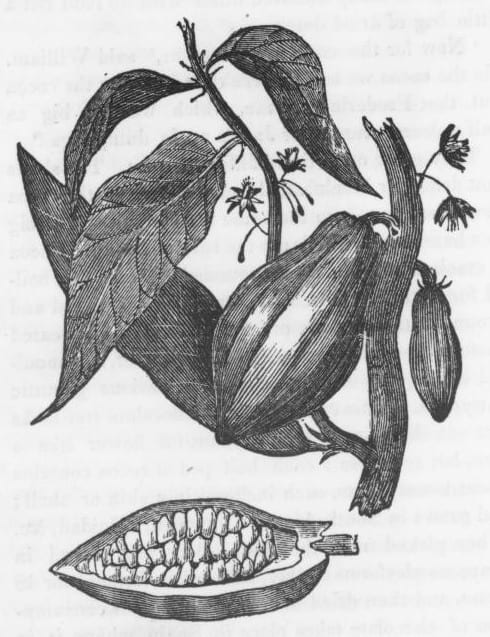 A general flavor or aroma term reminiscent of chocolate. But what type? Usually described with more specifics.: Chocolate is a broad, general flavor or aroma term reminiscent of chocolate. But what type? There are so tones when roasted dark. Good for espresso.
A mild cup with muted sweetnessSweetness is an important positive quality in fine coffees, and is one of five basic tastes: Sour, Sweet, Salty, Bitter, Savory (Umami). In coffee, sweetness is a highly desirable quality, and the green bean has of light brown sugar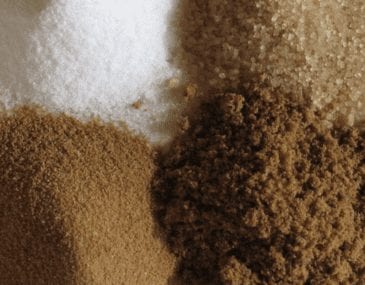 Brown sugar is a type of sweetness found in coffee ...a sweetness characterized by a hint of molasses, yet quite refined as well. Since Brown sugar of the common type is highly refined (made by, BrazilBrazil is a coffee giant . As Frank Sinatra sang, "they grow an awful lot of coffee in Brazil".: Brazil is a coffee giant . As Frank Sinatra sang, "they grow an awful lot of nut and peanut brittle notes, faint dried fruit, soft acidity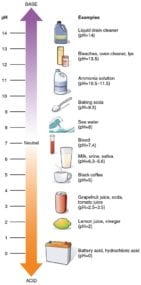 Acidity is a positive flavor attribute in coffee, also referred to as brightness or liveliness. It adds a brilliance to the cup, whereas low acid coffees can seem flat. Acidity can sound unattractive. People may, and milky body. Heavy bittersweetness with roast development.  Good for espresso.
The PB outturnAn outturn is a term used in East Africa to describe a dry mill "batch" from a particular estate or coop. The outturn is the total yield of green coffee before the coffee is graded. sees a melding of nut and cocoa notes, hazelnut chocolate, macadamia, and almond, and a subtle fruit accent gives way to nutty-sweet finish. Good for espresso.
A soft lemon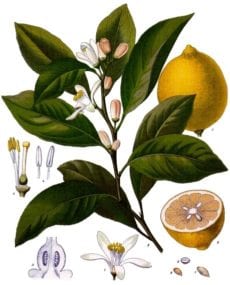 Lemon notes, as well as other related citrusy flavors or acidities, are prized in coffee. These usually express themselves as a bright accent in the cup, or aromatic citrus aspects, but not as blunt sourness. acidity emerges amidst unrefined sugar and raw nut flavors, is mouth cleansing, and lends to a perception of a clean finish. Milk chocolate raisin note in middle roasts.