June 8, 2016
Here's a list of coffees that score well and are all priced under six bucks. We aren't trying to aim low here but we do want to offer coffees that are diverse in both taste and cost. Here's six that we hope you will enjoy.
Oatmeal cookie, rindy citrus, aromatic wood, sweet tobacco, and syrupy
body
Associated with and sensed by mouthfeel, body is sense of weight and thickness of the brew, caused by the percentage of soluble solids in the cup, including all... ...more
. Middle roasts make a great daily drinking coffee. Good for
espresso
A small coffee beverage, about 20 ml, prepared on an espresso machine where pressurized hot water extracted through compressed coffee.: In its most stripped-down, basic form, this is... ...more
.
Middle roasts show persistent raw to pectin sugar
sweetness
Sweetness is an important positive quality in fine coffees, and is one of five basic tastes: Sour, Sweet, Salty, Bitter, Savory (Umami). In coffee, sweetness is a highly... ...more
, notes of cooked papaya and sweetened yam. Cocoa builds at deeper roasts. Great for espresso.
Fruit and nut flavors highlight the cup, honey-sweet
aroma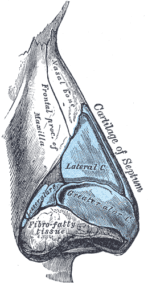 Aroma refers to sensations perceived by the olfactory bulb and conveyed to the brain; whether through the nose or "retro-nasally": The aromatics of a coffee greatly influence its... ...more
, and citrus zest accents.
Mouthfeel
How a coffee feels in the mouth or its apparent texture, a tactile sensation : A major component in the flavor profile of a coffee, it is a... ...more
is
velvety
A mouthfeel description indicating elegant softness, refined smoothness: A mouthfeel description indicating elegant softness, refined smoothness. See Silky as well. ...more
, helping define
caramel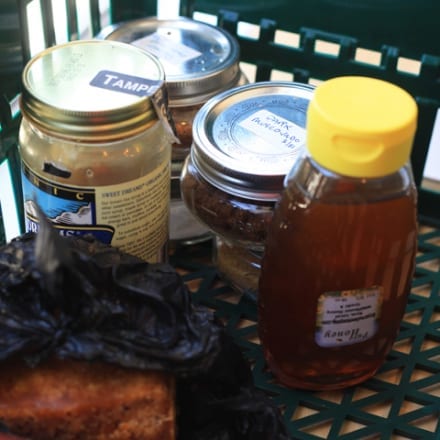 Caramel is a desirable form of sweetness found in the flavor and aroma of coffee, and is an extension of roast taste. Extremely light or dark coffees will... ...more
sugar and pear-to-berry notes. It's great for mild espresso.
Cups great at light and dark roasts, bold burned sugars and
fruited
In some coffee taster's lexicon, "fruity" means the coffee is tainted with fruit, and "fruited" means a coffee is graced by positive fruit notes. We don't exactly see... ...more
notes throughout. Molasses sweetness with berry, plum, tobacco accents, a
brightness
A euphemistic term we use often to describe acidity in coffee. A bright coffee has more high, acidic notes. : A euphemistic term to describe acidity in coffee.... ...more
like underripe strawberry. Good for espresso.
Great for fans of dark roasting, Full City and Full
City+
City+ roast is an ideal roast level that occurs roughly between 425 and 435 degrees Fahrenheit in many coffee roasters with a responsive bean probe where First Crack... ...more
showcasing layered cocoa roast tones, moderate level of raw sugars, and aromatic cedar aroma. Good for espresso blending too. Good for espresso.
Raw sugar and
vanilla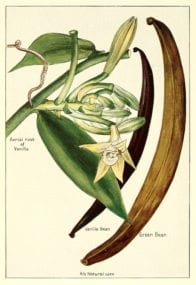 Vanilla notes in coffee are often related to caramelization notes, as butter and vanilla can be found in flavors and aromatics of roast reactions from reducing of sugars. ...more
, roasted almond, and a dusting of fine cocoa powder. Crowd-pleasing, balanced, bodied, low-acid cup that works well as dual-use. Good for espresso.