Ever have a flashback of that tasty coffee you roasted last month? You remember the name and have a general idea of what it tasted like so you go onto sweetmarias.com only to discover that it's sold out…bummer. Well, we recently added a new feature to our website that will let you look up that coffee's cupping notes and spider chart. We added a link to our main Green Coffee menu for quick access.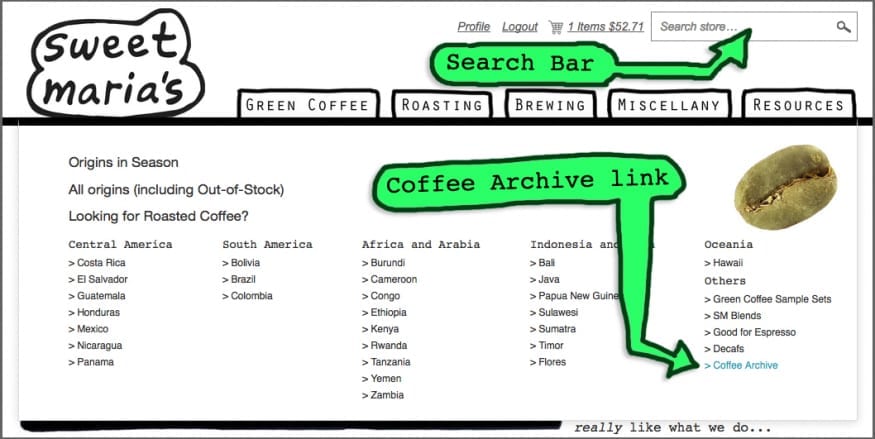 Hopefully this will give you the info you need to help you choose coffee similar coffees for your next coffee order. CLICK HERE to check it out. The coffees will be listed in alphabetical order. If you know the name of the coffee you are looking for, just type the name into the search bar and our site will pull it up for you as an archived review. If you don't see the coffee you are looking for, you can always email us at [email protected] and we will help you out.
If you have been buying coffee from us for a while, you may remember the Ye Dusty Olde Sweet Maria's Coffee Review Archive. It was clunky and odd looking but it served it's purpose as a list of coffees from the past.  Somewhere down the road, we weren't able to upload coffee data which is why we added this feature.