12/20/2018
Here's the emailer that we sent on 12/12. If you want to subscribe, sign up on the bottom of our homepage.

KenyaKenya is the East African powerhouse of the coffee world. Both in the cup, and the way they run their trade, everything is topnotch.: Kenya is the East African powerhouse of the coffee world. Both Kirinyaga Kianguti AA – The balanced bittersweetBittersweet is from the language of chocolate, and describes the co-presence of positive bittering compounds balanced by sweetness. It is directly related to caramelization, but has inputs from other roast reactions, as well as bittering core of Kianguti AA is accented by overt top notes of orange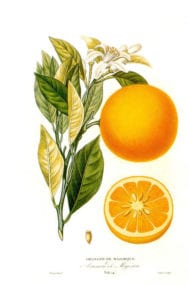 Orange aromatics and flavors are prized in coffee, whether they take the form of sweet orange flesh and pulp, or orange peel. Orange flavors or aromatics can range in degrees of ripeness, which also involves juice, clove, and cardamom spice, grape, and cranberry, along with tangyAn adjective modifying a flavor descriptor, describing a sharp effect; tangy citrus, tangy bittersweet flavor, tangy green apple. orange perceived acidity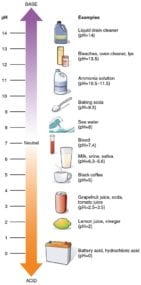 Acidity is a positive flavor attribute in coffee, also referred to as brightness or liveliness. It adds a brilliance to the cup, whereas low acid coffees can seem flat. Acidity can sound unattractive. People may.
Kenya Kiambu Fram Farm AA – Citric brightnessA euphemistic term we use often to describe acidity in coffee. A bright coffee has more high, acidic notes. : A euphemistic term to describe acidity in coffee. A bright coffee has more high, acidic and mild berry tones, and a level of sweetnessSweetness is an important positive quality in fine coffees, and is one of five basic tastes: Sour, Sweet, Salty, Bitter, Savory (Umami). In coffee, sweetness is a highly desirable quality, and the green bean has that holds up to darker roasting. Puckering lemon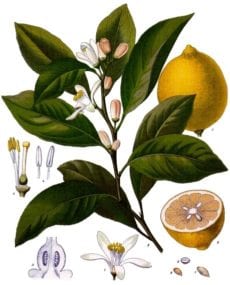 Lemon notes, as well as other related citrusy flavors or acidities, are prized in coffee. These usually express themselves as a bright accent in the cup, or aromatic citrus aspects, but not as blunt sourness. and orange citrus flavors, dried green apple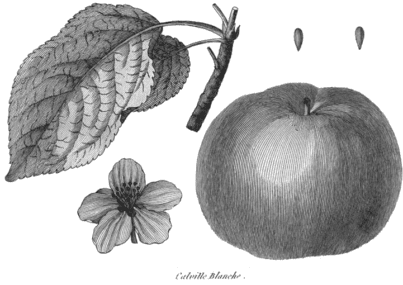 An acid that adds to favorable perceptions of cup quality; malic acid often adds apple-like acidity, and perhaps other taste aspects recalling apples. Malic acid is yet another of the many acids that adds to, brown sugar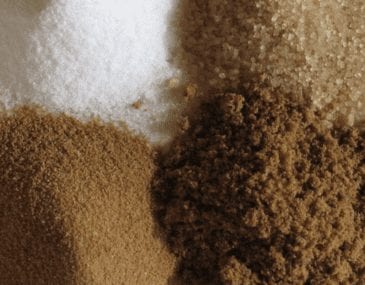 Brown sugar is a type of sweetness found in coffee ...a sweetness characterized by a hint of molasses, yet quite refined as well. Since Brown sugar of the common type is highly refined (made by cookies, and aromatic wood finishing note.
GuatemalaGuatemalan coffee is considered a top quality coffee producer in Central America. Due to our proximity to Guatemala, some of the nicest coffees from this origin come to the United States. : Guatemalan growing regions Huehuetenango Xinabajul SWPSWP means Swiss Water Process is a patented water filtration decaf method, not a chemical solvent method. The plant is in Vancouver, Canada. Decaf – A well-rounded, balanced brew. Flavors of unrefined sugars and dry roasted nut, as well as bittering cocoa powder, and a light herbalA flavor descriptor in coffee reminiscent of herbs, usually meaning aromatic, savory, leafy dried herbs. Usually, more specific descriptions are given, whether is is a floral herb, or sage-like, etc. In reality, there are very accent of tarragon. Satisfying in the middle roast range. Good for espressoA small coffee beverage, about 20 ml, prepared on an espresso machine where pressurized hot water extracted through compressed coffee.: In its most stripped-down, basic form, this is a working definition for espresso: A small

Sign up for our upcoming Gene Cafe Class. The Gene Cafe roasts up to half a pound of coffee. It has a chaffChaff is paper-like skin that comes off the coffee in the roasting process. Chaff from roasting is part of the innermost skin (the silverskin) of the coffee fruit that still cling to the beans after collector and is ready for dryer vent connection for a nearly smoke-free roasting experience. It's technically a drum roasterA roaster with a rotating drum that provides agitation to the beans, while a heating element (typically either electric or gas) provides heat. The metal drum conducts heat to the beans, so drum roasters heat but unlike most machines in this category, it uses an off-axis glass roasting cylinder that allows for a good view of the roast process.

In order to spend some time with our family and friends during Christmas and New Years, Sweet Maria's office and warehouse will be closed Dec. 24 – 26 and Dec. 31 – Jan. 1. Due to a high volume in orders and our short weeks leading into 2019, we expect longer than normal turnaround times but we will hit the ground running when we get back and will ship everyone's orders ASAP.