April 18, 2018
When the folks at The Coffee Podcast were putting together a series of podcasts focused on coffee roasting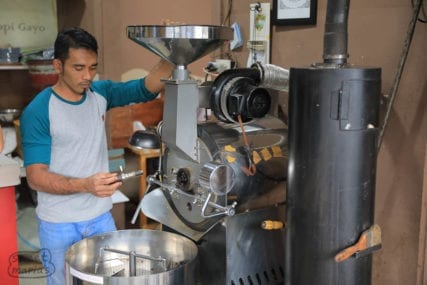 The application of heat to green coffee seeds (beans) to create palatable material for brewing a great cup!: Coffee roasting is a chemical process induced by heat, by which aromatics, acids, and other flavor components, they hit us up for a quick interview about how coffee can be roasted at home. Listen in and share with a friend that needs a little motivation getting started with roasting on their own.
The first half is an interview with home roaster, Andy Snider. We suggest starting from the beginning and listen for the transition at 15:25 where the next guest is Byron from Sweet Maria's.
You can also listen on iTunes, Google Play Music, Stitcher and Pocketcast.