Nov. 7, 2019
Halloween's out of the way, Thanksgiving is around the corner and we all know what comes a month after that. The point is the holidays are here. For most of us, this means the start of holiday procrastination and the denial that you will be buying last minute gifts. For those of you that don't procrastinate and those of you that do but are trying to change your ways, we present to you…green coffee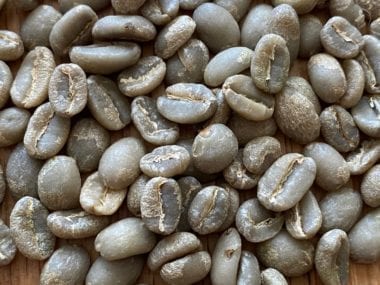 Green coffee refers to the processed seed of the coffee tree fruit. Coffee is a flowering shrub that produces fruit. The seeds of the fruit are processed, roasted, ground and prepared as an infusion.: Coffee.
Green coffee's shelf life is impressive, so if you stock up now, you can store and roast your coffee throughout the holidays and beyond. This means if you are giving home-roasted coffee as stocking stuffers, everyone on your list gets your freshest roasts.
Deciding on what coffee to buy can be challenging especially if you are distracted by too many good choices.  For your convenience, we have curated a few  Green Coffee Sample Sets to suit your needs. EspressoA small coffee beverage, about 20 ml, prepared on an espresso machine where pressurized hot water extracted through compressed coffee.: In its most stripped-down, basic form, this is a working definition for espresso: A small, decaf, chocolatey coffees, fruityIn some coffee taster's lexicon, "fruity" means the coffee is tainted with fruit, and "fruited" means a coffee is graced by positive fruit notes. We don't exactly see the difference in terms of these two coffees or just a great mix of coffees from different origins.
Green Coffee Sample Set – Choose between our 4 or 8 pound options – We include coffees from Indonesia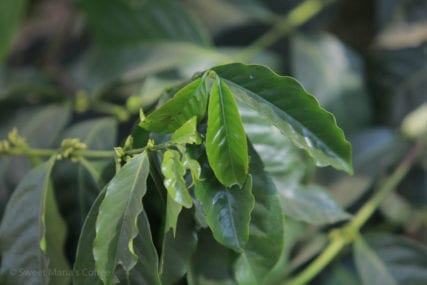 USDA is (obviously) the United States Department of Agriculture. USDA also had coffee plant breeding programs in the past and one variety they distributed to Indonesia and was widely planted is called USDA  (sounds like , South America, Africa and Central America in these Sample Sets. If you choose the 8 pound option, you just get more of each.
Green Coffee Sample Set – Decaf – If you drink decaf, you know that a lot of coffee companies treat decaf as an afterthought. We think the fact that it doesn't have caffeineAn alkaloidal compound that has a physiological effect on humans, and a bittering taste. It is found throughout the coffee plant but is more concentrated in the seed / coffee bean. Arabica ranges from 1.0 doesn't mean that it shouldn't taste great. We think all our decafs are delicious. Please pay extra attention when roasting them because green decaf is darker than non-decaf coffee and first crackFirst crack in one of two distinct heat-induced pyrolytic reactions in coffee. It is distinguished by a cracking or popping sound in the coffee, and occurs between 390 and 410 degrees Fahrenheit in most coffee can be a bit softer.
Espresso Sample Set – This set consists of coffees from our long list that are all are great for espresso. The 4 pound espresso set will be all or mostly Sweet Maria's blends and the 8 pound set will have single origins included.
Box of Chocolate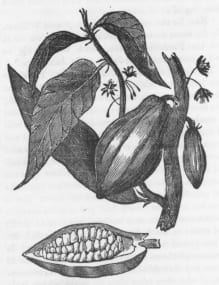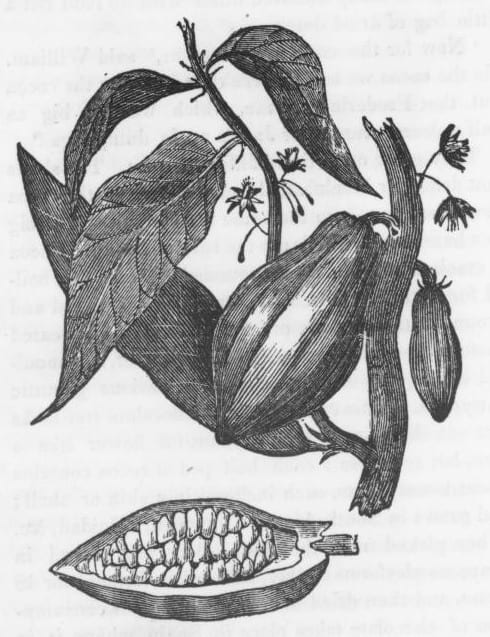 A general flavor or aroma term reminiscent of chocolate. But what type? Usually described with more specifics.: Chocolate is a broad, general flavor or aroma term reminiscent of chocolate. But what type? There are so Sample Set – If you're a fan of those deep, dark, creamyCreamy is a mouthfeel description indicating thickness and soft, rounded texture. See also buttery., chocolate roast tones, we have put together a convenient set of coffees to keep the Willy Wonka tastes flowing. We plan on circulating other coffees with chocolate notes into this set so check back once in a while to see what chocolatey coffees we have to offer!
Fruit Basket Sample Set – Our Fruit Basket is for fans of fruity notes so if you are into sweet berry, stone fruit, citrus or tropical tastes, expect a little Carmen Miranda in your cup with this 4-pack. Like the Box of Chocolate, we will circulate other coffees with fruit notes into this set as others sell out.