October 11, 2019
Along with the slew of incoming fresh Ethiopian coffee comes the return of our always popular Ethiopiques blend. What started as a "Workshop Blend" – limited one-time runs created around seasonal ingredients – became such an in-demand coffee that we decided to offer annually.
Ethiopiques is a blend of washed Ethiopian coffees that we select based on how they perform as espressoA small coffee beverage, about 20 ml, prepared on an espresso machine where pressurized hot water extracted through compressed coffee.: In its most stripped-down, basic form, this is a working definition for espresso: A small. We look for ingredients that will lend fruitedIn some coffee taster's lexicon, "fruity" means the coffee is tainted with fruit, and "fruited" means a coffee is graced by positive fruit notes. We don't exactly see the difference in terms of these two sweetnessSweetness is an important positive quality in fine coffees, and is one of five basic tastes: Sour, Sweet, Salty, Bitter, Savory (Umami). In coffee, sweetness is a highly desirable quality, and the green bean has, big bodyAssociated with and sensed by mouthfeel, body is sense of weight and thickness of the brew, caused by the percentage of soluble solids in the cup, including all organic compounds that are extracted from brewing, bittersweetBittersweet is from the language of chocolate, and describes the co-presence of positive bittering compounds balanced by sweetness. It is directly related to caramelization, but has inputs from other roast reactions, as well as bittering chocolate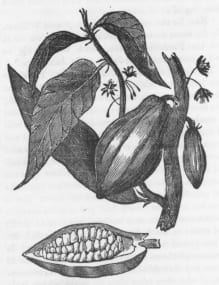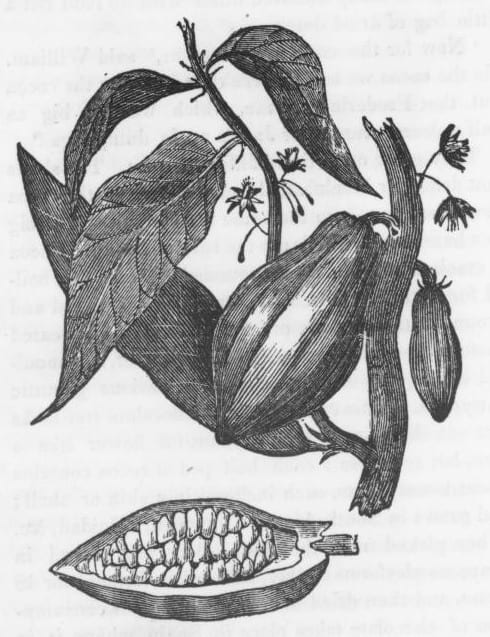 A general flavor or aroma term reminiscent of chocolate. But what type? Usually described with more specifics.: Chocolate is a broad, general flavor or aroma term reminiscent of chocolate. But what type? There are so and a more moderate acidity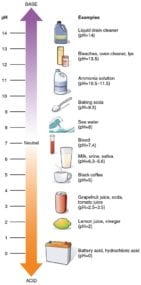 Acidity is a positive flavor attribute in coffee, also referred to as brightness or liveliness. It adds a brilliance to the cup, whereas low acid coffees can seem flat. Acidity can sound unattractive. People may rather than other, puckering bright options. Being fresh crop, it can be used as a lighter roasted brew option too (or dark for that matter!).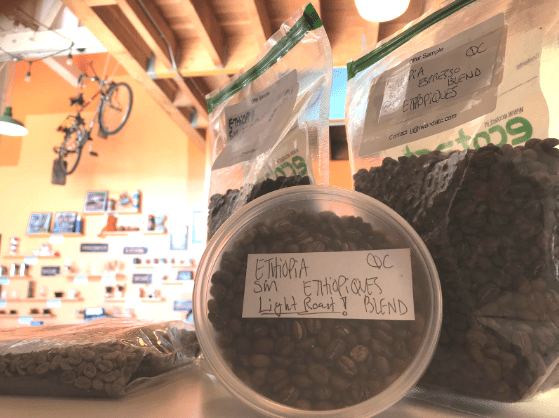 Coffees from Western regions like Agaro, Jimma tend to hit all of these marks and we're pleased to start this year's Ethiopiques with an all Western Ethiopian lineup. These first three ingredients are from cooperatives too so we can verify that the lion's share of the premiums we paid for the coffees are distributed to the coop members – an added bonus.
An Ode to Dual Use Coffees: Ethiopiques Blend
There are few things better than a coffee that tastes great as both espresso and brewed coffeeBrewed Coffee refers to all coffee preparations produced by adding non-pressurized water to coffee grounds. Contrasted with espresso coffee, which is produced under pressure, brewed coffee is primarily an extraction, and contains a lower amount. For a home roaster, a dual use coffee saves you the trouble of roasting separate coffees for each brew application – a huge timesaver, depending on the batch size of your roaster. In a cafe setting, this versatility begets flexibility: you can move a dual use coffee between drip, espresso, and cold coffee depending on day-to-day cafe needs.  
We think that Ethiopiques is a great example of a dual use coffee, so we decided to put it to the test. We roasted three batches to different roast levels: City for brewed coffee, Full City for espresso and, most importantly, City+City+ roast is an ideal roast level that occurs roughly between 425 and 435 degrees Fahrenheit in many coffee roasters with a responsive bean probe where First Crack starts in the 395 to 405 degree for dual application. As expected, the City and Full City roasts were delicious (check out our cupping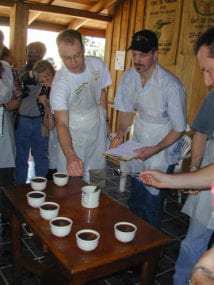 Cupping is a method of tasting coffee by steeping grounds in separate cups for discrete amounts of ground coffee, to reveal good flavors and defects to their fullest. It has formal elements and methodology in notes for more detail). But would a single roast level work for both brew methods? Here's what we found: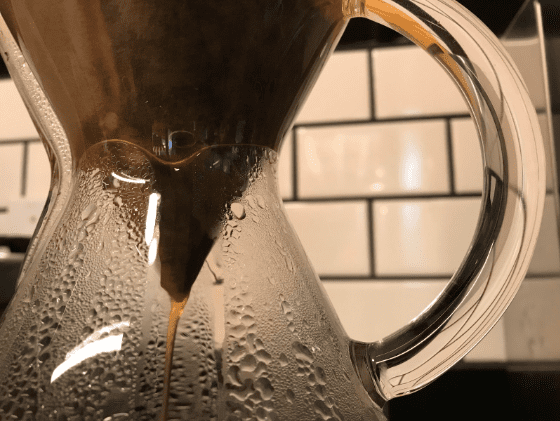 City+ Roast Brewed Coffee: Fruited across the spectrum; stone fruit, berry compote and mild citrus that borders on tropical. Sweetness is clean, like simple syrup, and mouthfeelHow a coffee feels in the mouth or its apparent texture, a tactile sensation : A major component in the flavor profile of a coffee, it is a tactile sensation in the mouth used in is juicy. Well-defined florals and an undertone of dark chocolate contribute to complexity in the cup. 
City+ Roast Espresso: Espresso extractionRefers to the process of infusing coffee with hot water. Hot water releases or "extracts" the flavor from the roasted, ground coffee. The term is used mostly with espresso, adding pressure to the mix as can bring out bracing acidity in lighter roasts, so we were a little worried. Turns out, our fears were unfounded! Even at City+, Ethiopiques maintains the delicate and complexThe co-presence of many aroma and flavor attributes, with multiple layers. A general impression of a coffee, similar to judgments such as "balanced" or "structured" character of a single originSingle Origin refers to coffee from one location, in contrast to blended coffee. This term is particularly useful in discussing espresso, since most commercial espressos are made from blends. This is what the term "SO Ethiopian espresso with the added consistency and balanceSuggests a harmony and proportion of qualities, and implies mildness since no one quality dominates.: Balance is both an obvious and slippery taste term. It implies a harmony and proportion of qualities, and perhaps a we expect from a blend. Less chocolate-forward compared to FC shots but incredibly sweet, with more pronounced florals and jammy fruit flavors.