A while back I heard about a roaster in Chicago (where Maria is from, and where we met!) that was doing a good job using some very nice old Gothot roasters. Since then I have met a few of them, cupped with them in Honduras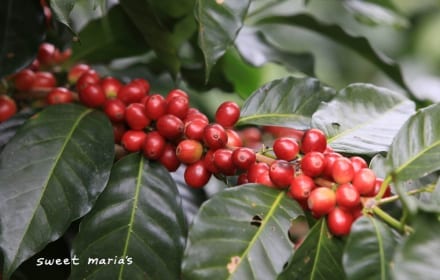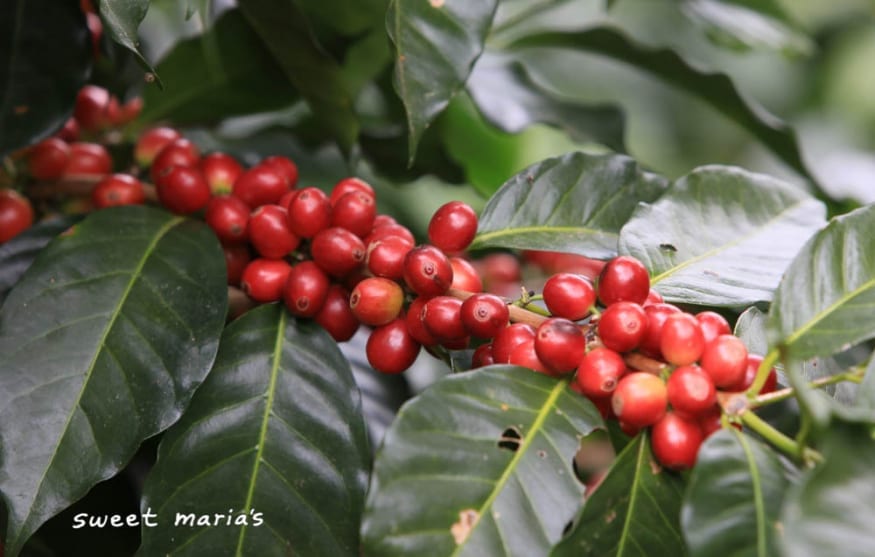 Honduran coffee was absent from the top ranks of the Specialty market, but that has changed. It has all the environmental factors on its side: soil, altitude, climate.... ...more and Nicaragua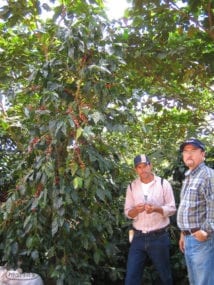 Nicaraguan coffees from the Segovia, Jinotega, Ocotal and Matagalpa regions are nice balanced cups. They often possess interesting cup character along with body and balance, outperforming many other... ...more, visited their plant, and developed an appreciation for the way they do things. They are primarily a wholesale roasters, supplying good restaurants and food stores with coffee. They have 2 coffeehouses of their own, and I hear they are real neat-o too.
Intelligentsia is the place where you find everything Gothot. The German roaster manufacturer was subsumed to Probat years ago, but the quality of their machines is legendary. Caffe Moto in San Diego uses one too, and in fact, I roasted on a very small 10 kilo one in New Orleans years ago.
To the blue one is their mid-sized machine, a 60 kilo I believe.
Chris is one of the main roaster-masters at Intelligentsia … here he dumps a batch from the big machine (90 kilo) using "the force". had the pleasure of cupping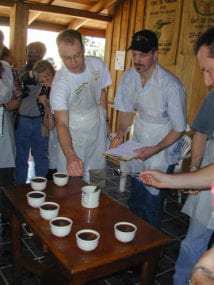 Cupping is a method of tasting coffee by steeping grounds in separate cups for discrete amounts of ground coffee, to reveal good flavors and defects to their fullest.... ...more with Chris at the first-ever Honduras cupping competition in May 2003.
The machine inspires Chris' awe. They are impressive, and the meticulous way that Intelligentsia has them installed is equally as impressive. They had Marty Curtis do all the work, and he did an amazing job…
Perhaps my favorite is the traditional Gothot shop roaster they have, with the drum mounted in line with the cooling tray like Probats and Diedrichs. But unlike most shop roasters, the ducting and gas lines are all external, making this small machine look mighty.
But this is the machine that most impressed me… Geoff's Gothot sample roaster. I have never seen one, and if you have used a Probat or a Pinhalense
A Brazilian coffee equipment manufacturer, that produces a wide range of equipment for wet-mills and dry-mills, coffee hullers, density sorters, graders, screening machines, roasters, dryers etc. They also... ...more, you will immediately see all the advantages of this machine. It features air damper for each drum, and solid drums like the large machines, meaning that you can reproduce the same roast times as the production roasters, Each barrel is fitted with an individual thermocouple , and the whole thing is tabletop. Just great!