No other sense is as important in determining roast level as the flavor.  The problem is that you can't brew your coffee until it's done roasting. Some folks can actually tell quite a bit about roast level by crunching a roasted bean between their teeth and eating it, but the most important information about your roast results must be tasted by brewing your coffee. Rest your coffee for 24-48 hours after roasting before making any judgment about your roast level. If you are really curious and can't wait, you should be able to roughly assess the roast level by brewing and tasting your roasts once the beans cooled.  Again, the coffee will not be as enjoyable directly after roasting, so please be patient.
City and City+City+ roast is an ideal roast level that occurs roughly between 425 and 435 degrees Fahrenheit in many coffee roasters with a responsive bean probe where First Crack starts in the 395 to 405 degree roasts generally have brighter and more acidic characteristics.  They should be sweet and if you detect grassyGreenish flavor in the cup, usually indicating early crop, unrested coffee.: Greenish flavor in the cup, usually indicating early crop, unrested coffee. This is a fresh cut grass flavor, chlorophyll-like, not a dried grass or or astringentAstringency is a harsh flavor sensation, acrid flavor, that provokes a physical reaction on the toungue, the tactile feeling of papery dryness. It can have saltiness, sourness and bitterness as components. It is certainly the notes, you've roasted too light.  The bodyAssociated with and sensed by mouthfeel, body is sense of weight and thickness of the brew, caused by the percentage of soluble solids in the cup, including all organic compounds that are extracted from brewing or mouthfeelHow a coffee feels in the mouth or its apparent texture, a tactile sensation : A major component in the flavor profile of a coffee, it is a tactile sensation in the mouth used in should be light, and if the coffee has any fruit-like characteristics they will be most evident at these roast levels.  Often times, roasts that are this light benefit from longer restingEither the resting of parchment coffee after drying, or for the home roaster, post-roast resting.: Resting might refer to "reposo", the time after drying the parchment coffee, when it is held for 30-60 days to times after roasting.  Try your light roasts after 1 day and 3 days and compare the differences. Jot down a few of your impressions when you first taste a roast, then brew it again after another day or two and see how the flavors may have changed or "opened" up.  Similar to letting wine breath, coffee needs to rest to taste great.
Full City and Full City+ roasts have more balanced and chocolatey characteristics. They should still be sweet but will have a nice bittersweetBittersweet is from the language of chocolate, and describes the co-presence of positive bittering compounds balanced by sweetness. It is directly related to caramelization, but has inputs from other roast reactions, as well as bittering compliment. If they just taste bitter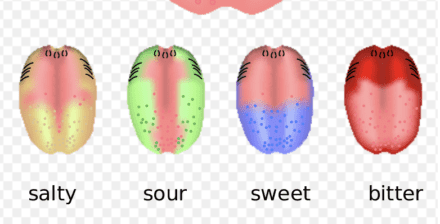 Bitterness is one of 5 basic tastes: Sour, Sweet, Salty, Bitter and Umami (savory flavors). There are many types of bitterness, hence not one avenue to tracking down its source. Bitterness as a positive quality you may have roasted too dark.  The body or mouthfeel will be more substantial, and if the coffee has fruit-like characteristics they may be a bit more. When you make tasting notes on your darker roasts, take note of the balanceSuggests a harmony and proportion of qualities, and implies mildness since no one quality dominates.: Balance is both an obvious and slippery taste term. It implies a harmony and proportion of qualities, and perhaps a of sweet and bittersweet.
Light Vienna, Vienna, and French roasts mostly have a "roasty" character. Most of the sweetnessSweetness is an important positive quality in fine coffees, and is one of five basic tastes: Sour, Sweet, Salty, Bitter, Savory (Umami). In coffee, sweetness is a highly desirable quality, and the green bean has will be gone and bittersweet flavors will dominate (this is why people often roast to these levels when they intend to add milk and sugar to their brewed coffeeBrewed Coffee refers to all coffee preparations produced by adding non-pressurized water to coffee grounds. Contrasted with espresso coffee, which is produced under pressure, brewed coffee is primarily an extraction, and contains a lower amount).  These roast levels are really only suited for espressoA small coffee beverage, about 20 ml, prepared on an espresso machine where pressurized hot water extracted through compressed coffee.: In its most stripped-down, basic form, this is a working definition for espresso: A small and should not be the goal for most home roasters.  Even if you do drink Espresso exclusively we encourage you to try Full City+ roasts for your espresso.  We find them to be so much more enjoyable, with sweetness and fruit flavors that are obliterated in darker roasts. If you want dark, bitter, carbony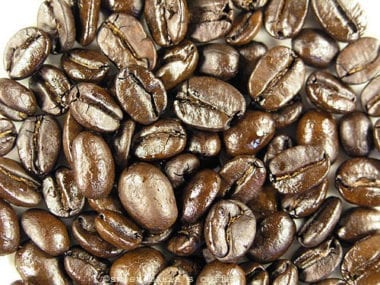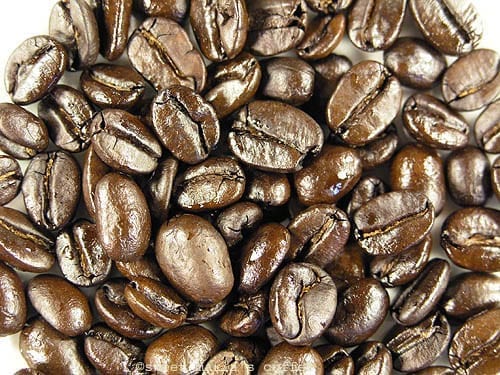 A roast-related flavor term, referring to burnt flavors from dark roast levels. For some this is a pleasant flavor if residual sweetness is present, but plain carbon flavor is usually not pleasant. tasting coffee to dump milk and sugar into then these roast levels might be for you.  Don't worry, we won't tell the hard working farmers what you did to their coffee beans.