The latest scoop on incoming and upcoming coffees from our green coffee buyers
Our green coffee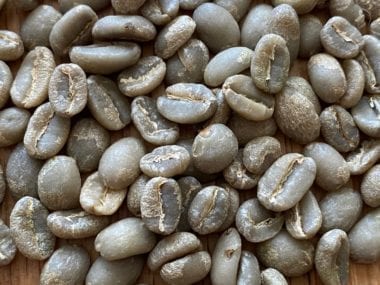 Green coffee refers to the processed seed of the coffee tree fruit. Coffee is a flowering shrub that produces fruit. The seeds of the fruit are processed, roasted, ground and prepared as an infusion.: Coffee buyers, Tom and Dan, give the current state of affairs of coffees on the water and in the warehouse at Sweet Maria's and Coffee Shrub HQ.
This is generally the slow time of year for new arrivals arrivals, but the global shipping slowdowns that have plagued 2021 pushed most of the Summer rush to these late Fall months. Things are finally dwindling down a bit, but there are still quite a few containers of coffee on the water, and dozens of fresh lots here, now, ready to push to our green coffee offer list.
Watch the video for a current update on what to expect in the near future.
For a more detailed look at specific coffee lots on the way, as well as industry updates, check out our November Green Coffee Outlook.