For the first time ever (maybe the last?) Sweet Maria's felt "seen" at the annual SCA coffee expo by paying a wad of money to have a booth and hang our wacky banners. It was ok.
Portland, 2023, the scene was set. Arts and crafts would be made. New age banners would be hung. Specialty green coffee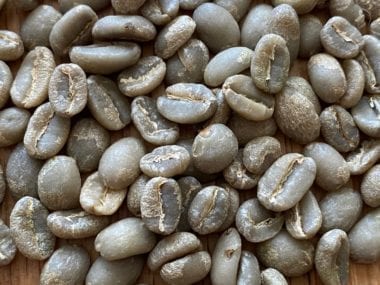 Green coffee refers to the processed seed of the coffee tree fruit. Coffee is a flowering shrub that produces fruit. The seeds of the fruit are processed, roasted,... ...more and Specialty gold coffee would be on display. We would win many awards for all of this which we gave to ourselves. And most SCASCA is the newly formed global coffee association for Specialty Coffee. The former organization called SCAA was incorporated into the new group. The main commercial coffee group is... ...more passers-by would be confused or indifferent to our little 10×10 spot on the floor. And so it was!
Here are some pictures to prove it happened.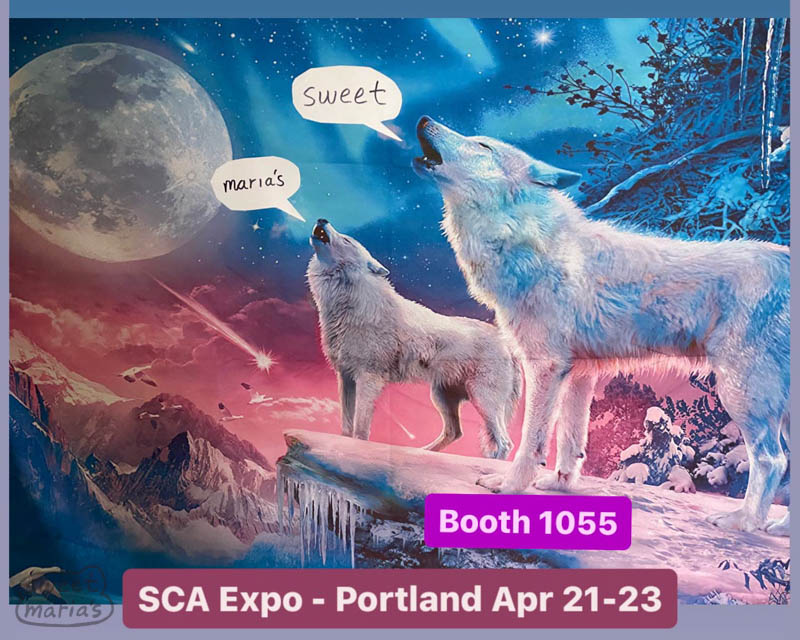 Postscript: I am still trying to find out if all of that carpet is simply thrown away after the end of the show. It is UNBELIEVABLE if true. So much for sustainability.