Many go to the Specialty Coffee Convention, many who can afford it. Here are some notes from one such person!
My 2022 Coffee Expo Experience by Thompson Owen (Other, Other at Sweet Maria's Coffee)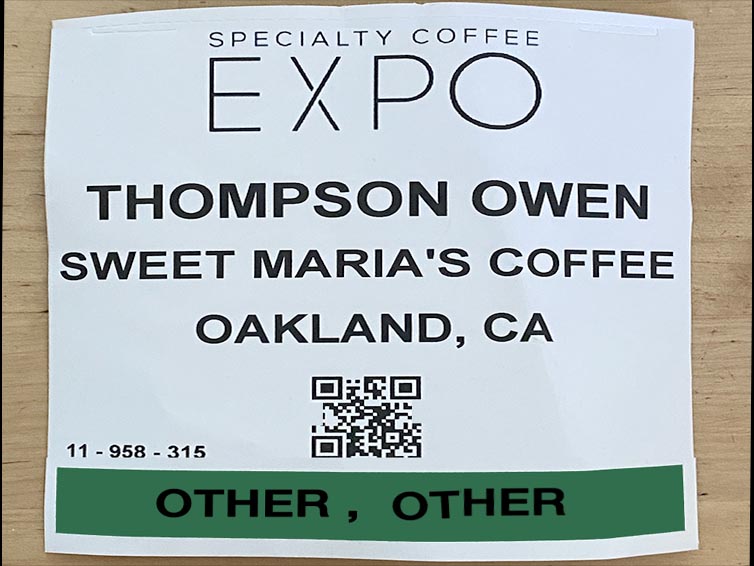 Covid-19 suffered a huge defeat this April when "coffee people" communed in Boston for SCASCA is the newly formed global coffee association for Specialty Coffee. The former organization called SCAA was incorporated into the new group. The main commercial coffee group is... ...more EXPO. A few tea jokes were heard, but most focused on getting social and playing games with coffee. (I discovered worldle this year, thanks SCA!)
While there are some "mainstream narrative" type blogs of these events, I would like take a chance to insert alternative text here and shift the focus a bit. Bear with me, or just click away.
UltraClings Vs. Pumpskins: HOT TOPIC!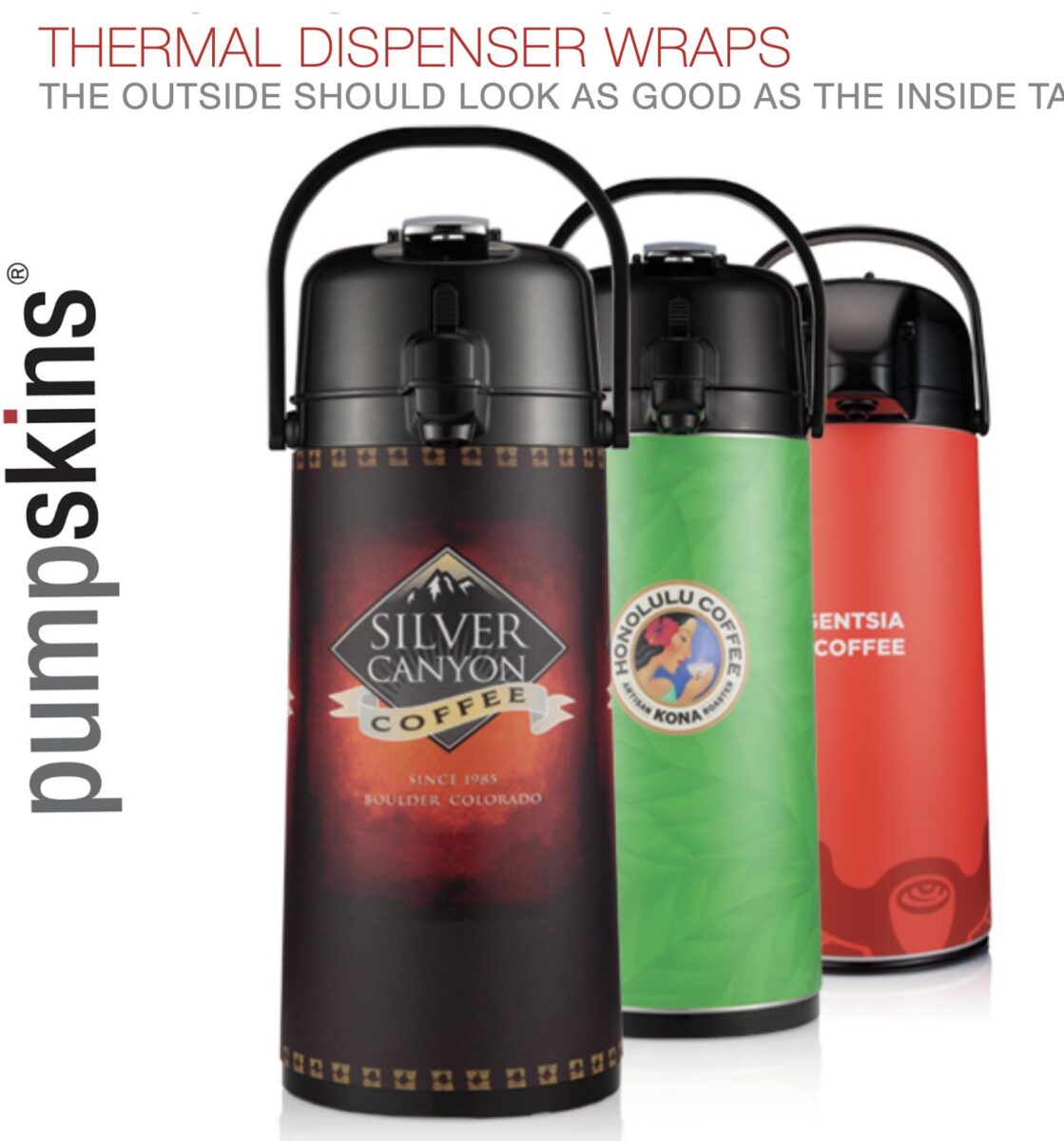 I feel that the important issues of fairness in the coffee trade, representation and workers rights have been well-covered, so excuse me if I dwell for a moment on the long-term, red-hot rivalry between two branding powerhouses: Pumpskins and UltraClings.
Anyone who says "looks don't count" and "it's all about what's on the inside" don't really know cr#p about coffee. Who cares what's on the inside if nobody knows what it is … am I right?
And nothing screams out "say it loud" like a Pumpskins or UltraCling. You could feel the energy coursing through the booths spilling out all over the trade show floor, like some unfettered Freudian "Id" of the coffee world, jacked on " 'roids" and looking for a fight! You should have seen it! (BriteVision was also there but nobody gave a sh%t. Sorry Britevision!)
The Electric Bripe
Everyone loves the Bripe! Has there been a better coffee invention since the 3rd wave discovered the Pour Over?
The Bripe is all about lighting up your pipe, taking a big hit, and jumping off a waterfall. Right? In that scenario, looking for a plug for your Bripe really sucks the joy out of "lighting up" I think. This direction surprised me, shocked might be a better word. But in the end I was like "okay, I get it." I know "plug-in electric" is the rage. In fact a lot of my kitchen appliances are already plug- in electric.
Some minor nits to pick though, like the cord was only like 18" long and that's really short. I can see this as a good travel set up for my stays at Motel 6 though, so a big plus there. Also the warning label seemed a bit extreme.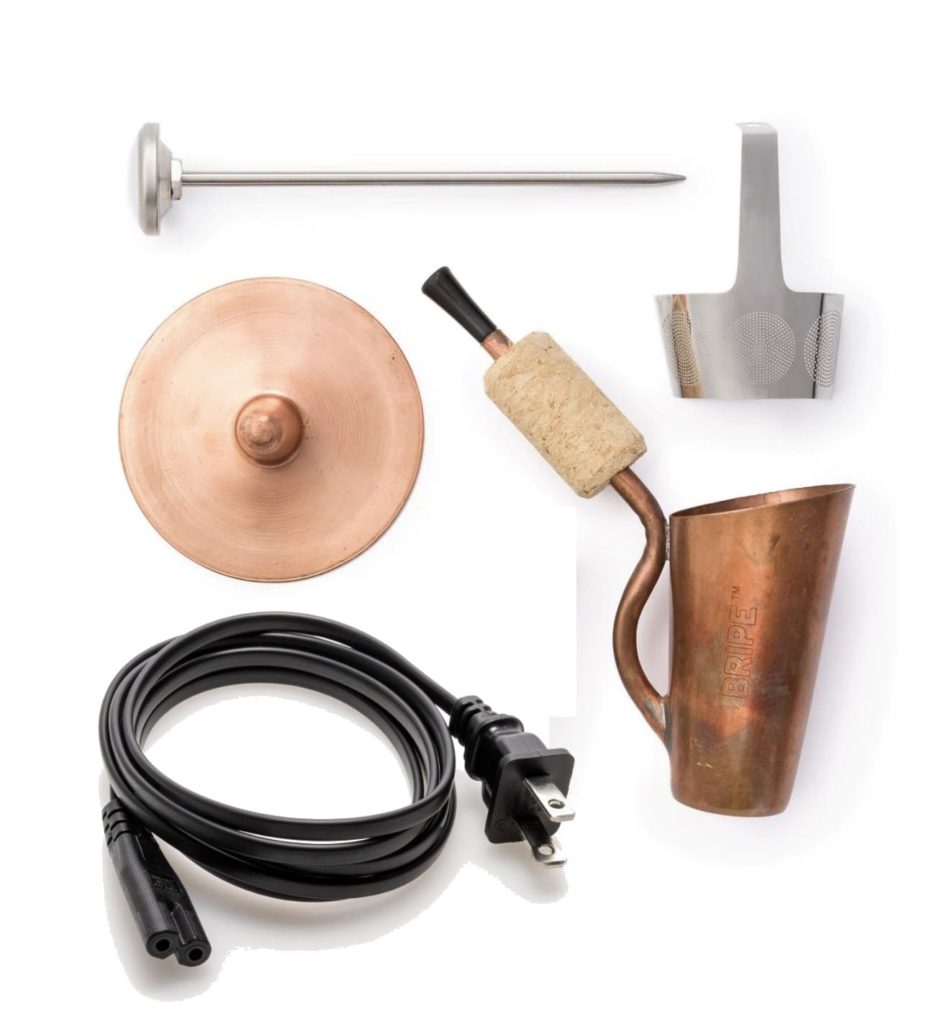 If you don't know Bripe here's the skinny straight from the mouth of horse: "The Bripe™ Coffee Brew Pipe™ is a small, light, copper and silver pipe that makes great coffee in the great outdoors: Two friends. One vision for awesome coffee that accompanies awesome adventures. Tim Panek and Craig Hall have been best buds for 18 years and invented an ultra-light, ultra-portable way for coffee to be enjoyed outdoors. That passion created the Bripe™ Coffee Brew Pipe™.
Diesel Coffee – "I'd rather be drinking Diesel!"
This was the year for Diesel! I was blown away by their presence because I was thinking to myself just before SCA "why hasn't anyone brought together the concept of coffee and diesel together before this time? " Well they did, and it's flammable! The booth was jammed with diesel and coffee lovers alike (later in the show, I hear). And their brand slogan "I'd Rather be Drinking Diesel" summed up my entire feeling about SCA Expo and the Coffee Trade in general!!
What's their originIn coffee talk, it refers to a coffee-producing region or country; such as, "I was just at origin." Of course "Origin" for most product we use is not... ...more story? "We are diesel enthusiasts with a passion for sharing our small-batch artisan coffee with you — our fellow diesel lovers."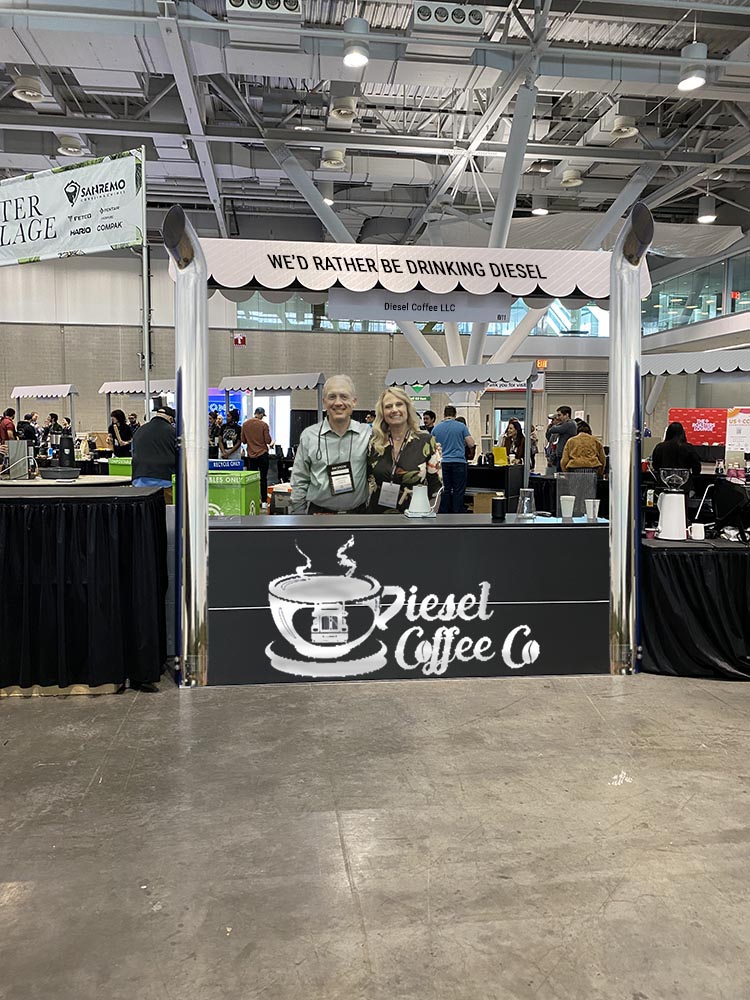 Despite the whole trend toward thinking about …you know, concern for global warming and an impending climate crisis, I really appreciated the Diesel Coffee approach. On the one hand they use Eco Packing! They just love Diesel and Coffee and you just gotta do what you love… Enjoy Your Symptom! Notwithstanding all the trends and what I write about further on down this page, you know, the same pollution-belching diesel powered vessels bringing our coffee to Oakland are also transporting my Amazon purchases and Dunkins 150 containers a month of crap coffee.
Here's some prime content straight from the Diesel site:
Sample 1: "If you want a luscious blend that isn't going to put hair on your chest, this is the one for you. This coffee is delicate yet rich and flavorful, complexThe co-presence of many aroma and flavor attributes, with multiple layers. A general impression of a coffee, similar to judgments such as "balanced" or "structured" ...more but not overwhelming. It's a truly beautiful diesel-powered brew that is versatile enough to be enjoyed year round, hot or iced, fancied up with cream and sugar or black with no frills! With floral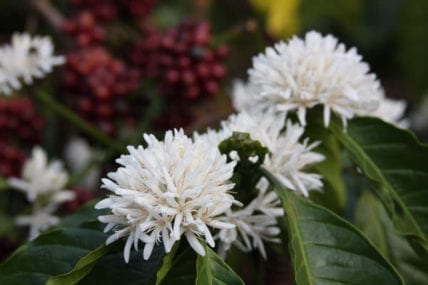 Floral notes in coffee exemplify the connection between taste and smell. Describing the taste of a specific flower is near impossible...we always default to "it tastes like it... ...more notes and hints of smokiness, this blend is ideal for cold brew and pour over!"
Sample 2: "Off-Road Diesel gets its name from the particularly mountainous farm where it originates. Notorious for losing animals to rugged terrain, this farm transitioned from livestock to coffee beans. This medium-light coffee is a great choice to support small farmers!"
Rostomatic No Show?
I was really geared up to check out the Rostomatic 1.0, the only roaster that can truly function on the go! (You and a friend can walk around, say, at a Renn Faire or something, while roasting coffee). Many new automated shop roasters of this size were at SCA, like the Aillio 2 kg model and Bellweather. So why did Rostomatic do a no show at Expo"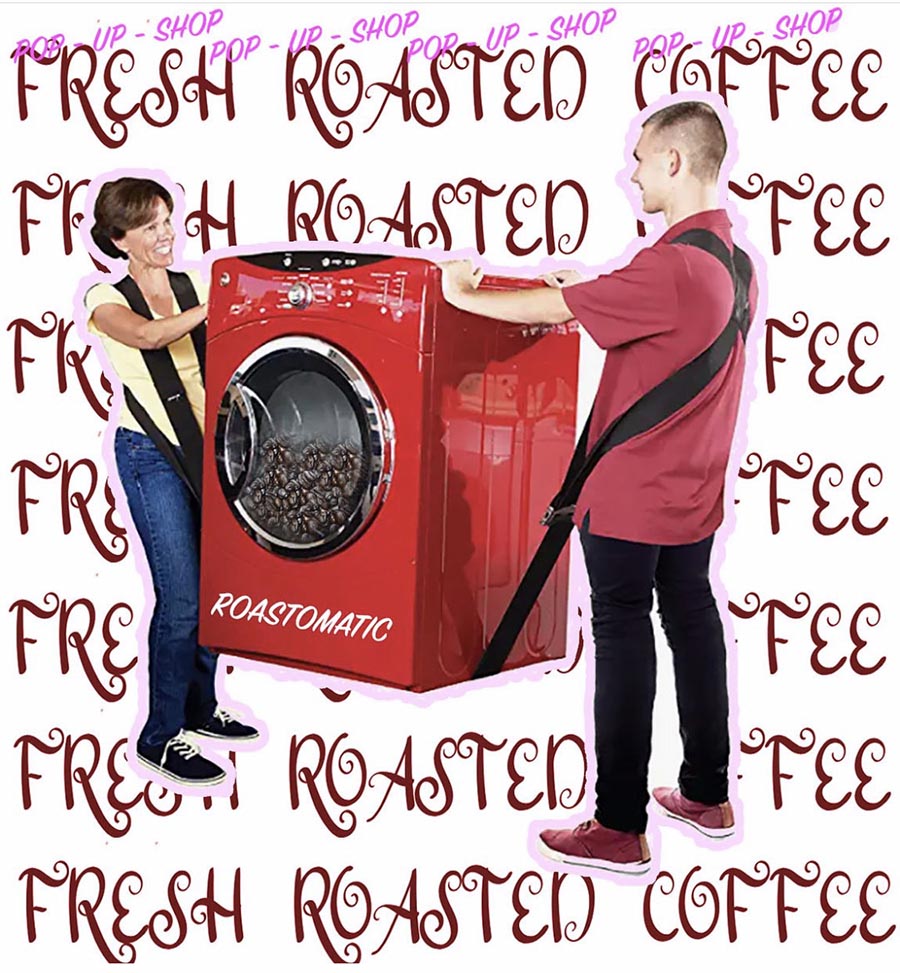 Everybody Else at Expo
There were many people at expo, in particular those who could afford it and burned with the desire to network. I wish I had know there was a Best Selfie contest though…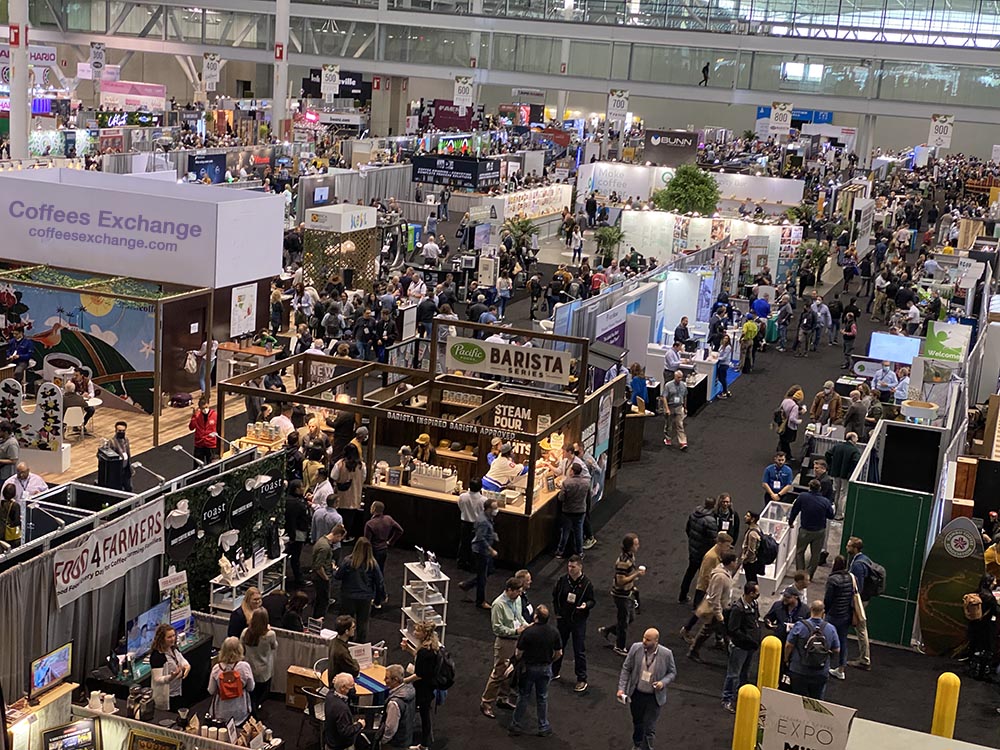 About Me and Expo
Back to an important subject: I had the best SCAA ever, very low anxiety levels this time. My secret is that I dressed my age, meaning basically I was wearing a costume, and nobody recognized me. This was good! So what was the secret to my success? It all started with highly intensional shopping trips to Ross Dress For Less. If you don't know Ross, you really should. This is the last resort of the brand name, and that's really all you get because the quality of the garments is crap.
I was able to find some comfortable "dad-bod" corduroys, and well-matched knock off LL Bean type shoes. The pant shoe combo was on point, I think. For shirts I was going for "golf-fan casual", and the results were okay I guess. A follow-up trip to Daly City Goodwill definitely sealed the deal. Here I found true 6-Pleat tan slacks from Bill Blass (score!), an Arnold Palmer golf shirt, Levis belt, and striped shirt J Crew Dress Shirt with the name Murphy L. ironed in the collar. Thanks L. ! A tie with trout lures was going to be the "denouement;" however turns out the shirt neck size was a tad too small. Ever ride in an elevator or on a bus and you stand behind a real businessman and their wrinkled neck kinda spills out over the too-tight collar … and you think "like wow, they are being slowly choked by that shirt! What a sacrifice they make for their job!" Well it was me, and I couldn't make the sacrifice.
Anyhow I thought my "Merona" Italian jacket (I think made of Merona Wool?) was going to be a statement, but it took the wind out of my sails to see a guy on the bus in Boston with the same jacket. "He must be a 'continental' man like me, I thought. "