Kageyo serves what is possibly the highest altitude coffee regionRegion denotes a coffee-producing area, a more specific zone within the country.: Region is a more specific area within the country. Arabica coffee grows roughly between the Tropic... ...more we buy from in RwandaRwandan coffee was, at one time, rarely seen in the United States as either a Specialty grade or low-end commercial coffee. There simply was not that much coffee... ...more.
Our first Rwanda coffees of the year are here, Kageyo again being at the front of the pack. Located high above the shores of Lake Kivu in Rwanda's Ngororero district: Their process continues to improve and membership grow, but insufficient infrastructure is creating a production bottleneck.
[UPDATE Feb. 13] – We have successfully donated over two times the amount we did last year to Kageyo. Thank you to everyone that purchased this great coffee over the past few weeks and an even bigger thanks goes out to the long time Sweet Maria's customer (who wished to remain anonymous) that contributed $1000.
A little background on Kageyo. They started out as a cooperative back in the mid 2000's, building a modest processingThe removal of the cherry and parchment from the coffee seed.: Coffee is either wet-processed (also called washed or wet-milled) or dry-processed (also called wild, natural or natural... ...more site with funds procurred through a bank loan. Unfortunately, their washing channels were on the short side, fermentationA key part of the wet process of coffee fruit is overnight fermentation, to break down the fruit (mucilage) layer that tenaciously clings to the coffee seed, so... ...more tanks shallow, and the volume of coffee they were able to produce was not sufficient to pay back the loan. Kageyo went bankrupt after only a few harvests.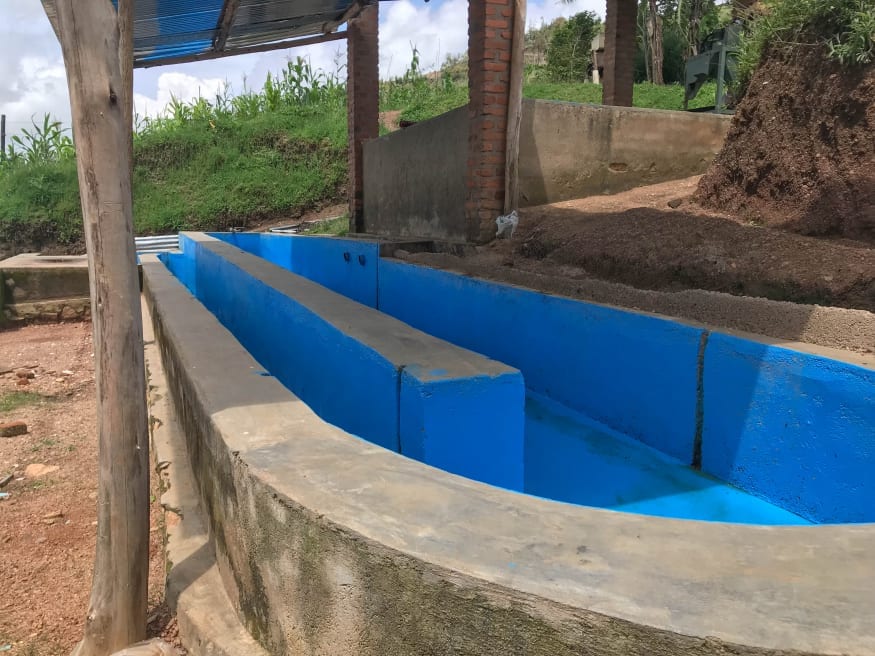 Rwanda Trading Company ("RTC"), a private coffee company with a social mission, stepped in and bought the floundering wet millThe wet mill is a processing center where coffee cherry from the tree is brought for initial processing.: The wet mill goes by many names (Beneficio, Factory, Washing... ...more. But instead of taking over, they allowed the cooperative structure to continue, serving what was already a thriving coffee community. RTC have helped in many ways, including funding a larger-capacity depulping machine and installing the power necessary to run it. But Kageyo still needs to solve their space issue in order to increase production. The three main areas of focus are: re-building larger fermentation tanks, extending the existing cement coffee washing channels and expanding their capacity to dry coffee by buying the land next door and building additional drying beds.
It takes a lot of hard work to implement a project like this, not to mention capital. The money has to come from coffee, but again they're faced with lower production output than needed to fund a project of this magnitude. It doesn't help that coffee prices have sunk in Rwanda (and globally for that matter), who have experienced about a 40% drop in the price floor that is set by the country's National Agriculture Export and Development Board.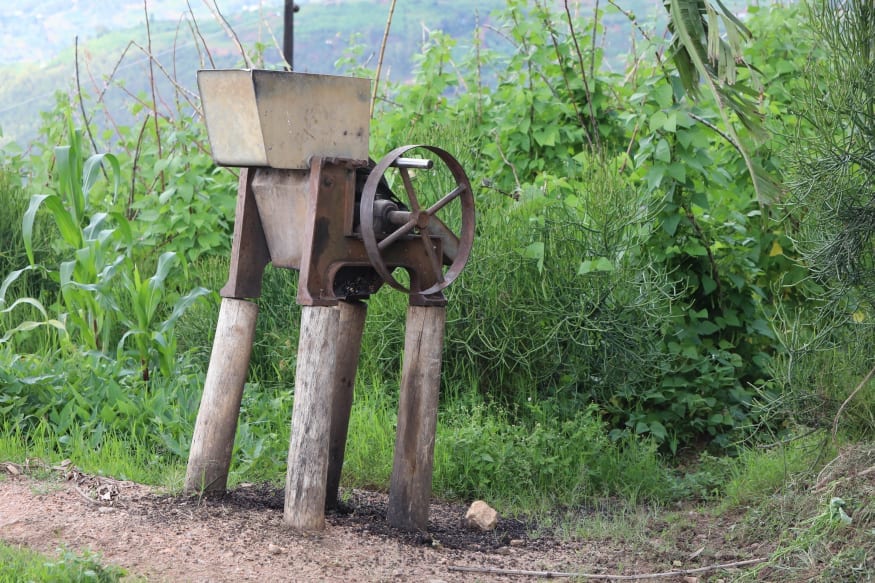 This is where we and you can help. Last year we tacked on an extra .10/lb to the price of Kageyo donating all proceeds to help fund the buildout. When it was all said and done, a little over $800 was raised from coffee sales alone. We padded that amount to bring the total donation to $2000. That may not sound like a lot, but $2000 goes a long way.
The same plan is in place again this year. For every pound of coffee you buy we will donate .10 to the Kageyo washing station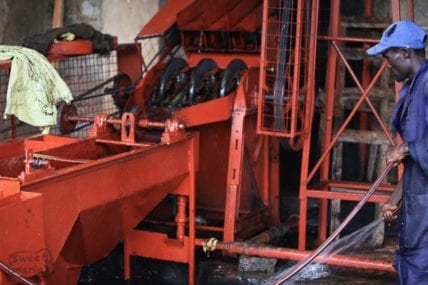 In Kenya, a "Factory" is actually a coffee wet mill (called a washing station in other parts of Africa) where the fresh cherry is brought for wet-processing. It... ...more project and more than match that amount to make the same donation as last year. This year's donation puts Kageyo in a place where they can break ground on the new facilities in the coming months and hopefully start to reap the benefits of the added capacity next harvest. We're eager to make our way back in May to see their progress and promise to keep you updated!
In the meantime, you can enjoy a cup of Kageyo by ordering HERE ….. (or HERE for Coffee Shrub)
Here's Tom at the Kageyo wet mill last May talking about the upcoming project.
And a broader tour of the processing site can be seen here.