August 28, 2015

Brazil

Brazil is a coffee giant . As Frank Sinatra sang, "they grow an awful lot of coffee in Brazil".: Brazil is a coffee giant . As Frank Sinatra sang, "they grow an awful lot of

Tres Vecinos Peaberry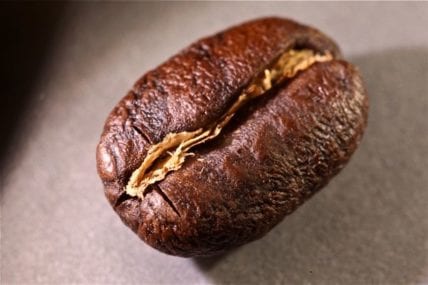 The Spanish-language term for Peaberry is the same for "snail". See Peaberry for more information on the single bean fruit of the coffee tree. A peaberry is the rounded singular seed found in the coffee
– balanced with a nice ratio of sugar-to-bittersweet flavors. Roasted nut is present in the lightest roasts, . Slight
fruited
In some coffee taster's lexicon, "fruity" means the coffee is tainted with fruit, and "fruited" means a coffee is graced by positive fruit notes. We don't exactly see the difference in terms of these two
notes pop out as the cup cools, and the
finish
Similar to aftertaste, but it refers to the impression as the coffee leaves the palate. Aftertaste is the sensations gathered after the coffee has left the mouth. We combine these to form the "final flavor
is highlighted by fading
bittersweet
Bittersweet is from the language of chocolate, and describes the co-presence of positive bittering compounds balanced by sweetness. It is directly related to caramelization, but has inputs from other roast reactions, as well as bittering
chocolate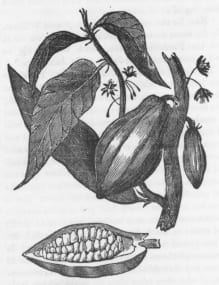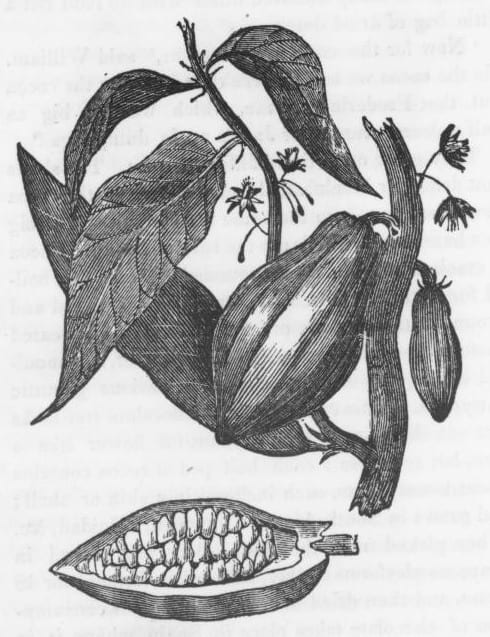 A general flavor or aroma term reminiscent of chocolate. But what type? Usually described with more specifics.: Chocolate is a broad, general flavor or aroma term reminiscent of chocolate. But what type? There are so
. Great for
espresso
A small coffee beverage, about 20 ml, prepared on an espresso machine where pressurized hot water extracted through compressed coffee.: In its most stripped-down, basic form, this is a working definition for espresso: A small
Congo

Kivu is the general name for East Congo (Kinshasa), covering a very broad geographical area, and the lake of the same name that divides them. It borders on Uganda, Rwanda, Burundi, and Lake Tanganyika on

Kivu Nyirigongo Station
– has healthy doses of unrefined sugars and aromatic woods. A sweet coffee (deeply sweet, really), albeit
rustic
A general characterization of pleasantly "natural" flavors, less sophisticated and less refined, but appealing. : What is Rustic? This is a general term we came up with... Dried Apricots from Sun Maid at the supermarket,
and with a counterbalance of bittersweet aspects. As it cools fruits really come alive, rindy citrus, boysenberry, and red raisin, along with dry-spice top notes.
Ethiopia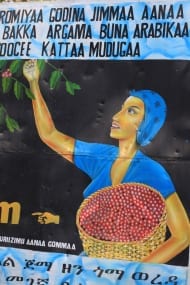 Ethiopia is the birthplace of coffee: it is in the forests of the Kaffa region that coffee arabica grew wild. Coffee is "Bun" or "Buna" in Ethiopia, so Coffee Bean is quite possibly a poor

Dry Process

Dry process coffee is a method for taking the fruit from the tree to an exportable green bean. The whole intact coffee cherry is dried in the sun with the green bean inside. Later it

"Gey" Harar
– one of the better Harar selections we've tasted in a while. Very sweet, mixed-berry jam and a hint of papaya, with an overlay of earth-toned sugars. A strong note of dried
apple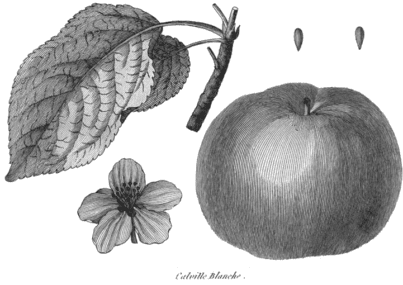 An acid that adds to favorable perceptions of cup quality; malic acid often adds apple-like acidity, and perhaps other taste aspects recalling apples. Malic acid is yet another of the many acids that adds to
comes out as the cup cools,
Guatemala Acatenango San Diego Buena Vista
– notes of
brown sugar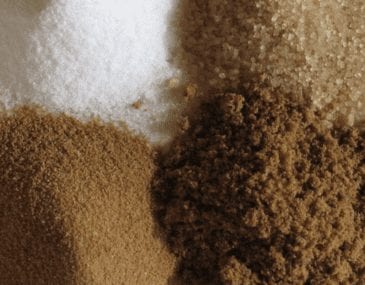 Brown sugar is a type of sweetness found in coffee ...a sweetness characterized by a hint of molasses, yet quite refined as well. Since Brown sugar of the common type is highly refined (made by
, almond, spiced cinnamon and
vanilla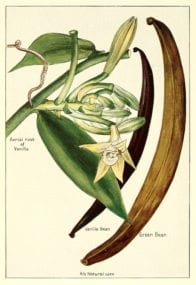 Vanilla notes in coffee are often related to caramelization notes, as butter and vanilla can be found in flavors and aromatics of roast reactions from reducing of sugars.
essence notes in the
aftertaste
Aftertaste refers to lingering residual sensations in the mouth after coffee has swallowed. It might be distinguished from "finish" which is the final sensations of the coffee while it leaves the mouth. Also see Afternose.
. Full City ushers in high % cacao bar flavors, slightly fruited and with a pleasant bittering touch. There's a great relationship between
sweetness
Sweetness is an important positive quality in fine coffees, and is one of five basic tastes: Sour, Sweet, Salty, Bitter, Savory (Umami). In coffee, sweetness is a highly desirable quality, and the green bean has
and bittersweetness
Guatemala Proyecto Xinabajul -Palacios y Castillo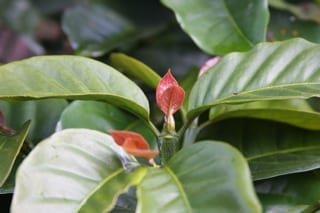 Castillo is a selection of the Colombia cultivar that has become the most commonly grown coffee in Colombia. It is preferred to the older resistant variety, Variedad Colombia in some regards. Cenicafe developed this variety
– A rock-solid
brewed coffee
Brewed Coffee refers to all coffee preparations produced by adding non-pressurized water to coffee grounds. Contrasted with espresso coffee, which is produced under pressure, brewed coffee is primarily an extraction, and contains a lower amount
with nectarine and green
apple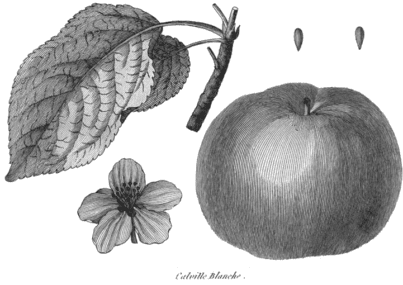 Apple-like flavors in coffee can take on many different forms. The more common ones we use relate to malic acid brightness, which can recall different apple types: green (Granny Smith type for example), red apple
tartness, along with a juicy
mouthfeel
How a coffee feels in the mouth or its apparent texture, a tactile sensation : A major component in the flavor profile of a coffee, it is a tactile sensation in the mouth used in
. There's a
lemon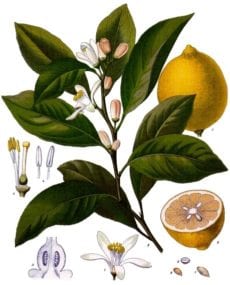 Lemon notes, as well as other related citrusy flavors or acidities, are prized in coffee. These usually express themselves as a bright accent in the cup, or aromatic citrus aspects, but not as blunt sourness.
note , functioning more as flavor than
acidity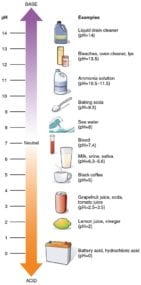 Acidity is a positive flavor attribute in coffee, also referred to as brightness or liveliness. It adds a brilliance to the cup, whereas low acid coffees can seem flat. Acidity can sound unattractive. People may
. The structuring
brightness
A euphemistic term we use often to describe acidity in coffee. A bright coffee has more high, acidic notes. : A euphemistic term to describe acidity in coffee. A bright coffee has more high, acidic
in the middle-roast range is much more in line with ripe peach (skin and all) or red apple.