March 19, 2015
Historically this is the time of year when our selection of coffee slims down dramatically, as we await new cropRefers to fresh shipments of green coffee within the first month or two of the earliest arrivals ... not quite the same as Current Crop, which means the most recent harvest. As a stable dried arrivals from some key origins. You wouldn't think that is something to celebrate… but it is!
Green coffee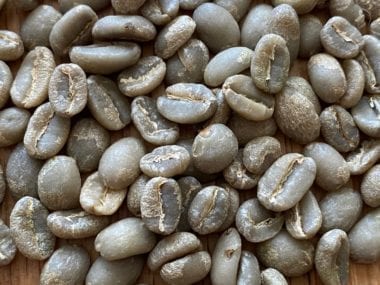 Green coffee refers to the processed seed of the coffee tree fruit. Coffee is a flowering shrub that produces fruit. The seeds of the fruit are processed, roasted, ground and prepared as an infusion.: Coffee isn't a fresh product in the way we define other produce.  it's not lettuce or peaches, it's a dried seed. Then again it's not like that bag of dried black beans I bought 3 years ago, behind all the cans of soup in the pantry.
Coffee has seasons, and there is an ebb and flow to availability. Past cropRefers to an older coffee not from the "New Crop" or the "Current Crop". Cuppers will even use it as a general term for baggy, old hay or straw flavors; faded sensations of what it coffee flavors are quite distinct to most palates and interfere dramatically with the flavor quality in the cup, ranging from paper/cardboard notes to burlap/dried-grass taste. Not good.
So what's all the "Hooray!" about? We have sold out of our last lot of Central American coffeeCentral American coffee is known for its "classic," balanced profile.: Central American coffee is known for its "classic," balanced profile. Centrals are primarily wet-processed since the climate is too humid for dry processing and hence, our last arrival from the last crop, and the timing is perfect. Our new crop Centrals are knocking on the door. MexicoMexican coffee originates from South-central to Southern regions of the country. For that reason, coffees from Coatepec and Veracruz are much different from Oaxacan Plumas, which are in turn much different from the Southernmost region Chiapas is a week away, the first new harvest Guatemalas are coming right after that, and El SalvadorEl Salvador coffee had an undeservingly poor reputation for years, marred mostly by the inability to deliver coffee of high quality in an unstable political climate. Unfortunately, agriculture is the first to suffer in revolution, is out in the harbor waiting in the excruciatingly long line of containers to be unloaded.
The main point is that we keep it fresh here. If you look around the net at everyone offering Centrals now, roasters and others, you can be pretty sure the clock is ticking on those coffees, and if they aren't being cupped carefully and continuously, those agey tastes are probably showing themselves pretty well.
Luckily we have a strategy to source extensively from origins where the harvest runs contrary to Central America. That's why our list is loaded with East African coffees from RwandaRwandan coffee was, at one time, rarely seen in the United States as either a Specialty grade or low-end commercial coffee. There simply was not that much coffee produced in Rwanda that went anywhere besides and BurundiBurundi coffee bears resemblance to neighboring Rwanda, in both cup character, but also the culture surrounding coffee. Burundi is a small landlocked country at the crossroads of East and Central Africa, straddling the crest of, with TanzaniaIn terms of the Tanzania coffee character, it belongs to the Central/East African family of washed (wet-processed) coffees, bright (acidy), and mostly aggressively flavorful of which Kenya is certainly the dominant coffee. Peaberries are often landing soon. We have South Americans from PeruPeruvian coffees have Central American brightness but in a South American coffee flavor package overall. The good organic lots do have more of a "rustic" coffee character.: Organic Peru ... you can get it anywhere and the crew is unloading ColombiaColombian coffee is highly marketed and widely available in the US. They have been largely successful at equating the name Colombian Coffee with "Good" Coffee. This is half-true. Colombian can be very balanced, with good today at our Wood Street warehouse. Indos are in good supply, and we have the final lots of Ethiopia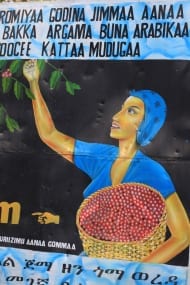 Ethiopia is the birthplace of coffee: it is in the forests of the Kaffa region that coffee arabica grew wild. Coffee is "Bun" or "Buna" in Ethiopia, so Coffee Bean is quite possibly a poor that cup clean and bright tailing out of stock at this time, as new ones arrive in April.
Roast up your old stock and get ready for the new…