(05/04/10)
I know that I've been really pushing the DCF's lately. I really am not just trying to drum up sales as they have been moving pretty respectably. It's just that the possibilities… they can be a definite game changer. On the average DCF's make up roughly 20% of a lot of cafes' sales (a little less, a little more in some cases), and I personally know of no one who is not serving a DCF though there probably is somebody. There are surely some decent and nice DCF's to be had out there, but I really don't think that anyone would say that they were spectacular. Water Method DCF's are pretty expensive across the board as it is. If you are already going to be spending top dollar for a DCF, why not pay a little more for a top notch DCF. At least let me make the case for your DCF EspressoA small coffee beverage, about 20 ml, prepared on an espresso machine where pressurized hot water extracted through compressed coffee.: In its most stripped-down, basic form, this is a working definition for espresso: A small.
I've recently been playing around with some blends for DCF Espresso, the most successful of which has been:
2/3 BrazilBrazil is a coffee giant . As Frank Sinatra sang, "they grow an awful lot of coffee in Brazil".: Brazil is a coffee giant . As Frank Sinatra sang, "they grow an awful lot of Joao de Campos WP Decaf
http://www.coffeeshrub.com/shrub/coffee/brazil-joao-de-campos-wp-decaf
&
1/3 Ethiopia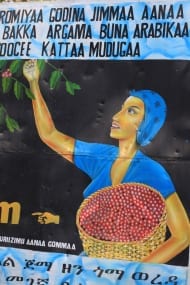 Ethiopia is the birthplace of coffee: it is in the forests of the Kaffa region that coffee arabica grew wild. Coffee is "Bun" or "Buna" in Ethiopia, so Coffee Bean is quite possibly a poor FTOFTO is shorthand for a coffee that is certified as both Fair Trade and Organic. Shoye Sidamo WP Decaf
http://www.coffeeshrub.com/shrub/coffee/ethiopia-fto-shoye-sidamo-wp-decaf
The shot is incredibly sweet, with a syrupy bodyAssociated with and sensed by mouthfeel, body is sense of weight and thickness of the brew, caused by the percentage of soluble solids in the cup, including all organic compounds that are extracted from brewing and long but neat fruitedIn some coffee taster's lexicon, "fruity" means the coffee is tainted with fruit, and "fruited" means a coffee is graced by positive fruit notes. We don't exactly see the difference in terms of these two finishSimilar to aftertaste, but it refers to the impression as the coffee leaves the palate. Aftertaste is the sensations gathered after the coffee has left the mouth. We combine these to form the "final flavor. I know it smacks of hyperbole, but I really did see someone's eyes pop right out of their skull (okay, but they got really really wide) when they tasted a shot of this blend. The capp was also spot on, definitely holds up in milk. I also tried the inverse of this blend, but the coffees were a little young out of the roaster still (2 days). The inverse blend was pretty saltySalty is one of four basic sapid (in the mouth) tastes: Sour, Sweet, Salty, Bitter (and possibly a 5th called Umami which indicates savory flavors). In coffee, saltiness is not usually a positive quality, but, but you could see where after a few more days of rest a potent strawberry note would dominate. Just think of if your DCF Espresso drinks were truly at a level of your regulars. Your DCF customer base would be bowled over and with some word of mouth and even some clever promotion (I'm thinking puppet show in the town square, or as a guest on your local shock-jock's drive-time radio show) You would be the Lebron James of the DCF scene. Anyways, it is an amazing shot, DCF or no. Check it check it out.