(06/15/10)
The name of this jam is GuatemalaGuatemalan coffee is considered a top quality coffee producer in Central America. Due to our proximity to Guatemala, some of the nicest coffees from this origin come to the United States. : Guatemalan growing regions Finca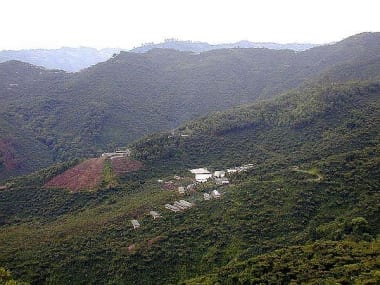 Spanish 101: Finca is the Spanish word for farm. Sometimes the term Hacienda is used to imply an Estate, which would mean the farm has its own wet-mill. A Finca does not necessarily have a El Tambor, a brand new bag in the shrub offerings.
http://www.coffeeshrub.com/shrub/coffee/guatemala-finca-el-tambor
El Tambor means the drum, and it refers to a distinct thumping sound one might have heard years ago as an underground water source led to a waterfall that, at times, sounded like a continuous earthquake on parts of the farm. Most of the farm is old BourbonA coffee cultivar; a cross between Typica and Bourbon, originally grown in Brazil: Mundo Novo is a commercial coffee cultivar; a natural hybrid between "Sumatra" and Red Bourbon, originally grown in Brazil. It was developed and CaturraCatimor is a broad group of cultivars derived from a Hibrido de Timor (HdT) and Caturra cross, highly productive, sometimes with inferior cup flavor. The main issue is the Robusta content in HdT, although this trees, with new plantings of PachePache is a mutation of Typica cultivar that orginates in Guatemala: Pache is a dwarf mutation of Typica coffee first observed at Finca El Brito, Guatemala. It is also called Pache Comun. A variety called and San Ramon cultivars. Tom visited the farm before he started the program for the 2010 Cup of ExcellenceThe Cup of Excellence is a competition held yearly in many coffee-producing countries, designed to highlight the very best coffees from each origin.: The Cup of Excellence (COE) is a competition held more-or-less yearly in competition, and after the scores were all in at weeks end, Victor Calderon had won 7th place for El Tambor, and 11th place for the sister farm beside it, La Pila! The cup is a culmination of the various aromatic hints: Butterscotch and brown sugar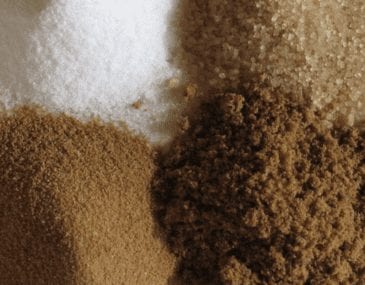 Brown sugar is a type of sweetness found in coffee ...a sweetness characterized by a hint of molasses, yet quite refined as well. Since Brown sugar of the common type is highly refined (made by sweetnessSweetness is an important positive quality in fine coffees, and is one of five basic tastes: Sour, Sweet, Salty, Bitter, Savory (Umami). In coffee, sweetness is a highly desirable quality, and the green bean has with layers of tropical fruit, as well as apple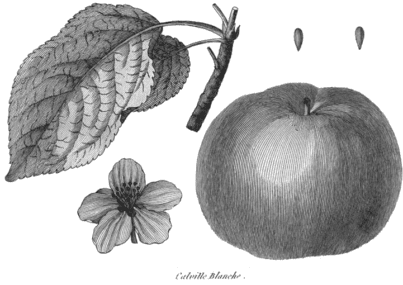 An acid that adds to favorable perceptions of cup quality; malic acid often adds apple-like acidity, and perhaps other taste aspects recalling apples. Malic acid is yet another of the many acids that adds to and tamarind. It's a big, round cup, with prominent acidity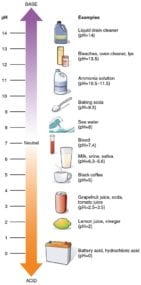 Acidity is a positive flavor attribute in coffee, also referred to as brightness or liveliness. It adds a brilliance to the cup, whereas low acid coffees can seem flat. Acidity can sound unattractive. People may.
With a kick, snare,
kick, snare, hi-hat.
Skilled in the trade of that old Boom-Bap.